Episode notes
New to Bullseye? Subscribe to our podcast in iTunes or with your favorite podcatcher to make sure you automatically get the newest episode every week.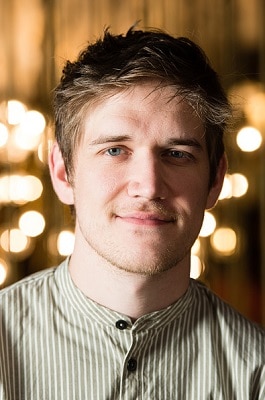 Photo: Jeff Spicer/Getty Images
Bo Burnham: From Youtube Celebrity to Writing and Directing His First Movie
Guest host April Wolfe sits in for Jesse this week. April's a film critic and panelist on the Maximum Fun podcast "Who Shot Ya." She also hosts her own show here at MaxFun – it's called "Switchblade Sisters" where she talks with female filmmakers about movies.
First up: April sits down with Bo Burnham.
You may have come to know Bo Burnham through his latest standup act "Make Happy," which debuted on Netflix in 2016. Maybe you've seen even him act in "The Big Sick," "Parks and Recreation" or "Zach Stone is Gonna Be Famous"- his show on MTV. Or maybe you knew Bo way back when, over ten years ago as one of the original YouTube hitmakers. Before Justin Bieber, before Rebecca Black, before Leave Britney Alone, Bo became internet famous back in 2006, when he set up a camera in his bedroom and started belting out songs like "My Whole Family Thinks I'm Gay" and "Welcome to YouTube."
Today, the comedian and musician can now add filmmaker to his credit. He wrote and directed the new film "Eighth Grade." It's a movie that, in a lot of ways, rejects the medium that got him famous.
The movie follows Kayla, a thirteen-year-old wrapping up her last week of middle school. She's quiet, like a lot of 13-year-olds. She's a little awkward, like a lot of 13-year-olds, too. And like pretty much every 13-year-old today, she's extremely online. She snaps, she texts, she runs a Youtube channel nobody watches.
And through Kayla, "Eighth Grade" tells us a story that's both uniquely 2018 but also totally universal – a movie about identity, school, and the human condition.
Bo talks with April about the message he hopes the movie will carry and why he thinks "Eighth Grade" is the only project he's worked on that he can enjoy watching.
Click here to listen to Bo Burnham's interview on YouTube.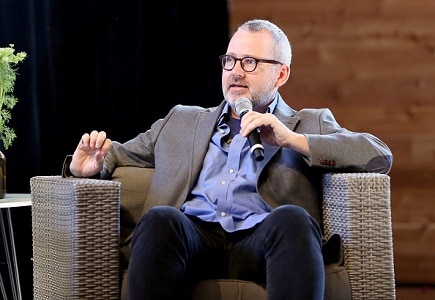 Photo: Jonathan Leibson/Getty Images for Samsung
Director Morgan Neville on the Timeless Lessons of the Late Fred Rogers of "Mr. Rogers' Neighborhood"
Morgan Neville is a documentary filmmaker. His latest is
"Won't You Be My Neighbor?"
– a documentary about the late Fred Rogers – Mister Rogers.
Maybe you already heard about it – it's the documentary out now that made your mom cry. And if you go see it, you'll probably cry, too. "Won't You Be My Neighbor?" is an honest portrait of one of the kindest, most sincere people to have ever lived.
For the first decade in his career, almost all of the movies Morgan made focused on musicians – people like Iggy Pop, Muddy Waters, Johnny Cash. His breakthrough came in 2013 – with "20 Feet from Stardom." It's a touching, really human portrait of the lives of backup singers.
Since then, he's branched out. He covered William F. Buckley and Gore Vidal's televised debates in 2015's "Best of Enemies." He worked on the Netflix food series "Ugly Delicious," too.
Morgan tells Jesse about how Fred Rogers' lessons can make us better people today and also, you'll hear how Mr. Rogers made even Jesse cry!
Click here to listen to Morgan Neville's interview on YouTube.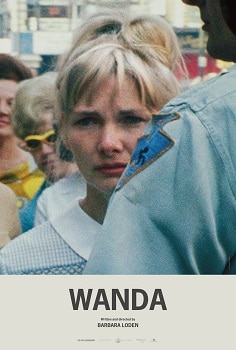 Photo: Courtesy of Foundation for Filmmakers
The Outshot: "Wanda" by Barbara Loden
In this week's Outshot, April talks about how frustrating it is to see a movie so good, so fully realized and to find that the director only made one in their lifetime. "Wanda," written and directed by the late Barbara Loden and released in 1971, is such a film.
"Wanda" tells the story of a simple Pennsylvania woman who drifts through life, not good at much, so she's just stopped trying. We meet her when she bums some bus fare from a friend to get to court. Her husband asked for a divorce, and Wanda… well, she can't really argue with his assessment that she's a bad wife and mother.
Guests
Bo Burnham
Morgan Neville
About the show
Bullseye is a celebration of the best of arts and culture in public radio form. Host Jesse Thorn sifts the wheat from the chaff to bring you in-depth interviews with the most revered and revolutionary minds in our culture.
Bullseye has been featured in Time, The New York Times, GQ and McSweeney's, which called it "the kind of show people listen to in a more perfect world." Since April 2013, the show has been distributed by NPR.
If you would like to pitch a guest for Bullseye, please CLICK HERE. You can also follow Bullseye on Twitter, YouTube, and Facebook. For more about Bullseye and to see a list of stations that carry it, please click here.
Get in touch with the show
How to listen
Stream or download episodes directly from our website, or listen via your favorite podcatcher!