Episode notes
New to Bullseye? Subscribe to our podcast in iTunes or with your favorite podcatcher to make sure you automatically get the newest episode every week.
And if you're a music lover, you'll want to subscribe to Heat Rocks as well.
We're doing something a little different this week – we're listening to three of our favorite interviews from Heat Rocks, one of our sister shows at Maximum Fun. Heat Rocks is a music podcast about passion. It's hosted by Oliver Wang, a veteran hip-hop writer, and Morgan Rhodes – she's a music supervisor who's worked closely with Ava DuVernay. Each week, Heat Rocks brings you a conversation with a guest about the album that shaped their lives. Morgan and Oliver have talked with people like Cut Chemist, Ishmael Butler, Ann Powers and more.
Expect deep, compelling conversations about R&B, Soul, Jazz, Hip-hop and more. Oliver and Morgan use each record as a jumping off point to talk about its history and its context.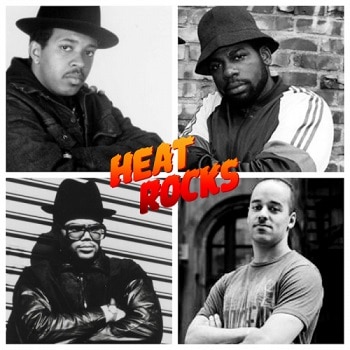 Jay Smooth on 'Raising Hell' Run DMC
Jay Smooth is a legend. His cultural and political commentary, much of which he does through his pioneering
Ill Doctrine videos
, have positioned him as one of the hip-hop generation's leading pundits. He's also hosted one of the longest-running rap shows in the world:
The Underground Railroad
on WBAI.
Jay wanted to revisit Raising Hell, a paradigm-shifting rap album that, as we discuss, has seemingly become underrated through the passage of time, though it is unquestionably one of the most important hip-hop releasesever. We get into the moment in which Run DMC first arrived, how they changed the game for rap artists (for better and for worse) and of course, all our fire track and sleeper jam picks off this LP.
Check out this segment on YouTube!
This interview is only a small segment from a full interview of Heat Rocks. You can listen to the full interview here!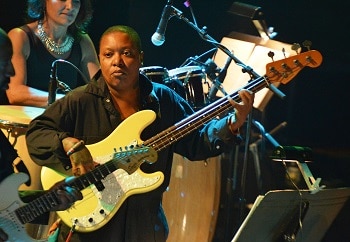 Photo: Mike Coppola / Getty Images
Meshell Ndegeocello on 'Purple Rain' by Prince
Meshell Ndegeocello is a songwriter, a singer, a rapper and a bass player. She broke through in the 90's as a signee to Madonna's Maverick Records label. She was a huge player in the soul and dance scene – she still is, actually. And if you aren't familiar with her by name, you almost definitely heard her duet with John Mellencamp, a cover of Van Morrison's "Wild Night."
Morgan and Oliver asked her for her Heat Rock, she picked a stone cold classic: Prince's Purple Rain. She'll tell us what it felt like when she heard Prince wanted to sign her onto his record label.
Check out this segment on YouTube!
This interview is only a small segment from a full interview of an upcoming episode of Heat Rocks. Keep an eye out for the full interview here!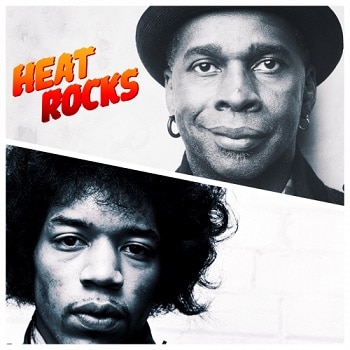 Vernon Reid on 'Band of Gypsys' by Jimi Hendrix
Vernon Reid is one of rock's greatest guitarists, having rising to stardom in the 1980s as a member of Living Colour. It's not surprising, therefore, that he'd choose an album by one of rock's
other
great guitarists: Jimi Hendrix and his final album,
Band of Gypsys
, recorded live at the Fillmore East and released in the spring of 1970, less than a year before he died. Reid gave us an amazing lesson into what exactly made Hendrix so brilliant.
Check out this segment on YouTube!
This interview is only a small segment from a full interview of Heat Rocks. You can listen to the full interview here!
If you're not already subscribed to Heat Rocks in Apple Podcasts, do it here!
Guests
Jay Smooth
Meshell Ndegeocello
Vernon Reid
About the show
Bullseye is a celebration of the best of arts and culture in public radio form. Host Jesse Thorn sifts the wheat from the chaff to bring you in-depth interviews with the most revered and revolutionary minds in our culture.
Bullseye has been featured in Time, The New York Times, GQ and McSweeney's, which called it "the kind of show people listen to in a more perfect world." Since April 2013, the show has been distributed by NPR.
If you would like to pitch a guest for Bullseye, please CLICK HERE. You can also follow Bullseye on Twitter, YouTube, and Facebook. For more about Bullseye and to see a list of stations that carry it, please click here.
Get in touch with the show
How to listen
Stream or download episodes directly from our website, or listen via your favorite podcatcher!