Episode notes
It's the final week of MaxFunDrive! Visit maximumfun.org/donate to find out more and support this show.
New to Bullseye? Subscribe in iTunes or the RSS feed. You can also find and share all of our segments on our Soundcloud page.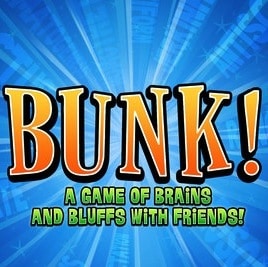 Recommendations with Mark Frauenfelder: Bunk and Marijuanamerica
This week's recommendations come from BoingBoing founder and Gweek host Mark Frauenfelder. His first suggestion is Bunk, a game for iOS that makes good use of your vocabulary, your friends, and your ability to convincingly make stuff up. Looking for something to read? He also suggests Marijuanamerica, a new book about a man who tours the US to understand America's love/hate relationship with pot.
Embed or share Mark Frauenfelder's Recommendations: Bunk and Marijuanamerica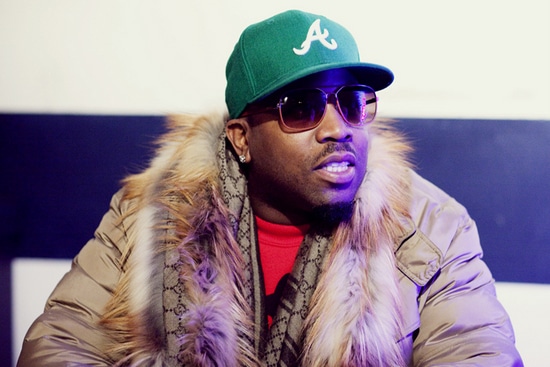 Hip Hop Icon Big Boi: Getting Familiar with Uncharted Territory
The rapper and producer Big Boi has sold over 50 million records as a solo artist and as half of the platinum-selling hip hop duo OutKast. The innovative Atlanta-based group broke out in the mid-1990s with "Rosa Parks" and "Elevators", then followed up with crossover pop hits like "The Way You Move" and "Bombs Over Baghdad".
OutKast found huge commercial success with an experimental brand of hip hop, eschewing old-school samples in favor of new sounds. Big Boi has been the more musically prolific member of the group. He's gone on to produce several solo albums and collaborate with artists across the music spectrum, from fellow ATL-based rapper Ludacris to funk-master George Clinton to the indie rock band Wavves. He's headed out on the nearly 50-city "Shoes for Running" tour to support his newest release, Vicious Lies & Dangerous Rumors.
Big Boi joins us to talk about the early days recording in an clay-walled basement, coming to terms with fame, and where to go musically when you've hit monumental commercial success.
Embed or share Big Boi on Getting Familiar with Uncharted Territory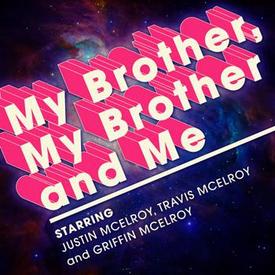 Pop Culture Advice from My Brother, My Brother and Me
MaximumFun's own McElroy Brothers provide advice to wayward individuals – some more wayward than others – on their weekly podcast, My Brother, My Brother and Me. This week, they're helping out Bullseye listeners with their pop-culture quandaries. For instance: are you allowed to like dubstep and be from the suburbs?
Embed or share Pop Culture Advice from My Brother, My Brother and Me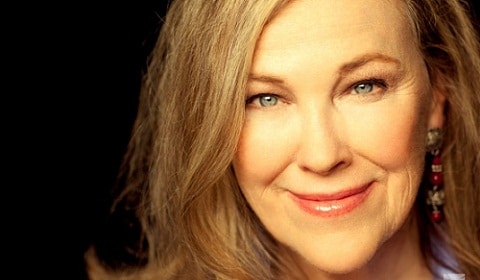 Catherine O'Hara on Being Slightly, Perfectly Odd
Catherine O'Hara's work embodies a particularly special brand of comic absurdity. She helped launch SCTV alongside other burgeoning comedy greats like John Candy and Eugene Levy, quit the show, but still moved on to star in blockbuster comedies. She became spiritually possessed in Beetlejuice, played a memorable, anxiety-ridden mother to Macaulay Culkin in Home Alone, and became a critical part of Christopher Guest's ensemble mockumentaries, like Waiting for Guffman and Best in Show.
More recently, she's been in HBO's critically-acclaimed biopic Temple Grandin and Tim Burton's Frankenweenie, and she'll star in a Fox comedy pilot later this year.
O'Hara talks to us about the difficulties of being a woman in the SCTV writers' room, creating memorable characters with her longtime friend and collaborator Eugene Levy, and her own secret comedic formula.
Oh, and in this outtake, hear about the best boyfriend ever: Dan Akroyd.
Embed or share Catherine O'Hara on Being Slightly, Perfectly Odd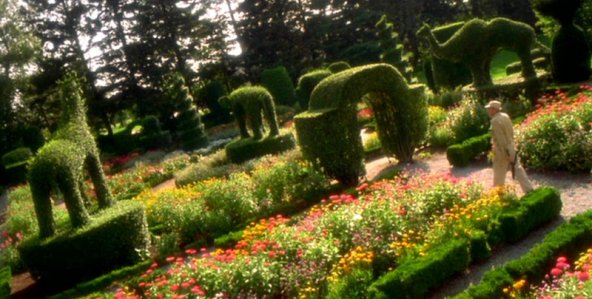 The Outshot: Fast, Cheap & Out of Control
At first, Errol Morris's documentary Fast, Cheap & Out of Control looks like it's about four men and their professional occupations: a lion tamer, a topiarist, a roboticist, a scientist who studies naked mole rats. But the movie is about much more than just weird jobs.
Embed or share The Outshot: Fast, Cheap & Out of Control
Special thanks this week to FreeSound.org user juskiddink for the sound effects used during our BoatParty.biz promo.
Guests
Big Boi
Catherine O'Hara
Mark Frauenfelder
Justin McElroy
Travis McElroy
Griffin McElroy
About the show
Bullseye is a celebration of the best of arts and culture in public radio form. Host Jesse Thorn sifts the wheat from the chaff to bring you in-depth interviews with the most revered and revolutionary minds in our culture.
Bullseye has been featured in Time, The New York Times, GQ and McSweeney's, which called it "the kind of show people listen to in a more perfect world." Since April 2013, the show has been distributed by NPR.
If you would like to pitch a guest for Bullseye, please CLICK HERE. You can also follow Bullseye on Twitter, YouTube, and Facebook. For more about Bullseye and to see a list of stations that carry it, please click here.
Get in touch with the show
How to listen
Stream or download episodes directly from our website, or listen via your favorite podcatcher!