Episode notes
New to Bullseye? Subscribe to our podcast in iTunes or with your favorite podcatcher to make sure you automatically get the newest episode every week.
And if you're looking for a particular segment to listen to or share, check us out on Soundcloud.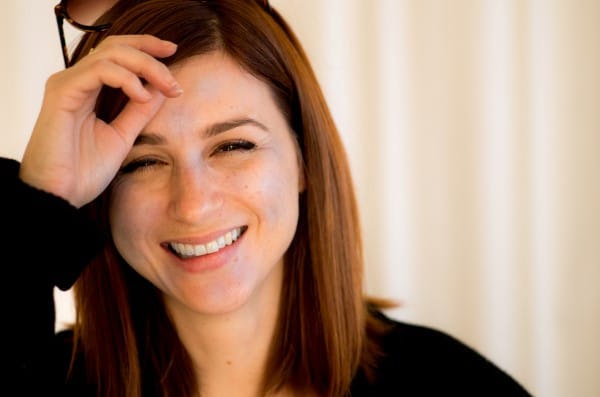 Photo: Jesse Thorn
Aya Cash of "You're the Worst" on Identity, Rejection and Her Fallback Plan
Aya Cash got her first starring role on television shortly before she was ready to move on to her fallback plan. She was cast as one half of a pair of narcissistic jerks on FXX's dark romantic comedy, You're the Worst. Her character Gretchen meets her match in Jimmy, who behaves as badly as she does, and they fall in love. The lovers are cynical about monogamy but are committed to making it work as they deal with real-life issues, including clinical depression.
Aya sat down with Jesse to talk about of the tremendous effort she made to be unique in high school, how she handles the unpredictable nature of auditions and how she almost gave up acting and opened an antique store.
You're the Worst was recently renewed for a third season on FXX. Season 2 of the show is now available on Hulu.
If you liked this, share it! Click here for a streaming, embeddable version of this interview.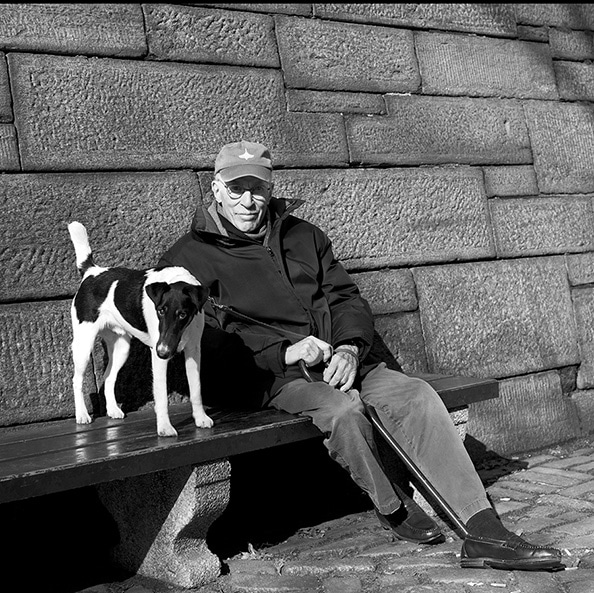 Photo: Brigitte Lacombe
Roger Angell on Aging, Writing and the Humanity of Baseball.
The writer and editor Roger Angell has been a contributor to the New Yorker since 1944. His writings on baseball don't dwell on scores and statistics. Instead, he's deftly explored the humanity of both fans and players. He has also served as the chief fiction editor for the magazine for many years.
This Old Man is his most recent collection of essays. Last year, the title piece went viral for its honest and frank discussion of aging and loss.
Roger Angell joined Jesse to talk about the physical prowess of modern ball players, accepting his fate as a baseball fan who would never play professionally, and finding love and companionship in his nineties.
This Old Man: All in Pieces is available in bookstores now.
If you liked this, share it! Click here for a streaming, embeddable version of this segment.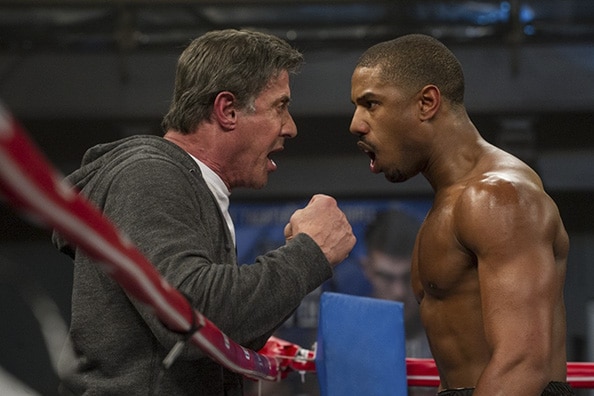 Photo: MGM-Barry Wetcher
The Outshot: 'Creed'
Jesse explains how the tribute to the everyman in Rocky endures in the latest sequel, Creed, and tells us how it goes one step further.
If you liked this, share it! Click here for a streaming, embeddable version of this segment.
About the show
Bullseye is a celebration of the best of arts and culture in public radio form. Host Jesse Thorn sifts the wheat from the chaff to bring you in-depth interviews with the most revered and revolutionary minds in our culture.
Bullseye has been featured in Time, The New York Times, GQ and McSweeney's, which called it "the kind of show people listen to in a more perfect world." Since April 2013, the show has been distributed by NPR.
If you would like to pitch a guest for Bullseye, please CLICK HERE. You can also follow Bullseye on Twitter, YouTube, and Facebook. For more about Bullseye and to see a list of stations that carry it, please click here.
Get in touch with the show
How to listen
Stream or download episodes directly from our website, or listen via your favorite podcatcher!