Episode notes
New to Bullseye? Subscribe to our podcast in Apple Podcasts or with your favorite podcatcher to make sure you automatically get the newest episode every week.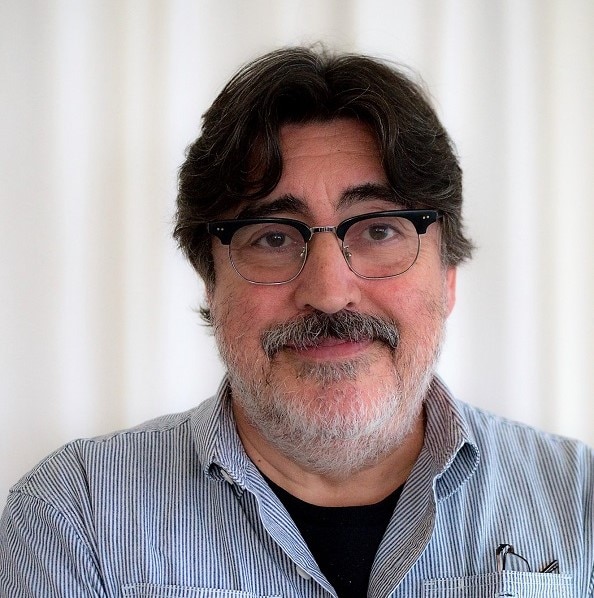 Photo by Jesse Thorn
British actor Alfred Molina on portraying director Robert Aldrich in Feud: Bette and Joan and playing bad guys
This week Jesse sits down with British actor Alfred Molina to talk about his starring role in the FX series Feud, which tells the story of the rivalry between actresses Bette Davis and Joan Crawford during the making of the film What Ever Happened to Baby Jane? He plays legendary director Robert Aldrich, for which he's earned an Emmy nod.
Alfred Molina grew up in England, and as the son of immigrants from Spain and Italy, he didn't always feel fully at home there. He tells Jesse that he was even told to change his name when he got his start in acting.
Alfred has a particular knack for being able to capture your attention in whatever project he's in, even when he's playing unlikeable characters, including villains. He talks to Jesse about his approach to playing unsavory people, whether it's a backstabbing guide in Indiana Jones: Raiders of the Lost Ark, Dr. Octopus in Spiderman 2, or a crazy drug dealer in Paul Thomas Anderson's Boogie Nights.
Be sure to catch Alfred as Robert Aldrich in the FX series Feud: Bette and Joan. You can also find out what he's up to on Twitter.
Listen to Jesse's interview with Alfred Molina.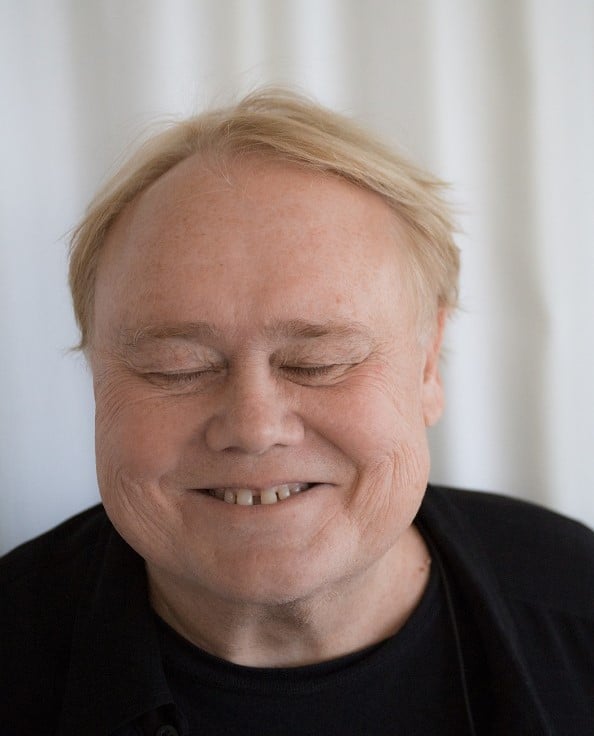 Photo by Jesse Thorn
Comedian Louie Anderson on playing Christine Baskets in the FX series Baskets, family, and standup
Also this week: a visit from comedian and actor Louie Anderson. Louie's been doing standup for close to thirty years. Outside standup, he's had a long career in film and television. He had his own cartoon on FOX in the mid-'90s, appeared in Coming to America and Ferris Bueller's Day Off, and he even hosted Family Feud for a few years. Louie's also written three books, one of which is a collection of letters to his late father.
Lately, Louie's career has taken a slightly different turn. In the FX series Baskets, he plays Christine Baskets, the mother of a hapless rodeo clown named Chip Baskets, who's played by Zach Galiafianakis (Zach spoke to Bullseye about playing Chip Baskets in 2016). You could say he's performing in drag, but he plays the role completely sincere, injecting it with humor, sweetness, and vulnerability. The result is something that borders on magical.
Family looms large in Louie's comedy and work. Christine Baskets is loosely based on his late mother, Ora Anderson, whom he says was the glue that held his family together during his difficult childhood in St. Paul, Minnesota. Louie talks with Jesse about the passing of his younger brother and the effect it had on him. They also talk about Louie's perceptions of his own career, including his comedy style and on-screen appearance.
Find out the latest with Louie, including his latest projects and standup dates, at LouieAnderson.com. You can also follow him on Twitter.
Listen to Jesse's full interview with Louie Anderson.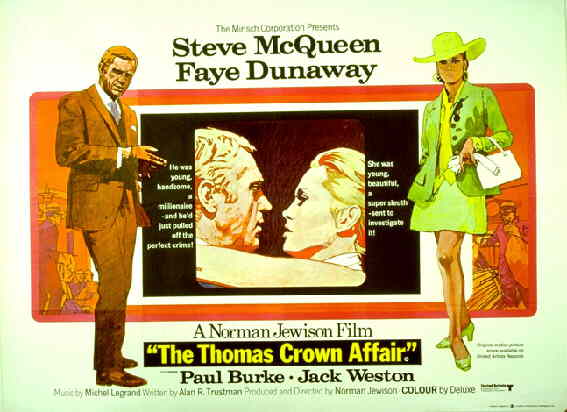 The Outshot: The Thomas Crown Affair
Faye Dunaway. Steve McQueen. Sex chess. These are a few of Jesse's favorite things in the 1968 film The Thomas Crown Affair.
Listen to Jesse's Outshot on the 1968 film The Thomas Crown Affair.
Guests
Alfred Molina
Louie Anderson
About the show
Bullseye (formerly known as The Sound of Young America) is a weekly celebration of the best of arts and culture. Host Jesse Thorn sifts the wheat from the chaff to bring listeners in-depth interviews with the most revered and revolutionary minds in our culture.
The show is carried by public radio stations around the country, and was the first public radio program west of the Mississippi to podcast. It has received plaudits from publications like Time Magazine (which called it "Pick of the Podcasts") and Salon.com. It was also honored by the iTunes editorial staff as a "classic" Best of iTunes selection. Since April 2013, the show has been distributed by NPR.
If you would like to pitch a guest for Bullseye, please email producer@maximumfun.org. Follow @Bullseye on Twitter and join the Bullseye Facebook group.
How to listen
Stream or download episodes directly from our website, or listen via your favorite podcatcher!