Episode notes
New to Bullseye? Subscribe to the show in iTunes or via the RSS feed, or check out our SoundCloud page to share any or all of these interviews or recommendations!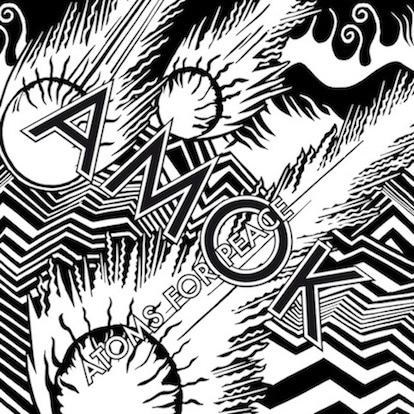 The AV Club Recommends: 'Beyond the Hills' and Atoms for Peace's 'Amok'
The pop culture luminaries at the AV Club return to recommend some of their favorite new releases. Josh Modell suggests a listen to the new album Amok from Atoms for Peace, a supergroup featuring Radiohead's Thom Yorke and Flea of The Red Hot Chili Peppers. Scott Tobias recommends a new Romanian drama, Beyond the Hills. The movie enters limited US release on March 8th.
Josh Modell is the AV Club's Managing Editor and Scott Tobias is the site's Film Editor.
Embed and Share The AV Club's Recommendations: Atoms for Peace and 'Beyond the Hills'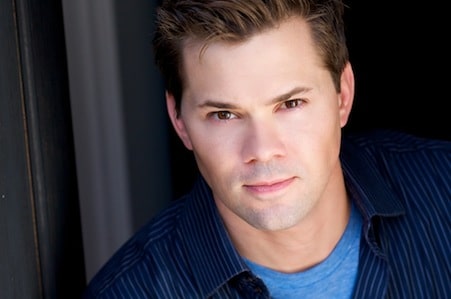 Andrew Rannells on Broadway Life and Beyond
When he was a kid growing up in Omaha, Nebraska, Andrew Rannells never pictured his face beaming out to millions of television screens. He loved acting, but his future was on the stage. The most realistic way to make it big? Broadway.
Now, he's garnered a Tony nomination for his portrayal of Elder Price in the Broadway run of The Book of Mormon and made his way to TV, co-starring in The New Normal on NBC and popping up as a regular on HBO's Girls.
Andrew talks to us about growing up gay in Nebraska, finding his characters' voices for The Book of Mormon and The New Normal — and how to avoid uncomfortable moments when
filming nude scenes.
The New Normal airs Tuesdays at 9:30 / 8:30c on NBC. A new episode, "Rocky Bye Baby", airs this evening.
Embed or Share Andrew Rannells on Broadway Life and Beyond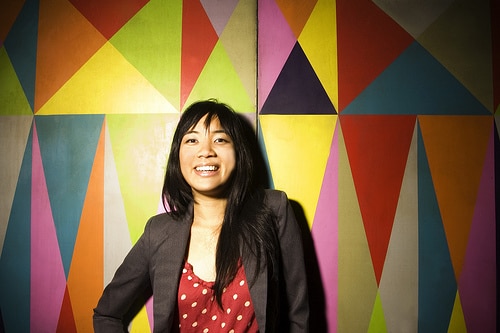 Thao Nguyen on The Song That Changed My Life: "You've Really Got a Hold On Me"
Thao Nguyen fronts the folk-pop band Thao and the Get Down Stay Down. The band's new album, We The Common, has an intense and spirited sound. The songs feature rhythmic guitar, taut drums, and Nguyen's clear and passionate vocals.
Thao remembers when music became important to her and the song that changed her life — Smokey Robinson's "You've Really Got a Hold On Me."
Thao and the Get Down Stay Down head out on a cross-country tour this week. Find their tourdates and more information here.
Embed or Share Thao Nguyen on "The Song That Changed My Life"
Jim Lehrer on His Days Down at the Bus Depot and a Changing Media Landscape
Jim Lehrer anchored the Newshour on PBS for more than three decades and remains its executive editor to this day. He's also moderated twelve presidential debates and in 2011 he wrote a memoir about those experiences called Tension City. Yet another hat that Lehrer wears is that of a novelist. He's written 20 of them, the most recent of which is a charming mystery called Super.
Lehrer talks to us about his early job at a bus depot, the benefits of producing media on a tight budget, and the role public broadcasting ought to play in the future.
[This interview originally aired in May, 2010]
Embed or Share Jim Lehrer on His Days Down at the Bus Depot and a Changing Media Landscape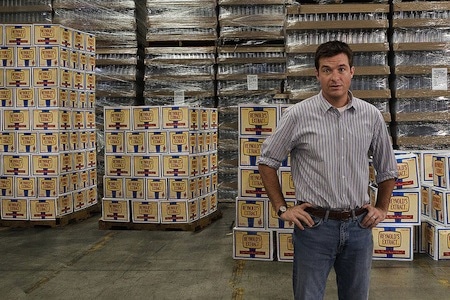 The Outshot: Mike Judge's 'Extract'
Jesse suggests a look at his favorite Mike Judge creation. It's not Beavis and Butthead, and it's not Office Space. It's a low-key workplace comedy starring Jason Bateman, called Extract.
Guests
Andrew Rannells
Jim Lehrer
Thao Nguyen
Josh Modell
Scott Tobias
About the show
Bullseye is a celebration of the best of arts and culture in public radio form. Host Jesse Thorn sifts the wheat from the chaff to bring you in-depth interviews with the most revered and revolutionary minds in our culture.
Bullseye has been featured in Time, The New York Times, GQ and McSweeney's, which called it "the kind of show people listen to in a more perfect world." Since April 2013, the show has been distributed by NPR.
If you would like to pitch a guest for Bullseye, please CLICK HERE. You can also follow Bullseye on Twitter, YouTube, and Facebook. For more about Bullseye and to see a list of stations that carry it, please click here.
Get in touch with the show
How to listen
Stream or download episodes directly from our website, or listen via your favorite podcatcher!