Episode notes
New to Bullseye? Subscribe to our podcast in iTunes or with your favorite podcatcher to make sure you automatically get the newest episode every week.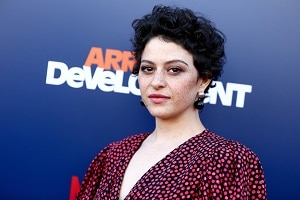 Photo: Rich Fury/Getty Images
Alia Shawkat on her new film 'Duck Butter'
This week, Alia Shawkat swings by the Bullseye studio! You probably know Alia from her role as Maeby Fünke on "Arrested Development." It's a role she's had on and off since she was 14. You can check her out on the fifth season of the series, which was recently released on Netflix.
These days she stars in "Search Party" on TBS. She's also the star of the new film "Duck Butter," which she co-wrote with Miguel Arteta.
In the film, Alia plays Naima, an aspiring actress living in Los Angeles. Naima is reserved and clever, but when it comes to dating she's vulnerable and naive. After a bad audition Naima meets a woman named Sergio (Laia Costa) at a nightclub. They hit it off and decide to spend the next 24 hours together awake and totally present – to get all relationship stuff over with: the sex, the fights, all the ups and downs. Together, the two make for a movie that's modest, intimate and really sweet. You can buy or rent it from pretty much any online platform and, starting July 1, you can stream it on Netflix, too.
Alia talks about writing "Duck Butter," and how she relates to Naima. We'll also talk about what she's learned over the years working on "Arrested Development," and why hanging out with the cast always feels like a high school reunion. Plus, she'll talk frankly about the strip club her father owns, and the short documentary she made about the family business.
Check out this interview on YouTube!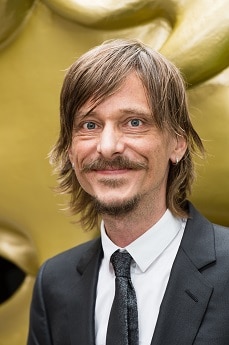 Photo: Jeff Spicer/Getty Images
Mackenzie Crook on the new season of 'Detectorists'
Earlier this year, we told you why
Detectorists is such an amazing show
. This week, creator and star of the show Mackenzie Crook will talk about the third and final season of the series, which can be streamed now on
Acorn TV
.
If you've seen the original version of "The Office," then you probably know Mackenzie Crook for his role as Gareth. He's the office dope — very awkward, and doesn't really get social cues.
Mackenzie will talk with Jesse about his time on "The Office," and what it was like to get an intentionally terrible haircut from a posh Soho hair stylist for the role of Gareth. And he'll give us a behind the scenes look at "Detectorists." The whole nine yards — how the idea came to be, getting killer b-roll of insects and frogs, and the complicated world of using metal detectors.
Check out this interview on YouTube!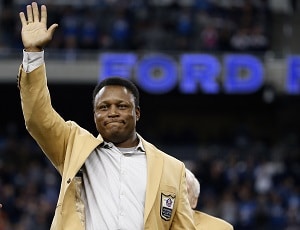 Photo: Christian Petersen/Getty Images
Outshot: Barry Sanders
Jesse will tell us why Barry Sanders is one of the greatest running backs of all-time.
Guests
Alia Shawkat
Mackenzie Crook
About the show
Bullseye is a celebration of the best of arts and culture in public radio form. Host Jesse Thorn sifts the wheat from the chaff to bring you in-depth interviews with the most revered and revolutionary minds in our culture.
Bullseye has been featured in Time, The New York Times, GQ and McSweeney's, which called it "the kind of show people listen to in a more perfect world." Since April 2013, the show has been distributed by NPR.
If you would like to pitch a guest for Bullseye, please CLICK HERE. You can also follow Bullseye on Twitter, YouTube, and Facebook. For more about Bullseye and to see a list of stations that carry it, please click here.
Get in touch with the show
How to listen
Stream or download episodes directly from our website, or listen via your favorite podcatcher!