Episode notes
New to Bullseye? Subscribe to our podcast in iTunes or with your favorite podcatcher to make sure you automatically get the newest episode every week.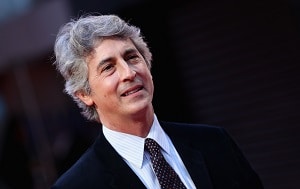 Photo: Vittorio Zunino Celotto/Getty Images for BF
Filmmaker Alexander Payne on his film 'Downsizing'
Alexander Payne is an accomplished writer and director. He's won two Academy Awards for Best Adapted Screenplay for the films "Sideways" and "The Descendants." His other films have been nominated for tons of awards, too — "About Schmidt," "Nebraska," and "Election." His films are known for their satirical nature, dark humor and usually include some sort of existential crisis. His latest film "Downsizing" is no exception.
The movie centers on Paul and Audrey, an average couple from Omaha, played by Matt Damon and Kristen Wiig. In an effort to combat overpopulation and global warming, people can be shrunk down to about five inches. But things don't go exactly as planned for the couple.
Jesse sat down with Alexander Payne to talk about his love of silent films, what it was like to achieve success for his thesis film shortly after graduating college, and how he bonds with his six-month-old through film. Plus, he'll tell us about his favorite sequence in "Downsizing," and why he loved directing the challenging eight minute scene.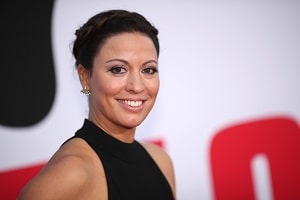 Photo: Matt Winkelmeyer/Getty Images for SXSW
The Craziest Day Of My Entire Career: Kay Cannon
Kay Cannon is a brilliant and hilarious writer. You know her work — she wrote all three of the Pitch Perfect movies. Before that, she spent five years on "30 Rock," first as a writer and then as a supervising producer. Kay then went on to work on Fox's "New Girl" and she also created the Netflix original series "Girlboss."
Her directorial debut, "Blockers" is in theaters now. In the film, three teen girls make a pact to lose their virginity on prom night. Their parents, played by Leslie Mann, Ike Barinholtz and John Cena, will do everything they can to stop them.
Kay Cannon tells us about the craziest day of her entire career, which starts on the Golden Gate Bridge, takes a scary private plane flight in a private jet and ends in an awkward meeting with John Cena.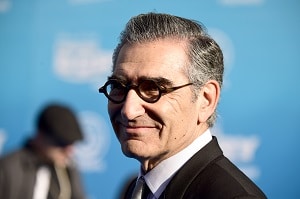 Photo: Frazer Harrison/Getty Images
Eugene Levy on working with his son on 'Schitt's Creek'
Eugene Levy is probably best known for his role as Noah Levenstein in the "American Pie" franchise. Noah is the nerdy, oftentimes clueless dad of Jim Levenstein (Jason Biggs). Noah's efforts to help Jim navigate puberty often result in embarrassing and awkward situations for Jim. The film series spans eight films, and Eugene is the only actor to appear in all of them.
He first got his start in improv comedy. He was a founding member of SCTV – the pioneering sketch comedy show that helped launch the careers of Rick Moranis, John Candy, Catherine O'Hara, and many, many more.
Recently, he's been reunited with Catherine O'Hara in the sitcom "Schitt's Creek." The show was created by Eugene and his son, Dan Levy. Eugene plays Johnny Rose, the patriarch of a socialite family that lost their fortune. Johnny and his wife Moira, played by Catherine, head to the last place they can call their own: the backwoods Canadian town Johnny bought as a gag gift the year before. Together the family pieces their life back together.
Eugene sits down with Jesse and talks about what it was like to work with his son on "Schitt's Creek," and why he almost turned down his iconic role from "American Pie."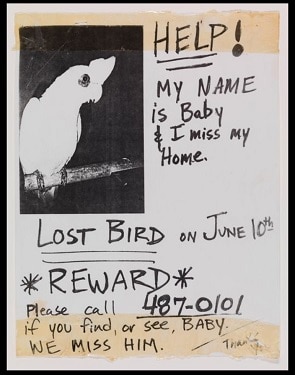 Photo: SFMOMA
The Outshot: Rigo 23's "found lost bird" posters
And finally, Jesse tells us about a recent visit to the Museum of Modern Art in San Francisco. He describes the lost bird posters collected by Rigo 23 in the 1990's from the Mission District in San Francisco. The posters reflect the lives of the people who posted them, but also serves as a reminder of a community that no longer exists.
Guests
Alexander Payne
Kay Cannon
Eugene Levy
About the show
Bullseye is a celebration of the best of arts and culture in public radio form. Host Jesse Thorn sifts the wheat from the chaff to bring you in-depth interviews with the most revered and revolutionary minds in our culture.
Bullseye has been featured in Time, The New York Times, GQ and McSweeney's, which called it "the kind of show people listen to in a more perfect world." Since April 2013, the show has been distributed by NPR.
If you would like to pitch a guest for Bullseye, please CLICK HERE. You can also follow Bullseye on Twitter, YouTube, and Facebook. For more about Bullseye and to see a list of stations that carry it, please click here.
Get in touch with the show
How to listen
Stream or download episodes directly from our website, or listen via your favorite podcatcher!