Episode notes
New to Bullseye? Subscribe to our podcast in iTunes or with your favorite podcatcher to make sure you automatically get the newest episode every week.
And if you're looking for a particular segment to listen to or share, check us out on Soundcloud.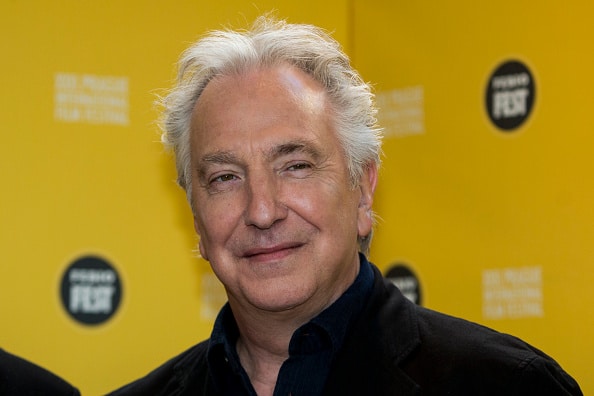 Photo credit: Matej Divizna/Getty Images Entertainment/Getty Images
Alan Rickman on 'A Little Chaos', Hans Gruber in 'Die Hard', and His Training at RADA
Alan Rickman stars in and directs the new movie A Little Chaos. It's a romantic drama, set in the court of the Sun King, Louis Quatorze. Kate Winslet plays a landscape architect who is contracted to design a garden at Versailles.
Rickman says he was attracted to the screenplay because of its love story, and the historical reimagining of the construction of Versailles.
He spoke with us about the logistical challenges of staging an elaborate period film, playing Hans Gruber in Die Hard, the secret conversation he had with JK Rowling before shooting the Harry Potter films, and yes, what it's like to act for sixteen hours with a rubber alien head.
A Little Chaos is in theaters now.
If you liked this, let someone know! Click here to share this interview with a friend.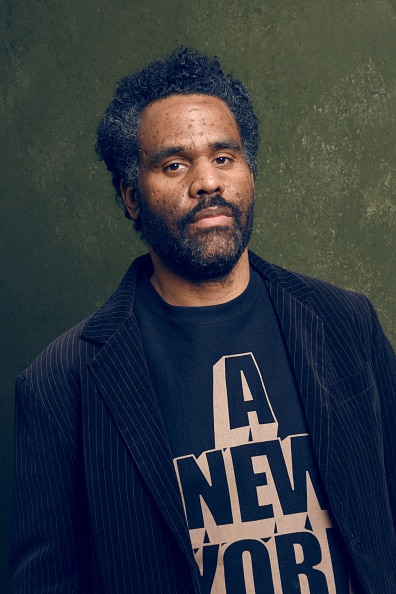 Photo credit: Larry Busacca/Getty Images Entertainment/Getty Images
Sacha Jenkins on the Evolution of Hip Hop Fashion in 'Fresh Dressed'
Why is fashion such a meaningful part of hip hop's history? Jesse talks to Sacha Jenkins, the director of the new documentary Fresh Dressed, about the evolution of style in hip hop, from the influence of white biker gangs, to the remixing of luxury brands by Harlem couturier Dapper Dan, to the rise and fall of brands founded by rappers and hip hop artists.
Fresh Dressed is in theaters and available on VOD.
If you liked this, let someone know! Click here to share this interview with a friend.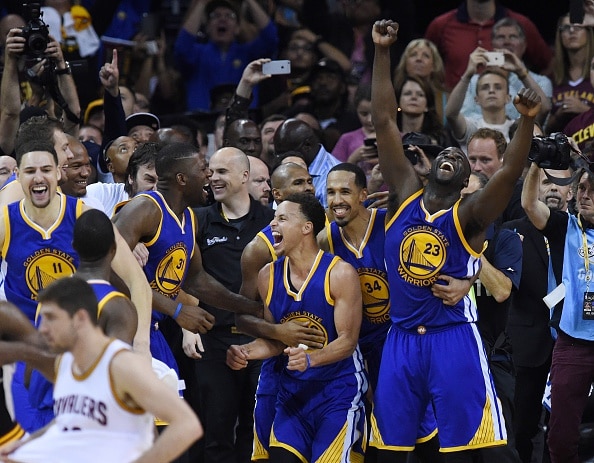 Photo: Timothy Clary/AFP/Getty Images
The Outshot: Reliving Memories with the Golden State Warriors
Jesse describes what it felt like to see his favorite childhood basketball team in the NBA playoffs.
If you liked this, let someone know! Click here to share this Outshot with a friend.
Guests
Alan Rickman
Sacha Jenkins
About the show
Bullseye is a celebration of the best of arts and culture in public radio form. Host Jesse Thorn sifts the wheat from the chaff to bring you in-depth interviews with the most revered and revolutionary minds in our culture.
Bullseye has been featured in Time, The New York Times, GQ and McSweeney's, which called it "the kind of show people listen to in a more perfect world." Since April 2013, the show has been distributed by NPR.
If you would like to pitch a guest for Bullseye, please CLICK HERE. You can also follow Bullseye on Twitter, YouTube, and Facebook. For more about Bullseye and to see a list of stations that carry it, please click here.
Get in touch with the show
How to listen
Stream or download episodes directly from our website, or listen via your favorite podcatcher!