Episode notes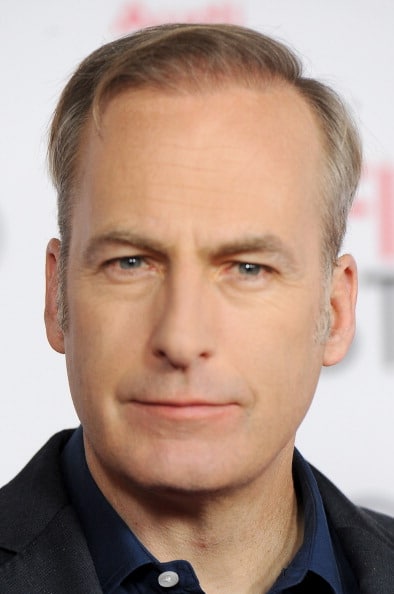 Valerie Macon/Getty Images Entertainment/Getty Images
Bob Odenkirk: Cult-Comedy Icon, Reluctant Celebrity
Millions of Breaking Bad fans know Bob Odenkirk as sleazy criminal lawyer, Saul Goodman. He'll be reprising the role in February in the spin-off show Better Call Saul.
But comedy fans already knew about Odenkirk from another show — Mr. Show with Bob and David. Odenkirk's outrageous and profanity-ridden outbursts were a staple of his performances and helped make him a cult-comedy icon.
Before that he wrote for Saturday Night Live. Perhaps his most notable work was co-writing the sketch Down by the River The bit featured a 35-year-old divorcee motivational speaker played by Chris Farley and is considered one of the best sketches in the history of the SNL.
When Mr. Show ended, Odenkirk appeared in a number of one-off roles for TV before working behind the camera. He directed Let's Go to Prison, Melvin Goes to Dinner and The Brothers Solomon. Even though he loves directing, it'll be a while before he decides to gives it another shot. He'll explain.
Odenkirk talks to us about why writing timeless humor is so difficult, transitioning from comedy to drama and why he still doesn't consider himself a celebrity.
Odenkirk will also read a selection from his new collection of short-fiction humor. It's called A Load of Hooey and is available now.
Odenkirk also just released his debut stand-up comedy special, Amateur Hour. We'll be showcasing a clip from it in our Best Comedy of 2014 Special at the end of the year.
If you liked this, share it! Click here for a streaming, embeddable version of this interview.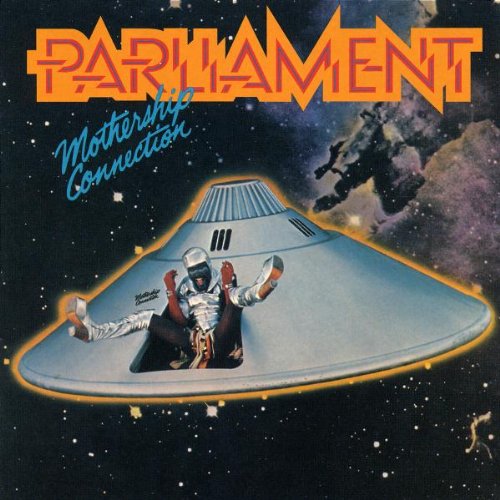 Cannonball: Touring Parliament's Mothership Connection with Rickey Vincent
Every so often we like to take a closer look at albums that should be considered classics, to find out what makes them great. It's Cannonball.
This week we're joined by author, historian and self-described funkateer, Rickey Vincent. He's going to talk about Parliament's landmark R&B album, Mothership Connection. The album is at once a celebration of the past and a glimpse into the future. It touches on a lot of traditional soul ideas, but delivered with a new funky edge. Vincent will explain more.
Vincent has a new book out. It's called PARTY MUSIC: The Inside Story of the Black Panthers Band and How Black Power Transformed Soul Music. You can also hear his radio show The History of Funk on KPFA.
If you liked this, share it! Click here for a streaming, embeddable version of this interview.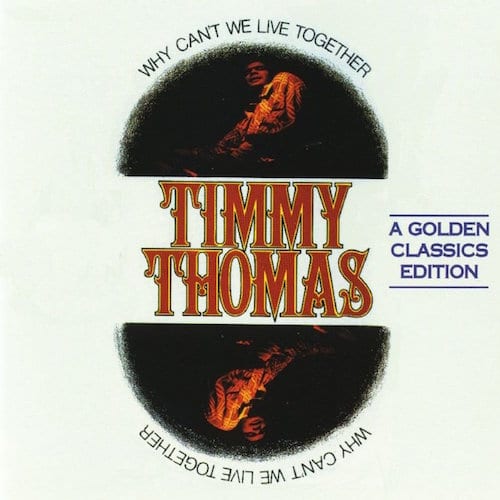 The Outshot: Why Can't We Live Together by Timmy Thomas
Jesse tells us about a song that makes him imagine a better world: the simple but powerful Why Can't We Live Together by Timmy Thomas.
If you liked this, share it! Click here for a streaming, embeddable version of this segment.
About the show
Bullseye (formerly known as The Sound of Young America) is a weekly celebration of the best of arts and culture. Host Jesse Thorn sifts the wheat from the chaff to bring listeners in-depth interviews with the most revered and revolutionary minds in our culture.
The show is carried by public radio stations around the country, and was the first public radio program west of the Mississippi to podcast. It has received plaudits from publications like Time Magazine (which called it "Pick of the Podcasts") and Salon.com. It was also honored by the iTunes editorial staff as a "classic" Best of iTunes selection. Since April 2013, the show has been distributed by NPR.
If you would like to pitch a guest for Bullseye, please email producer@maximumfun.org. Follow @Bullseye on Twitter and join the Bullseye Facebook group.
How to listen
Stream or download episodes directly from our website, or listen via your favorite podcatcher!