Episode notes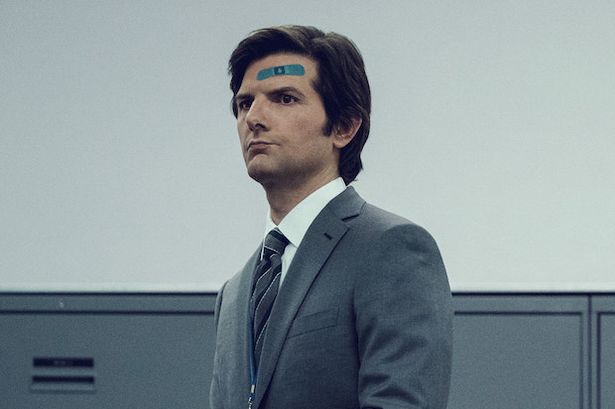 Adam Scott is best known for his iconic roles in comedy.
He played the calzone-obsessed accountant turned political consultant Ben Wyatt on Parks And Recreation. On the cult-hit Party Down he played the failed actor turned cater-waiter Henry. In Step Brothers, the ridiculously evil and hilarious Derek.
His latest is a departure from the roles traditionally associated with the actor. 
On Severance, he portrays the show's protagonist Mark. While the show has some comedic elements, it's very dark and mysterious. 
Severance is set mostly at a company called Lumon Industries. In a department where many of the workers have undergone a procedure called severance. 
Upon entering Lumon, workers have no memory of their lives outside the office. And upon leaving for the day, remember nothing about what happened on the inside.
What could possibly go wrong?
Adam talks with us about making Severance during the pandemic, and why it's exactly the type of role he's been waiting for since he first became an actor. Plus, what it was like to grow up in Santa Cruz and his first job as a taffy maker at Marini's Candies. 
We'll also play clips from early in his career including a role on Star Trek: First Contact, the time he had a four-episode arc as a bully in Boy Meets World, and when he played an FBI agent in the action flick Torque. 
About the show
Bullseye is a celebration of the best of arts and culture in public radio form. Host Jesse Thorn sifts the wheat from the chaff to bring you in-depth interviews with the most revered and revolutionary minds in our culture.
Bullseye has been featured in Time, The New York Times, GQ and McSweeney's, which called it "the kind of show people listen to in a more perfect world." Since April 2013, the show has been distributed by NPR.
If you would like to pitch a guest for Bullseye, please CLICK HERE. You can also follow Bullseye on Twitter, YouTube, and Facebook. For more about Bullseye and to see a list of stations that carry it, please click here.
Get in touch with the show
How to listen
Stream or download episodes directly from our website, or listen via your favorite podcatcher!
Liked Adam Scott? Listen to these next...