Transcript

music
"Switchblade Comb" by Mobius VanChocStraw. A jaunty, jazzy tune reminiscent of the opening theme of a movie. Music continues at a lower volume as April introduces herself and her guest, then fades out.

april wolfe
Welcome to Switchblade Sisters, where women get together to slice and dice our favorite action and genre films. I'm April Wolfe. Every week, I invite a new female filmmaker on. A writer, director, actor, or producer, and we talk—in depth—about one of their fave genre films. Perhaps one that's influenced their own work in some small way. And today, I'm very excited to have writer-director Maggie Levin here with me. Hi, Maggie!

maggie levin
Hi! What's going on?

april
You know, just same old, same old, in a box. Just sitting in a box.

maggie
Yeah. It's, uh—I'm so delighted to be in this box with you today.

april
Oh, cool. It's a small box. [Maggie laughs.] Um, so I hope so. Maggie, uh, we would love to introduce you to our listeners, so please allow me to do a This Is Your Life very quickly.

maggie
I'm so excited.

april
Maggie is a director and screenwriter with rock n' roll roots. She got her start—I always say—did I say "ruts" or "roots"?

maggie
I think you said "roots".

april
Sometimes I do my Michigan accent, I'm like, "ruts."

maggie
You know, bring it out.

april
Alright. Uh, well she's got rock n' roll "roots" or "ruts" depending on where you're from. [Maggie laughs.] She got her start directing a metric fuck—this is her words—a metric fuckton of music videos for artists such as Big Data, Anna Akana, Fast Friends, and more. In 2015, she created the Rocky Horror Hipster Show, a live Los Angeles club production played to sold-out houses from 2015 to 2017. Then, she jumped ship to branding, directing YouTube Multiculturals' Register To Vote In 1:34 campaign, and an ad called The Witch's Spell for Dunkin Donuts that was acknowledged by Adweek as one of the, "Freakiest and funniest Halloween ads of 2017."

maggie
You know, I gotta through in that cool quote. Thank you, Adweek.

april
Aww. "Freakiest"? You're so freaky! [Maggie laughs.] Um, in 2016 Maggie got the chance to jump to short form narrative content, directing the Friendless Five for full screen and re-teaming with Anna Akana to write and direct on season two of Miss 2059, a campy sci-fi drama from new form digital go90, and that's now available on Amazon Prime.

maggie
Yeah, as of a couple weeks ago.

april
And somewhere in there she dabbled in VR, writing and directing VAIN: This Party Sucks, an immersive 360 short about rave vampires. [Maggie responds affirmatively, saying "yes", but with a Dracula accent.] She recently completed her debut feature, though, and it's called My Valentine for Hulu and Blumhouse's Into The Dark horror anthology series. So that's available on Hulu, uh, when?

maggie
February 7th.

april
February 7th. Um, perfect timing, 'cause My Valentine follows a pop singer whose ex-boyfriend/manager steals her artistic identity for his new protege, with violent ends. [Maggie responds affirmatively.] As one would expect and hope.

maggie
Yeah, you know, whenever you're trapped in a club with your ex-boyfriend who is also a narcissistic sociopath, something's bound to go wrong.

april
Oh! Someone must know what that's like!

maggie
[Nonchalantly] You know.

april
Maggie is also the author of Something Wicked in Riverdale, an official Archie comics text-based series available on the Yarn app, so lots of stuff. Lots of things on the horizon. Um, but Maggie, the movie that you chose to talk about today is The Lost Boys.

maggie
I love The Lost Boys.

april
Can you give us a little more explanation about why this is one of your fave genre films?

maggie
I think, um, you know, a lot of it has to do with style. I think we've seen a lot of iterations over many, may years of the sexy vampire, and my favorite flavor of the sexy and actually very scary vampire is in The Lost Boys. It, to me, captures the essence of what is fun about the particular era that it came out in. I think it has a lot of like, wonderful elements about like, youth culture from the time. Um, the performances are really interesting. Overall it's kind of like, um, it doesn't feel the need to track a very traditional route to me. It kind of goes into—it lapses into some sort of music video-y dream states, which is a thing that I did in My Valentine as well. Um, yeah, and it's just a fun rock n'roll movie.

april
Yeah. Uh, for those of you who haven't seen The Lost Boys, today's episode will give you some spoilers but that shouldn't stop you from listening before you watch. As always, my motto is that it's not what happens, but how it happens that makes a movie worth watching. Still, if you would like to pause and watch The Lost Boys, this is your shot.

music
"People are Strange" off the album The Lost Boys by Echo & the Bunnymen People are strange… [Music continues to play quietly behind the speakers.]

april
And now that you're back, let me introduce The Lost Boys. Written by Janice Fischer, James Jeremias, and Jeffrey Boam, and directed by Joel Schumacher for release in 1987, The Lost Boys stars Jason Patric as Michael, a teen father figure for his brother Sam, played by Corey Haim. They move to Santa Carla with their divorced mom, Lucy, played by Dianne Wiest— [Maggie responds emphatically.] —yes, to live with her wacky beach town dad. Lucky gets a job at a video store, working for the kindly Max, and Michael quickly meets a beautiful girl, Star, but she seems to be attached to an aggro dude named David, played by Kiefer Sutherland. David taunts Michael, and gets him to follow David's crew on motorcycles to a rad cliffside lair—

clip
[Sound of motors idling.] David: You know where Hudson's Bluff is, overlooking the point? Michael: I can't beat your bike. David: You don't have to beat me, Michael. You just have to try and keep up.

april
—where they fuck with Michael, and goad him into drinking blood—

clip
David: Drink some of this, Michael. Be one of us.

april
—though Star wars him not to. [Maggie laughs.] He drinks the blood and follows the guys to a trestle bridge over a foggy ravine. All the guys jump into the ravine when a train comes by, and Michael holds on for as long as he can until he falls, too. But then he awakes in his bed at home, seemingly fine, but very weird. [Maggie laughs again.] Meanwhile, Sam goes to a comic book store and meets the Frog Brothers, who tell Sam that Santa Carla is overrun by vampires—

clip
Alan Frog: Notice anything… unusual about Santa Carla yet? Sam: No. It's a pretty cool place. Edgar Frog: If you're a martian. Alan Frog: Or a vampire.

april
—which Sam definitely does not believe, until Michael, thirsty for blood, tries to attack Sam, until their dog breaks it up. Sam consults with the Frogs and realizes Michael is only half vampire, since he hasn't fed yet.

clip
Sam: Look, it says here that if you kill the head vampire, all half vampires will return to normal. Guys, if my brother's a vampire, believe me, he's only half. Edgar Frog: Does your brother know who that vampire is? Sam: No, I don't think so. Edgar Frog: Then you'll have to kill him, and if you don't, then we will.

april
And now they just have to kill the head vampire to turn Michael and Star back to humans. He thinks it's Max, and tries to out him, but that doesn't work. Michael doesn't get the memo, because David takes him to try to get him to feed on some surf punks. Luckily, Michael doesn't take the bait. The next day, Michael leads the boys to the vampire lair. They kill one of the vamps—poor Alex Winter— [Maggie makes a sympathetic sound.] —and escape with Star and a child vampire named Laddie. Then they hold up in their house, and uh—with a bunch of holy water and garlic baths, everything you need, waiting for the revenge. They fight the vampires and win, blowing up the plumbing with blood in the process— [Maggie laughs.] —but Michael and Star don't turn. So Lucy returns home with Max to find the mess, and Max reveals himself as the true head vampire. [Maggie gasps.] Sam was right all along!

clip
Max: It was you I was after all along, Lucy. Lucy: What? Max: I knew that if I could get Sam and Michael into the family, there's no way you could say no. Lucy: Where's Michael? Max: It was all going to be so perfect, Lucy. [There is a scream in the distance.] Max: Just like one big, happy family.

april
They end up killing Max, and grandpa goes to the fridge for a snack, saying—

clip
Grandpa: One thing about living in Santa Carla I never could stomach, all the damn vampires.

maggie
[Through laughter] That was such a gorgeous synopsis, thank you. [There is light applause.]

april
Let's get into it. [Maggie laughs.] Joel Schumacher, fascinating filmmaker and human, and I'm a huge fan of his body of work, 'cause it is resoundingly weird.

maggie
It's so strange!

april
There's—I mean, he is such a strange, um, uh, kind of humble person, actually, which is kind of lovely when you're listening to any of his commentaries or reading his interviews. Because he's like, pretty matter-of-fact, you know? His interviews are hilarious and so honest, and you're like, what?

maggie
I'm actually thinking like, I don't think I've ever listened to him speak. I've seen a ton of his movies, but I've never heard him speak.

april
Funny enough, um, despite the fact that he is on the older side, his voice has such a youthful sound to it, and I think that's something that he probably carried throughout his life. But what I would love to get into is the fact that this was actually a fairly low-budget movie at the time. So, there were a lot of concessions, and we're gonna kind of go through some of these concessions and the creative ways that they kind of, uh, wrote and directed themselves out of things. But one of the things is that they didn't have the money to do a lot of real vampire fun stuff for the effects, so he said, "We didn't have a lot of time and money ot make this movie, so one of the choices I made was to really not show the vampires as vampires or that they could fly until the end of the film. We couldn't afford the effects. Everything is happening in camera. There are only two green screen shots in the entire movie, but a lot of times what you don't see is scarier than what you do see, so we were banking on that to get you through this and create a mystery."

maggie
[April responds affirmatively several times as Maggie speaks.] That's so—I mean, it's so clever, and when I think about it, I'm like, yup, you can tell. 'Cause a lot of the um, a lot of the early attacks on people that die of vampire devouring are just shown from camera perspective, as we like, zoom in and fly down towards the people that are gonna get eaten. Which I always thought was such a clever and very frightening way to do things, 'cause you don't know what the monster is until later.

april
Yeah, but I'm curious, you know, like, if we can talk about in-camera effects and, you know, kind of what those will add and the kind of creativity that you have to come up with when you don't have a budget. 'Cause I've seen budgets for Into The Dark and I know that they are very low. [Both laugh.]

maggie
They—and yeah, and very like, um—there's very little time in the Into The Dark, 'cause Into The Dark kind of straddles a feature and TV world. It's features made on a TV schedule. It's one feature per month, which is madness. The fact that, uh, they're pulling off a movie per month is—it's bananas. And um, I think I was really fortunate in a lot of ways in the process of like, kind of knowing—kind of working in a world that I was really already very familiar with. Sort of pop music world in the aesthetics and all that, and including some of the actors that we were able to cast in it. I had uh, shorthand going in for a lot of different parts of this movie. But that didn't mean we weren't still figuring a lot of stuff out on the fly, and figuring out how to make great things happen for very little money. And to me, that means, always—I mean, you never have enough time or enough money. But uh, certainly in the digital filmmaking world that I'd come up through, uh, being any kind of reliant on post or post-effects or, "We're gonna fix this with the effects," forget it. Just don't—

april
Yeah, that's not gonna happen.

maggie
—don't even roll the dice on that. Just do it in camera. Um, yeah and so, and then in—when that happens, which is all that's ever happened to me, as a filmmaker you just have to be extremely choosy about where you want your big payoffs to be and how you want them to happen, and the special effects, like in-camera special effects shots that you're gonna spend a lot of time and effort on. Because I mean, that's another thing, you just burn time trying to make somebody's like, stomach explode or whatever. That's gonna take like four hours out of your day.

april
Yeah, and you can't do a quick reset on that.

maggie
No. You can do it one time. So, uh, it's an interesting thing with Joel Schumacher and the era of when this film was made and what you could get away with because of the era. So he said, Joel Schumacher said, "I can't remember how many images are combined in that moment," and he's talking about the moment where Michael is drinking the blood. Very music video-esque. [April responds affirmatively.] Probably the most music video-esque. So "I don't remember how many images are combined here, but MTV came out in the mid-80s, and we filmed this in 1986. So music videos educated a new generation to surreal images and non sequitur storytelling. A lot of things we did in this movie would have seemed too odd to people before MTV, but that gave us a lot of license to play with things."

april
Yeah. If I put myself back in that time in the early 80s, before MTV, and you look at that kind of um, the transformation of Michael with—and there are many overlaid images in that shot. There's like, uh, I would say at least 12 that are going on simultaneously, fading in and out. And um, I just think that if you were pre-music videos, you'd be like, "What the fuck is happening? I don't get it!" [Maggie laughs.] You know, but music videos taught that that's when, like, here's something psychedelic.

maggie
Yeah, you just go along with the surreal moment. Yeah, well, and like—I mean, a thing that I love about making music videos is you really—you know, whatever plot you come up with, or aesthetic, artifice, whatever, ultimately you're just trying to communicate an effective visual, uh, to match the feeling of the song. That's always your bottom line. I mean, sometimes branding gets involved and it's like, "Let's show off who the artist is." But I think, um, that sort of surrealism and the moment where he's transforming like that, or even the moment where they are stepping out into this concert, and you're just sort of feeling the grimy danger of uh, what is the name of the town?

april
Santa Carla.

maggie
Santa Carla. Yes. Um, you know, you are kind of lapsing into this, uh, it's our world but it's next—it's almost like next door to our world, and then you get more of like a, um, like the perfume of what this moment is supposed to be. The underlying feeling that's communicated through music and um, related imagery and, yeah.

april
Yeah, and I would say, honestly, I wish that that was kind of even more in our filmic vocabulary now. 'Cause I feel like that kind of surrealism has fallen out of favor for literalism in the past 10-15 years, something around that. And it's an interesting thing to see. It almost feels like it's a relic of the 80s and 90s, but I would like to see it come back.

maggie
Oh, girl, I hope you like my movie. [Both laugh.] I have been trying to do a thing that I hope people enjoy. I hope we're ready for a comeback.

april
You know, speaking of uh, you were saying like, what's the name of this town? Santa Carla? It is—I mean, come on, we all know it's Santa Cruz. But it's called Santa Carla and I think that the funniest thing about that is it's because, quote, "We had to change the name of the town from Santa Cruz to Santa Carla. They didn't want to be known for teenage violence, so they made us change the name so we could use the boardwalk."

maggie
Yeah, I mean, there is that line that, um, the guys, like, the dad-grandpa has about like, if all of the—"If all of the buried bodies were to stand up at once, we'd have one hell of a population problem." [Both laugh.] Like, yeah I can understand how a city and their tourism board would be like, "Eh, I don't want to be associated with that."

april
Yeah, we don't want it. But he did end up getting to use the boardwalk, and that was a really—I mean, we're talking about concessions and what you have to do, and it's just like, it's one simple thing, you know, changing a name. I don't think it was any kind of skin off of his back, because he was like, yeah. Great.

maggie
But sometimes you have to change a lot of— [She breaks off, laughing.] … have you had the experience of getting to the clearance phase of something?

april
Oh God, the clearance phase. Talk—tell people about the clearance phase.

maggie
Um, so like, depending on your schedule, but certainly the schedule of Valentine, the script clear—the script went through a clearance service. So basically somebody checking every word of it, every character name, every location, bar name, brand name, whatever happens in the whole body of the script for potential legal trouble or conflicts. And the rules are actually really interesting. So particularly with people's names, there have to be something like—I think it's like over 500 people of that name, or zero. And anything in between that, if there's, you know, 22 people named your character name, you can't use it. Um, so, in our case, I think three days, two days before we shot, I got the clearance report back and a whole bunch of our characters had to have different last names. They also send you a list of suggestions that are all preposterous. [April laughs.] Like, no human being has ever had a name like this. Like, where did you get this—

april
Do you remember any?

maggie
I can pull up the email, so we can actually look at them. [Both laugh.] Some—'cause I was like, "Oh, this is a nightmare." And the name of the—so, in the case of our movie, the name of our bar didn't clear, and nothing close to it cleared. So, uh, it was—and then there were like, a couple of lines. Like, there was a reference to stacking a Costco sized bag of dicks in the third act of my movie that they were like, "We think Costco might not like this reference." I was like, "Yeah, I guess that makes sense."

april
What? [Both laugh.] I mean, Costco, don't they sell bags of dicks yet? They sell everything.

maggie
Not surplus sized bags of dicks. Someday.

april
Uh, that's a great time for us to take a break, so— [Both laugh.] —when we come back we'll be talking a little bit more about Jason Patric and um, Schumacher's just obsession with him as being an actor. Also some of the um, uh, production design of this, because it's so beautiful and very inventive. And um, the Sax Man.

maggie
[Whispering emphatically] Yeah!

april
We'll be right back.

music
"Switchblade Comb" by Mobius VanChocStraw.

promo
Music: Uplifting, orchestral music plays. Moujan Zolfaghari: Hey everyone, Moujan Zolfaghari here with the cast of Mission to Zyxx! The Cast: [Speaking out of sync and staggered.] Hello! Moujan: Our fourth season premiers on February 19th, and for those of you who aren't familiar with the show, we decided to ask one of our characters to give you a quick recap of what's happened so far. [Distant cheering.] Moujan: So, say hi, C-53! C-53: [Voice distorted electronically.] Hello. How may I be of service? Moujan: C, can you tell us what's happening in the Zyxx quadrant, leading up to season 4? C-53: [Pleasantly.] Certainly. The evil Nermut Bundaloy—not to be confused with the nonevil Nermut Bundaloy of no relation—murdered his fellow counselors and crowned himself emperor of the galaxy, with the help of myself and the rest of the crew of The Bargerian Jade. Xemonite Cleptics that are not the emperor and an ancient, cosmic entity known as Beano into a chasm, aboard the gigantic Planet Crusher Crusher—a machine built to crush Planet Crushers, which in turn which were designed to crush planets—resulting in implosion, created a vast celestial object with unknown powers. We're currently in search of our formal rebel commander, Seesu Gundu, who may yet reunite our fractured galaxy. Is that sufficient? Moujan: Yeah! All clear to me! Mission to Zyxx Season 4 debuts on February 19th, on Maximum Fun. [Music ends with a triumphant chorus of trumpets.]

music
"Switchblade Comb" by Mobius VanChocStraw.

april
Welcome back to Switchblade Sisters. I'm April Wolfe and I'm joined here today by Maggie Levin, and we're talking about The Lost Boys. Over the break Maggie pulled up an email. She's got some fun names that clearance suggested for her film.

maggie
Yes. So there's a pop artist in My Valentine named Treasure. Um, and this was—wound up being a back and forth discussion with clearance. We landed ultimately on Trezzure, spelled with two Z's instead of an S. Which is fine. But the original suggestion said, "This name is not clear. We find only one listing of an artist by this name. Advise use of the following clear names. Treasure-hypen-A. Treasure-a. Treasure-A, with a capital A. Or, Treasure Lady. [Both laugh.]

april
I like Treasure Lady best. Trezzure Lady with two Z's.

maggie
Uh-huh. [Both laugh again.] Also, re: Costco, I—the line was, "I invite you to suck a Costco bag of dicks." Um, "Reference to the chain of Costco warehouse style retail stores, which sell many items in large volume packaging. Advise avoid identification of Costco in this distasteful context, which could be construed as derogatory by Costco."

april
"Which could be." I like that. [Both laugh.] They're really giving you the benefit of the doubt on that one. Um, so let's kind of get into this production design stuff that I've promised here. Bo Welch was the production designer on this, and as Schumacher said, "The inside—" and he's talking about the lair. The—the house actually. Grandpa's house.

maggie
Oh, yeah. Grandpa's house is awesome.

april
Yes. He said, "The inside is a set that Bo Welch built at WB, but as you see, you really feel like you're part of that environment. Welch was quite young. He had been an art director for a friend of mine. He did a great job as a production designer on a shoestring budget, and of course he then went on to work with Tim Burton on Beetlejuice. But the exterior was Santa Cruz, and the interior was the set. It's a combination of thinking ahead to shoot the shots you need outside to make the interiors work. Whatever hard work and talent, all those wonderful heads of the department though, it's actually the actors who make these scenes work. It's how they express themselves to make it real."

maggie
Yeah. Wow. I uh, I love that that is the same production designer as Beetlejuice, another one of my favorite movies with incredible production design. Um, yeah, I think you do get—you do get a real sense of that whole environment, and all of the taxidermy things that are in it, all of the details of that world. The little flap on the refrigerator that says old fart that he keeps his like, oreos and things underneath. Like, um, you know, God is really in the details of production design, and certainly my experience working with Eve McCarney on My Valentine was incredible. You know, the um, there's nothing quite like the experience of walking into a space that you dreamed up in your head, and then somebody built it. It's magical. When I think about the production design of it, also I think about whoever the assistants were that were stuffing live worms and maggots into Chinese food containers.

april
Well! [Laughs.]

maggie
God bless an art PA, you know?

april
There's actually um, a lot of interesting things revolving around the—

maggie
Yes! Stories around the worms and the maggots.

april
Yes. Yeah, I wasn't—I wasn't gonna say that, but let's get into this. [Maggie laughs.] Um, so you're talking specifically about a scene that we should remind people, it's like right before he drinks the blood. David is kind of playing tricks on Michael, and he's like, "Eat this Chinese food." And then it turns into, you know, worms and um, and maggots and, yeah, it just fucks with his head, right? Um, so Schumacher says, "The scene—this scene was the concept of Jeff Boam, who died recently and prematurely. If you're ever shooting a scene with maggots, they just lie there. But in order for them to go lively, you have to squeeze a little lemon juice on them." [Maggie screams.] "That's a tip from the maggot wrangler. When you have maggots, you have maggot wranglers. Then comes the worms, and the worm wranglers. Now you know, lemon. But dogs—"

maggie
I'm sorry, I'm just over here dying. [Both laugh.]

april
"The dogs were so beautiful and easy to work with as well. There were two of them. One dog was trained to be kind and benign, and the other one was trained to snarl and leap. You don't want the dogs to do both, because they might get mixed up and snarl or try to take a bite when they're doing the fun scenes." So, there were a lot of animals on this, and you do need the maggot wranglers, you do need the worm wranglers, in addition to a dog trainer.

maggie
Incred—I, wh—I just want to imagine, you know, somebody in the world has every single job. Somebody out there went through a career path that landed them at paid maggot wrangler. That is astonishing.

april
Yeah. And they know how to make 'em move, you know?

maggie
Yeah. Squeeze a little lemon on them. That is so repulsive. Um, I—I've been getting into, I'm hoping—well, I'm gonna be directing kind of a body horror music video piece. And um, and I've realized that as I've gotten older, I just have become more and more desensitized and more and more excited by really gross things. I think bugs are really the last frontier for me. I was just, when you were describing that, I was like, over here just retching. I was like, "Yup, no, that still actually bothers me. I don't think that I could point a camera at that, yeah."

april
Someone just—they're just little animals. You just gotta put 'em in. Gotta put 'em all together.

maggie
[Laughing] Just put them in a box. I didn't have any animal. I still haven't worked with any animals or children, actually, in my film career so far. Um, I've done—

april
So you've taken the advice. [Laughs]

maggie
Yeah. Uh-huh. Yeah, I think uh, would love to work with dogs, 'cause I love dogs. But every experience that I hear about—I mean, that's rare. This, uh, this report of the dogs being great to work with. Um, I know two horror filmmakers, um, Aaron Moorhead and Justin Benson just had a dog in their movie, and one of the first things I said to them was like, "Oh, I love—what a great—that dog is great."

april
This was in Synchronic, right?

maggie
Yes. And they were like, big eye roll, like, "Yeah that dog was… difficult." [Laughs.]

april
Cats are also quite difficult. [Maggie laughs and responds affirmatively.] There is something that you need to know when you're writing those things in, though, is just um, you know, being aware of what that means. And Joel Schumacher, being young in his career, he didn't know when he was reading the script that they had. He just didn't understand that it was like, something that would take a lot of time. I think this was his fifth movie, actually. Um, strangely enough. It was his fifth movie, but at the same time he just wasn't sure that his career was ever gonna take off. And he said—oh, no, this was his fourth movie. He said, "This was my fourth film, and I was just finishing—er, I'm just finishing my 19th—" is when he did the interview, "—and I didn't know then if there was going to be a fifth film. There was a lot of confusion at the studio, because they didn't know if I was making a comedy or a horror film. And I said, 'Yes.'" [Maggie laughs.] "They didn't believe the two could work together. That was really their attitude at the time."

maggie
Wow. I mean, to me, the two things go beautifully together. They're just natural partners.

april
Yeah. I mean, he's—I think it's really good to remember, like putting yourself back in like, his seat back then, that, you know, there were not a lot of people who wanted to break the rules. You had the 70s, which kind of blew the door open, and then the business people kind of took over again, and took over the studios. And you had to be kind of forceful with doing things and doing it on a low budget to get studios, you know, interested in it.

maggie
Yeah, uh, the um—you know, one day I hope to be out of the business of making a lot with very little, but I think it's good training, you know? If, uh—if I have the immense good fortune to make 19 movies, I feel like you just, you carry the lessons of what you can make out of nothing, from one thing to the next. And I um, learning to shoot lean um, was just, it was so my friend in the process of making this feature. Um, and I think it always will be. I mean, it's 16 days and everybody that I've spoken to who has done bigger, longer features tends to have this reaction of like, "What, how?" I was like, "Well, you know, you just make it work, man." You know, you go in with a plan and you get exactly what you can get.

april
Mm-hm. And I—I think—

maggie
And then they tell you that you absolutely cannot go over time. [Laughs] We cannot do a penalty anymore here on this—

april
Pretty specific about that kind of thing. [Maggie responds affirmatively.] But, you know, um, I think for working in genre, you do have some uh, leeway for some of that. Which is good. If I'm thinking about what happened with The Lost Boys, what that means was that you know, they kept pulling budget from him.

maggie
Really?

april
Yeah. So here's what he said. "At the last minute a lot of money was taken out of our budget. The trade-off was Joel, if you want to make this with unknown actors, you have to make it for less money. So we didn't have enough money to build the set of the lair, for instance." And that's a huge thing. That like, right before you go in production, your money is taken away because you're like, "I want to go with unknown actors." Which, in the horror genre, has been a kind of classical thing. It's where you find new actors.

maggie
Yeah, it's where you can launch people. Um, yeah, I mean honestly, in so many regards, I've just been having this experience in the past month or two as like, I sort of step out into the horror community and meet other genre filmmakers and horror fans. Just really understand how this has historically been and continues to be a space to really take risks, a lot of that having to do with that. It's like, they tend to be low budget, and they tend to be high returns, because like, a lot of people go to see horror. Um, but yeah, I mean like, you just gotta make it work, right? [Laughs.] Um, I—I'm trying to think of specific stories from uh, Valentine that I could tell here, but I'm having—I'm in that honeymoon phase where the film is finished and so I've blocked out some of the damage. Uh, but mostly we—I think back on like—and maybe this was—I'm hoping that there's a quote in that quote pack of yours that speaks to working with actors that you feel really, really strongly about like, belonging in those parts. Um, because that's— [April responds affirmatively.] —absolutely how I felt about my cast. You know, the two women who were at the helm of my movie, like, I could not have made the same movie without them.

april
So, I've got some things to say about that.

maggie
Yeah?

april
Yes. Um, that Joel Schumacher only wanted Jason Patric. Only. Was like, "I can only do this movie with Jason Patric," even though he was like, slightly unknown at that time. Um, and unfortunately, Jason Patric didn't want to do The Lost Boys. He said, "He was afraid it would be an exploitation movie. It took me and his manager six weeks to talk him into it, but there was no actor at the age of 18 with his looks and his talent. Jason has a wonderful paternal—"

maggie
He was 18?

april
"—big brother quality."

maggie
Holy crap.

april
They were all 18.

maggie
They were all actual 18?

april
They were all actually 18.

maggie
That blows my mind.

april
Jami Gertz was also 18.

maggie
Oh my god. [Laughs.]

april 
And also, here's a thing that Joel Schumacher wanted um, originally, for Star's role, wanted her to be blonde and pretty and nothing, right? He's just like, "Yeah, it's a horror film. That's what you gotta do." And instead, Jason Patric said, "There's only one woman who can play this." And he said, "It has to be Jami Gertz." And so, Schumacher said, "She was 18, and she was Jason's idea. I was looking for a little blonde waif for this part, and he kept saying Jami, Jami, Jami. And I met her, and said, 'Oh, yeah, he's right. It should be Jami.' She is from Chicago and she's one of the loveliest young women in the world."

maggie
She's a—one of those arresting like, as soon as you see her, you feel the exact way that you're supposed to feel like. You're like, "Yup, totally, I would follow her through a crowd of people, get on a motorcycle, pursue her to my own demise. No problem." [Laughs.] I got you. You get it. Right away.

april
Absolutely. I think, you know, that really kind of speaks to the fact—and also he had some really wonderful things to say about the Coreys, and about Keifer Sutherland as David, and um, he—Alex Winter. He—the way that he talks about his actors, um, from uh, you know, Dianne Wiest to Edward Herrmann who plays Max, who's a perennial character actor who can do pretty much anything. He has such respect, but he knew that every single actor had to play those parts.

maggie
Yeah. I mean, cast is—I uh, my producer, Scott Derrickson, says this all the time, which is just, a movie is only as good as its lead performance, and I believe that through and through. Like, you build a world around people. You know, we are ultimately, I think, seeing movies to see other people go through things. And I—I come from a performance background myself. I never wanted to be an actor, but I—God, I love—I love actors in a way that I think um, you know, I think that what they do is often miraculous. You know, I think about what Benedict Samuel did in My Valentine, you know, he plays this very erotic um, like going from charming narissitic sociopath into full psychopath. Just kind of like, seamlessly hopping around all these very extreme moods. And it also like, tracks so fluidly. And he would just switch it on and switch it right off in turn, and you're like, "Oh, he's a really talented guy, isn't he?" You're like, "You are uh, a miracle, and I—thank you." [Both laugh.] "Thank you for what you do." And one day—there was only one day on set where he was sort of like, struggling with um, kind of the flow of a scene. And we talked through it a little bit, and he looked down and looked up at me. He's like, "It's real in the text, always." I was like, "I love you. Thank you so much. Thank you for being here."

april
Um, we're gonna take another quick break. When we come back, I promise we will get to Sax Man. [Maggie responds emphatically.] Uh, but we're gonna go into some of Schumacher's techniques of working with actors, and also, you know, some other fun little tidbits that I pull up here and there. We'll be right back.

music
"Switchblade Comb" by Mobius VanChocStraw.

promo
[A quick, energetic drumroll.] Music: Exciting techno music plays. Jarrett Hill: Hey, I'm Jarrett Hill, co-host of the brand-new Maximum Fun podcast, FANTI! Tre'vell Anderson: And Tre'vell Anderson. I'm the other, more fabulous, co-host, and the reason you really should be tuning in! Jarrett: I feel the nausea rising. Tre'vell: To be FANTI is to be a big fan of something, but also have some challenging or "anti" feelings toward it. Jarrett: Kind of like Kanye. Tre'vell: We're all fans of Kanye. He's a musical genius, but, like, you know… Jarrett: He thinks slavery's a choice. Tre'vell: Or, like, The Real Housewives of Atlanta. Like, I love the drama, but do I wanna see black women fighting each other on screen? [Singing.] Hell, to the naaaaw. To the naw-naw-naaaw. Jarrett: We're tackling all of those complex and complicated conversations about the people, places, and things that we love. Tre'vell: Even though they may not love us back. Jarrett: FANTI! Maximum Fun! Podcast! Tre'vell: Yeah! [Music fades out.]

music
"Switchblade Comb" by Mobius VanChocStraw.

april
Welcome back to Switchblade Sisters. I'm April Wolfe and I'm joined today by Maggie Levin and we're talking about The Lost Boys. Um, so Schumacher had a very, I think, straightforward approach of working with his actors. It's very matter-of-fact. He does the, you know, as if pretty consistently. And, for instance, when he was directing the Frog brothers, who, all those kids were um, 13 at the time. They were all exactly 13, and then um, all of the older ones were exactly 18. So, he was working with kids who were actually that age. When he was directing the Frog brothers, he said, "I told the Frog brothers that they were GI Joes, commandos, marines, and had no humor about any of this. And they're actually right. As crazy as it may seem, they turn out to be right." So, you can kind of see that in the—

maggie
That's so delightful.

april
It's nice, 'cause you—like, you can obviously see what they were thinking. It's simple.

maggie
Yeah. The gravity of the situation, and it creates so much comedy for us to have—I mean, that's the thing about anybody, any performance, really, is like, you really have to buy what you're doing. So what a, like, a simple, genius thing, to just connect those kids to like, "Nope, you are a soldier."

april
Yeah, exactly, and they're like, "Yeah, sure, I've seen GI Joe shit." [Maggie laughs.] And, you know, he said, "It was a great pleasure working with these young actors, because a lot of what they're doing is their own invention. Any director who says they created performances in people is lying to you. People either have talent or they don't. They either have humor or they don't. They either get the joke or they don't."

maggie
I find that to be true. I think, um, you know, there are um, a lot of ways to sort of skin the cat of a great performance. But, um, but I always appreciate actors who really—who really do a lot of careful work on their own to create the thread of a performance. Um, and that's something— I mean, you talk about Dianne Wiest, like, and everything she's ever done, including this. Like, you don't actually spent a lot of time with that character in this movie, I don't feel. But she—the—the palpable journey of that particular single mother trying to recuperate from whatever she's been through, and like, just get back on her feet and date some nice guy. Like, you feel that off of her in—I mean, I also love that scene where she meets Max and he gives her the lollipop, and she—the way that she says, like, "I need a job." Like, there's just something. Your heart just goes like, "Ugh!" for this woman.

april
There's something that I thought that was really interesting too, is um, the fact that, you know, you look at these supporting actors in this, and you know, Schumacher is obviously very open about, like, "Oh my god, they made this movie." You know, like they are the reason why it's great. But one of the things I thought was really interesting in all of this is the fact that Kiefer Sutherland was actually the one who has the least dialogue in the principle cast, and yet he's extremely memorable in this movie. Which I think is really interesting.

maggie
Yeah, you think of him as the face of the movie, completely.

april
Um, but you know, Kiefer at that point in time,  Schumacher said that he just seemed absolutely confident and assured of who he was playing and why he was there, and I think that that was, you know, a large part of it. Um, but Kiefer, he said, to him, had immediate screen presence. Like, apparently he had gone to the theater to see him in The Close Range, and saw—'cause his part was mostly cut out except for a close-up in the end, and Schumacher saw that close-up and was like, "Get me that boy!"

maggie
[Laughing] That's my guy! No, star quality is a real thing, I think. There is a um, because he's not, you know, if being a movie star was just about having like, a beautiful face, then, you know, everyone who's ever been a bit part on a CW show would be a movie star. Um, there is—there is an otherness, I think. A sort of like, an otherness, but by that I mean, an otherworldliness, a kind of like connectedness—not to get too art school—but a connectedness to one's instrument. I don't want to just keep like crushing out on my cast but like, Britt Baron, who plays Valentine, um, for the first third of the movie, she barely has any dialogue. She's just reacting to like, an experience of sort of re-encountering a person that traumatized her, and is in a full like, almost panic shutdown, like barely able to speak for herself. She is still absolutely through and thorugh, all that time not speaking, the star of the movie. And like, for me, I'm like, I never get tired of looking at what she does. The tiny itty bitty things going on in her face that she's suffering to like, get out from under this pile-on of feleing. Yeah, it's astonishing, and again, couldn't have made this—I don't see how I could have made the same movie with another person, because like, that is—it is a tall order to ask of any actor. To like, just, yeah, you're the star of the movie? Just react to stuff.

april
Be still. Don't do anything.

maggie
Yeah. Literally stand here and endure uh, a triggered, flooding experience. And that's it. Yeah. And she nailed it.

april
Man, I love—I mean, and if you look at like, Kiefer Sutherland, so much of his role is just kind of like, glowering. [Maggie affirms emphatically.] Or like, looking sinister or looking like he's having a good time. And I'm like, I know exactly what this guy is thinking! Right?

maggie
Yeah! Even the taunting scenes or whatever, you know, he says "Michael" a bunch of times but a lot of times he just looks at him. He's not doing anything, and you're just like, "Oh, he's reading his brain or something."

april
We do have to talk about Sax Man. [Maggie laughs.]

maggie
Let's talk about Sax Man!

april
If you're willing. I mean, I'm waiting—

maggie
Let's go for it.

april
—for people to make it to the end to talk about Sax Man. [Maggie laughs.] But Sax Man, um, this is—uh, Tim Cappello was his name. Uh, and according to Schumacher, he was Tina Turner's sax player at the time, and he was covering a song by The Call called "I Still Believe." But, this is Schumacher, "Tim did pushups and lifted barbels between takes, because he wanted to look perfect."

maggie
Yes, well, he did a great job. [April laughs.] What, uh, what a shock. I think the first time seeing that shot. And it seems so—suddenly you're in like, WWE or like, Mortal Kombat or something, but he has a saxophone. It's, uh, one of those like, almost uh, yeah, non sequitur-esque moments in the movie, but then as you—I think as I got to be a fan of the movie, that scene is intrinsic. Like it's so important. Like, this is one of the reasons why I love The Lost Boys is this weird performance. [Laughs.]

april
Yeah, the iconography of that—

maggie
This oiled man with this like, greasy hair, and all of that muscle.

april
Who is deeply committed. And that's the—I mean like, that's the entire cast, the entire crew. Every person who's working on this movie is deeply committed, down to Sax Man doing push-ups and lifting weights—

maggie
[Through laughter] Barbels between—

april
—between takes, because he wants to look perfect.

maggie
[Sighing] That's the—that's what you want out of your moviemaking experience. You want everybody to be all the way in. And you can feel—I think you can feel the difference between movies where that was the case, where everybody was like, "We're doing this. We're going whole hog," and then people who like, "Well, I dunno. This might not be good. I'm not gonna try all the way." I mean, that's sort of the benefit of working with, probably, that young cast, is like, "Yeah, we'll dive in. I'm not—I'm not too old and too jaded at this point to like, give this 150 in a bizarre direction." And it really works. [Both laugh.]

music
"Switchblade Comb" by Mobius VanChocStraw.

april
Maggie, I want to thank you so much for coming on the show to talk about your film and The Lost Boys, and remind people they can see it February 7th—

maggie
Yes, on Hulu.

april
Okay. Alright.

maggie
Yeah, thank you so much for having me. This was a fantastic time.

april
Awesome. Thank you.

maggie
Thanks.

april
Thank you for listening to Switchblade Sisters! If you like what you're hearing, please leave us a five-star review on Apple Podcasts. If you do, we'll read it on air. If you want to let us know what you think of the show, you can tweet at us @SwitchbladePod or email us at SwitchbladeSisters@maximumfun.org. Please check out our Facebook group. That's Facebook.com/groups/switchbladesisters. Our producer is Casey O'Brien. Our senior producer is Laura Swisher, and this is a production of MaximumFun.org. [Music fades.]

clip
Grandpa: One thing about living in Santa Carla I never could stomach… all the damn vampires.

speaker 1

speaker 2
Comedy and culture.

speaker 3
Artist owned—

speaker 4
—Audience supported.
About the show
Switchblade Sisters is a podcast providing deep cuts on genre flicks from a female perspective. Every week, screenwriter and former film critic April Wolfe sits down with a phenomenal female film-maker to slice-and-dice a classic genre movie – horror, exploitation, sci-fi and many others! Along the way, they cover craft, the state of the industry, how films get made, and more. Mothers, lock up your sons, the Switchblade Sisters are coming!
Follow @SwitchbladePod on Twitter and join the Switchblade Sisters Facebook group. Email them at switchbladesisters@maximumfun.org.
People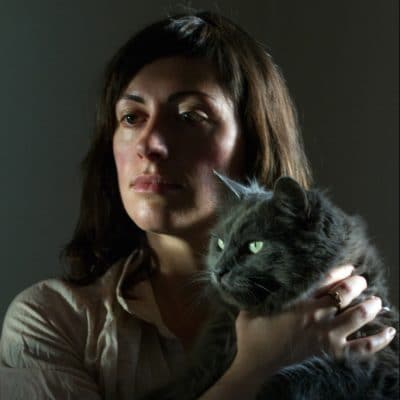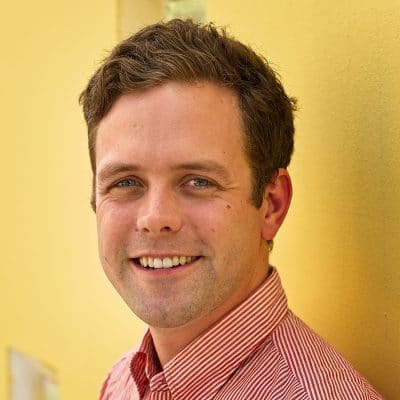 How to listen
Stream or download episodes directly from our website, or listen via your favorite podcatcher!