Episode notes
New to The Turnaround? Subscribe in Apple Podcasts or with your favorite podcatcher to make sure you automatically get two new interviews a week through August 18th.
On the premiere episode of The Turnaround, Jesse talks to Ira Glass, the host and creator of This American Life from WBEZ. This American Life has been on the air since 1995. For more than twenty years, Ira and his fellow producers have helped pioneer a distinctive narrative-driven brand of audio journalism that's become so influential that it's now heard pretty much everywhere.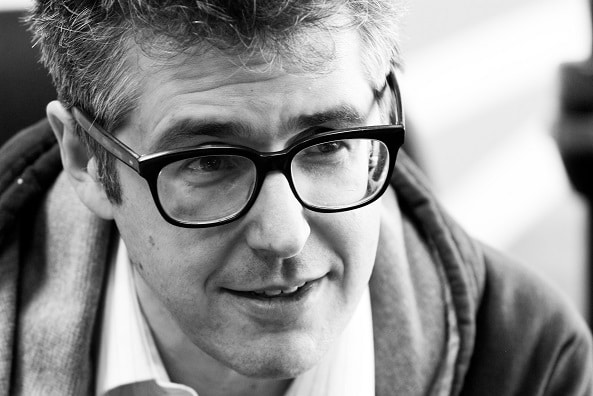 Photo: Stuart Mullenberg
In his conversation with Jesse, Ira explains how he asks questions of people in such a way to draw out a story with a clear beginning, middle, and end. He says he chases after authenticity in his interviews, which sometimes gives way to the kind of emotional moments usually reserved for close friends and relatives.
Visit This American Life's website for new and archived episodes of the show.
The Turnaround is a production of Maximum Fun in partnership with the Columbia Journalism Review. Visit their website to learn more about their "mission to encourage excellence in journalism in the service of a free society," and to read edited transcripts of our other Turnaround episodes.
Hosted and created by Jesse Thorn
Produced by Kara Hart and Nick Liao
Senior Producer: Laura Swisher
Managing Director: Bikram Chatterji
Music for The Turnaround provided by Mobius Van ChocStraw.
Special thanks to Kyle Pope and his team at CJR, Darrel Frost, and Emilie Erskine.
About the show
The Turnaround is a show about our greatest living interviewers, hosted by Jesse Thorn and produced by Maximum Fun and Columbia Journalism Review. Featuring conversations with prominent interviewers about their careers and their craft, the show is a perfect resource for a new generation of storytellers and journalists. You'll hear Jesse speak with Larry King, Terry Gross, Werner Herzog, Audie Cornish, and so many more!
How to listen
Stream or download episodes directly from our website, or listen via your favorite podcatcher!