Episode notes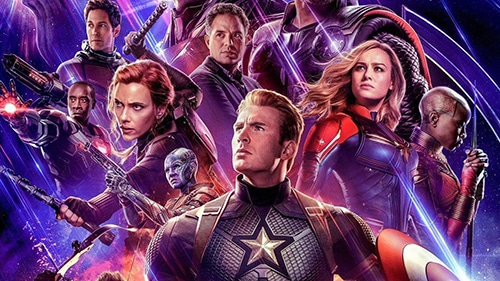 Avengers: Endgame
In this episode, the gang says "auf wiedersehen" to two beloved powerhouses –
The Avengers
, and more importantly, our beloved host Ricky Carmona. But don't worry, this is a fond farewell, with Ricky bringing that Bustelo-fueled Carmona Energy. Plus, the gang answers several calls from the Who Shot Line. And, as always, staff picks.
In news, RIP John Singleton, director Dee Rees sheds some light on "discrimanatory theater practices," and repertory theaters are worried about Fox's film library under Disney ownership.
Staff Picks:
Alonso – Howards End
Drea – Knock Down The House
April – Be Natural: The Untold Story of Alice Guy-Blaché
Ricky – Sneakers, The Night of the Hunter, Mission: Impossible – Rogue Nation, Interview with the Vampire, Strangers on a Train, Invasion of the Body Snatchers, All About Eve, John Wick: Chapter 2.
With Alonso Duralde, Drea Clark, April Wolfe, and Ricky Carmona.
You can let us know what you think of Who Shot Ya? on Twitter or Facebook. Or email us at whoshotya@maximumfun.org
Call us on the "Who Shotline" – WSY-803-1664
Produced by Casey O'Brien and Laura Swisher for MaximumFun.org.
About the show
A movie podcast that isn't just a bunch of straight white dudes. Comedian Ify Nwadiwe is joined by film producer Drea Clark and film critic Alonso Duralde for a fast, funny, flight through film. Maximum Film! is news, reviews and in-depth insight, beamed directly into your ears every week.
Email maximumfilm@maximumfun.org and follow the show on Twitter @maximum_film.
Get in touch with the show
How to listen
Stream or download episodes directly from our website, or listen via your favorite podcatcher!