Episode notes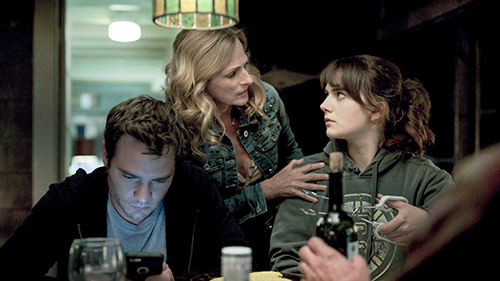 This week we discuss the new film 'CODA,' which stands for "child of deaf adults." And joining us is the hilarious comedian, and real-life child of deaf adults, Moshe Kasher. Moshe explains how accurate the film was at portraying the life of a "CODA," as well as pointing out some of the more interesting American Sign Language translation choices. Plus, we answer a question on the 'Hotline' about bad movie recommendations. And, as always, we've got 'Staff Picks.'
In news, Patty Jenkins says streaming movies look like "fake movies" and Michael K. Williams passes away.
Explore Story Blocks' library and subscribe today at storyblocks.com/MAXFILM
Go to Soylent.com/maxfilm and use code MAXFILM to get 20% OFF your first order.
Staff Picks:
Ify – Untold: Malice at the Palace
Alonso – Come From Away
Drea – Language Lessons
Moshe – Brawl in Cell Block 99 and Blood Red Sky
With Ify Nwadiwe, Alonso Duralde, Drea Clark, and Moshe Kasher.
About the show
A movie podcast that isn't just a bunch of straight white dudes. Comedian Ify Nwadiwe is joined by film producer Drea Clark and film critic Alonso Duralde for a fast, funny, flight through film. Maximum Film! is news, reviews and in-depth insight, beamed directly into your ears every week.
Email maximumfilm@maximumfun.org and follow the show on Twitter @maximum_film.
Get in touch with the show
How to listen
Stream or download episodes directly from our website, or listen via your favorite podcatcher!
Liked Episode 210: 'CODA' with Moshe Kasher? Listen to these next...
The best way to support MaxFun shows is by becoming a member…
Our shows are made by hand for you, and we appreciate your decision to give back to us.
Start a membership →
Already a member?
You could still help by…
...leaving a review on Apple Podcasts!
Leave a review →
...sharing it on social media!
Share on social media →
...purchasing a personal or promotional message on an upcoming episode!
Buy a Jumbotron →