Episode notes
Andrew brings this week's case against his wife Alex. The birth of their first child last year made real a long-running dispute which had been hypothetical up until that point: should parents foster a belief in Santa Claus? Andrew says no — he believes perpetuating the Santa myth damages parents' credibility, and he doesn't appreciate a fictional character getting the glory for bringing the best gifts. Alex says yes — she claims Andrew is unable to appreciate the joy Santa brings to children because he grew up without the belief himself. Who is right? Judge John Hodgman decides.
Thanks again to The Cave in Long Island City, New York for generously allowing us to use their recording facilities this week and to engineer Marcus Parks. The Cave hosts several comedy podcasts, and you can find them at CaveComedyRadio.com.
STREAM OR DOWNLOAD THIS PODCAST
VIEW THE EVIDENCE
SUBSCRIBE TO THIS PODCAST in ITUNES or the RSS FEED
EVIDENCE
Evidence from Andrew
Exhibit A: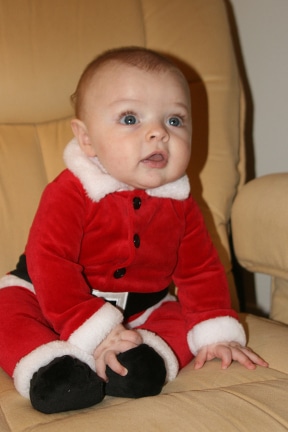 "A photo of our son Everest dressed as Santa Claus."
Exhibit B: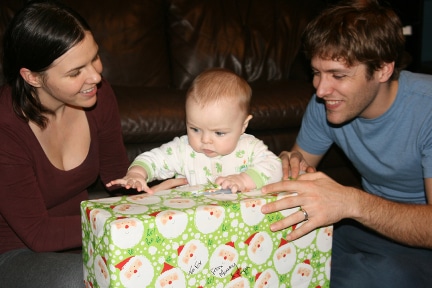 "A photo of Everest opening a Christmas present that is decorated in Santa Claus wrapping paper."
Exhibit C:
"A link to one analysis of how children believe in Santa more than other fantasies because the information comes from their parents, a trusted source."
About the show
Have your pressing issues decided by Famous Minor Television Personality John Hodgman, Certified Judge. If you'd like John Hodgman to solve your pressing issue, please contact us HERE.
Follow @judgejohnhodgman on Instagram to view evidence from the cases tried in court.
Get in touch with the show
How to listen
Stream or download episodes directly from our website, or listen via your favorite podcatcher!