Episode notes
Donald, his wife Jessie, and their son plan to attend a Star Wars fan convention that will comprise their family vacation this year. Donald and their son have been planning and executing costumes to wear for the event. Jessie says she shouldn't have to wear a costume, since she's not a big fan herself and she agreed to let the convention double as their family vacation in the first place. Will Jessie have more fun in costume? Or should she be allowed to opt out?
STREAM OR DOWNLOAD THIS PODCAST
VIEW THE EVIDENCE
SUBSCRIBE TO THIS PODCAST in ITUNES or the RSS FEED
EVIDENCE
From Donald:
Exhibit A: Photo of Jessie's tattoo.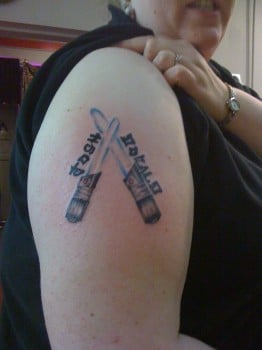 Exhibit B: A photo of Donald "in costume at the last Star Wars convention I attended, several years ago. My updated costume is not quite ready for photos so I thought this would be a suitable replacement."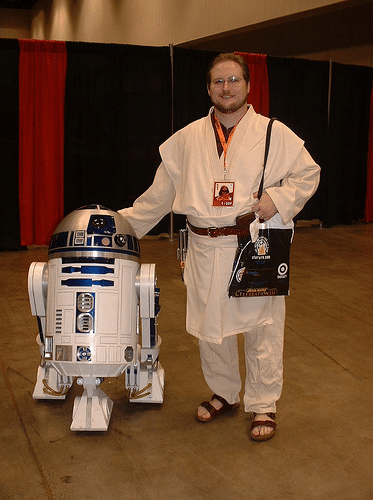 Exhibit C: Donald hopes to complete a costume worthy of acceptance into the Rebel Legion.
About the show
Have your pressing issues decided by Famous Minor Television Personality John Hodgman, Certified Judge. If you'd like John Hodgman to solve your pressing issue, please contact us HERE.
Follow @judgejohnhodgman on Instagram to view evidence from the cases tried in court.
How to listen
Stream or download episodes directly from our website, or listen via your favorite podcatcher!