Episode notes
Friends (and Canadian barristers) Nick and Phil bring this fruit-based case: which gentleman's technique for peeling a banana is correct?
You may view the evidence for this case behind the jump, and subscribe to the podcast in iTunes or through this RSS feed.
Nick's Evidence
Exhibit A: A video showing him "opening a banana the correct way and demonstrating the ridiculousness of my friend's method."
Exhibit B: "A screenshot of my friend's Facebook status from 2008 which gave rise to this long standing debate."

Additionally, Nick has submitted and the Judge refers to the video "How to Peel a Banana Like a Monkey."
Phil's Evidence
Exhibits A-D: Phil opens a banana by his own method.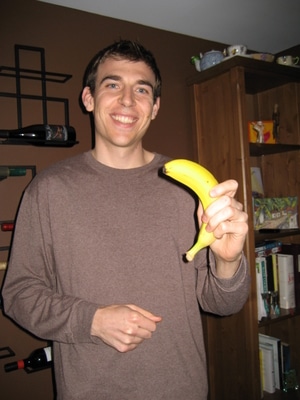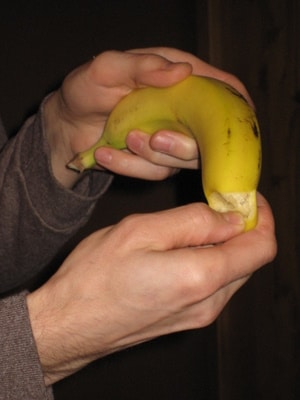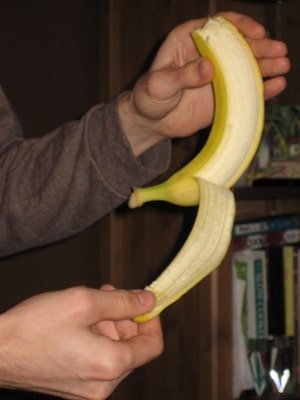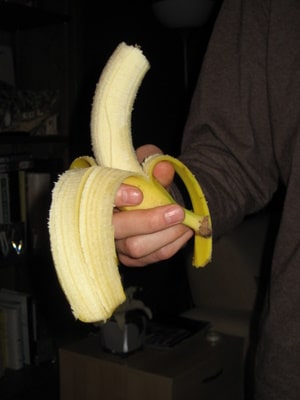 About the show
Have your pressing issues decided by Famous Minor Television Personality John Hodgman, Certified Judge. If you'd like John Hodgman to solve your pressing issue, please contact us HERE.
Follow @judgejohnhodgman on Instagram to view evidence from the cases tried in court.
Get in touch with the show
How to listen
Stream or download episodes directly from our website, or listen via your favorite podcatcher!