Episode notes
Should an endurance event enthusiast (and former couch potato) be allowed to participate in an Ironman Triathlon against the wishes of his wife?
Tom turned his life around several years ago, losing 80 pounds through running and other exercise. He's since participated in a marathon and a half-Ironman triathlon, but dreams of seeing his addiction to extreme physical fitness through to a capstone event, the full Ironman triathlon.
His wife Veronique is supportive of his exercise regime as it stands and approves of Tom participating in less strenuous events. However, she feels the Ironman is just too risky for him to attempt.
Our first ever sports-and-exercise-related case: how will Judge Hodgman rule?
You may view the evidence for this case behind the jump, and as always subscribe to the podcast in iTunes or through this RSS feed.
Tom's Evidence
Exhibit A
"Me, with my two sons who are very proud of the way their dad sets lofty goals and then does what is necessary to achieve them. This was right before the race started."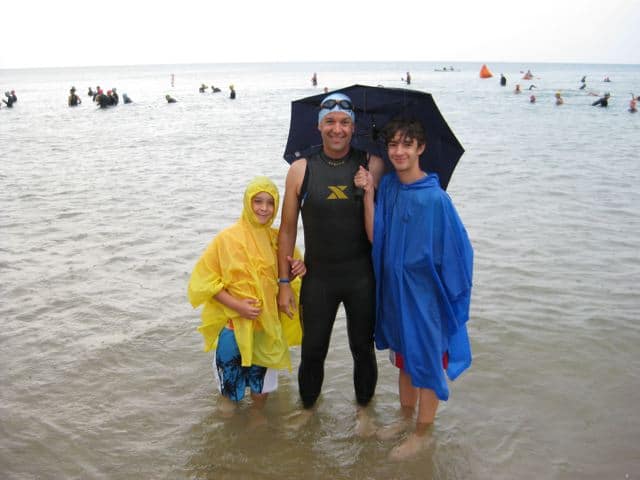 Exhibit B
"The beach and lake (you can see the line of swimmers from the far dock to the point where my wife was standing). Most Ironman races are held in scenic areas so that the participants and family can enjoy nature's beauty. Usually a family makes the trip into a vacation (especially after the race)."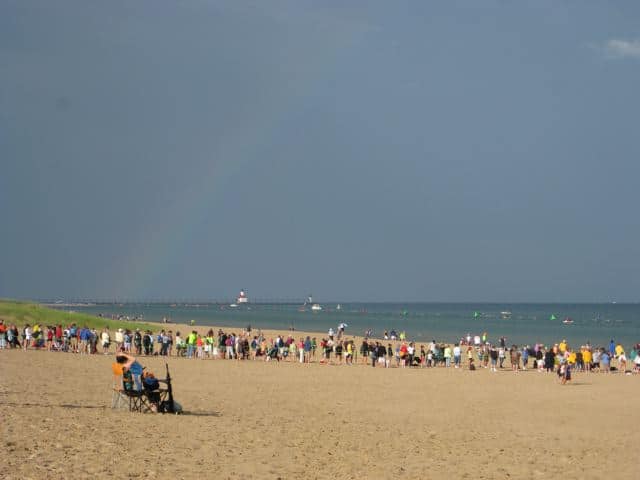 Exhibit C
"Me, with two gentlemen from my area on the beach after the race. I don't look like I suffered, did I?"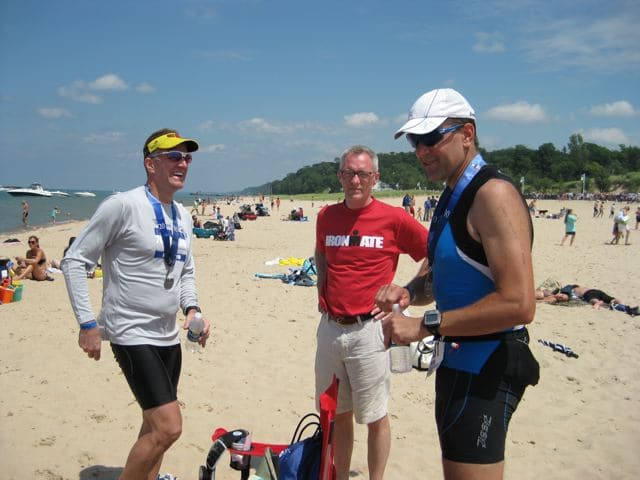 Exhibit D
"Me, and my two sons (my wife is taking the photograph) at a restaurant for dinner that night celebrating my first half-Ironman and my birthday. Again, doesn't look like the old man is about to keel over from doing this race!"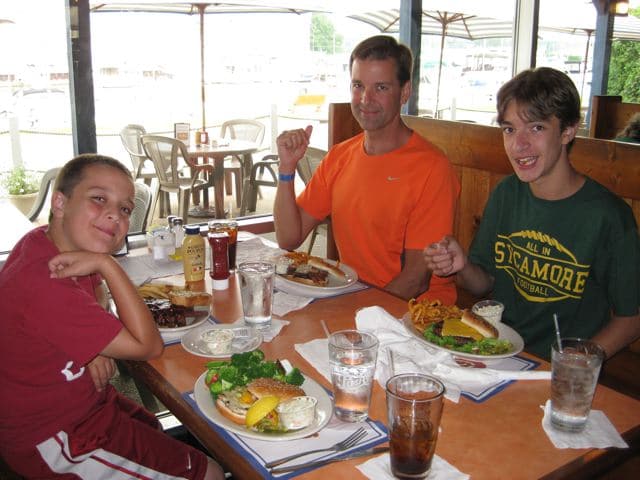 About the show
Have your pressing issues decided by Famous Minor Television Personality John Hodgman, Certified Judge. If you'd like John Hodgman to solve your pressing issue, please contact us HERE.
Follow @judgejohnhodgman on Instagram to view evidence from the cases tried in court.
Get in touch with the show
How to listen
Stream or download episodes directly from our website, or listen via your favorite podcatcher!