Episode notes
Jenny brings the case against her best friend Erin. Their families live together in a kind of modern commune, and they have trouble explaining it to outsiders. Erin says they should just pretend to be related. Jenny says they should be upfront and let people think what they will. Who's right? Who's wrong? Only one man can decide.
Thanks to Pat Healy for suggesting this week's amazing case name!
WHERE CAN I SEE JUDGE HODGMAN IN REAL LIFE?
I've got more than one answer for you. You can go see his remaining 2014 tourdates in Alexandria, Virginia on December 15 & 16. You can also buy your tickets for next year's MaxFunCon, a weekend of creativity and comedy in the woods of Lake Arrowhead, California. Tickets go on sale the day after Thanksgiving, and they always go fast. Be sure to get yours early!
VIEW THE EVIDENCE FOR THIS CASE
SUBSCRIBE TO THIS PODCAST in ITUNES or the RSS FEED
EVIDENCE
Submitted by Jenny
Exhibit A: "TMNT" is from oldest child's last birthday party and is an example of the type of event we attend together and would require us to explain our living situation. This party happened when we were living across the street from each other in Wheeling, WV, just before we moved to New Jersey, so this was the first time we had to tell people our plan of moving together. It's one of the few pictures we have with everyone in it. From left: Erin's Husband, Erin, Elder Child, Jenny, Youngest Child, and Stretch.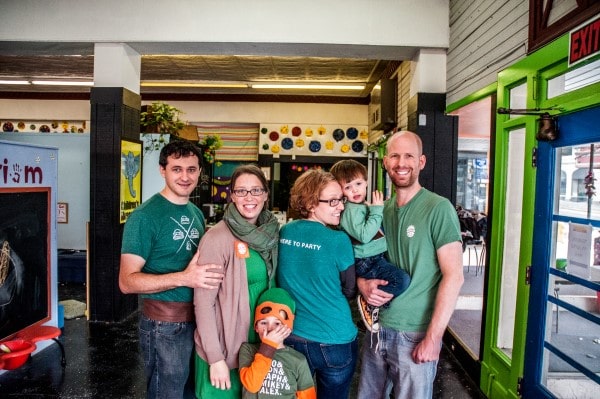 Exhibit B: "Trunk or Treat" is our latest "family" event that was part of oldest child's school Halloween celebration (get it? We're "Minecraft"). Erin is the "room mom" and did the class party while I decorated the car in the school parking lot. If this doesn't prove that we are weird beyond definition, I don't know what does.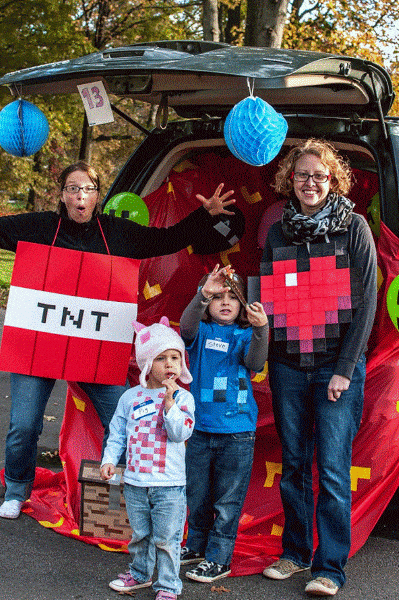 About the show
Have your pressing issues decided by Famous Minor Television Personality John Hodgman, Certified Judge. If you'd like John Hodgman to solve your pressing issue, please contact us HERE.
Follow @judgejohnhodgman on Instagram to view evidence from the cases tried in court.
Get in touch with the show
How to listen
Stream or download episodes directly from our website, or listen via your favorite podcatcher!