Episode notes
Andrew and his girlfriend Britt attended a Hollywood party, at which they spotted television's Stephen Colbert. Britt requested assistance in taking a photo with Colbert, but Andrew refused to comply. He argues that when it comes to photographs with celebrities, discretion is key; Britt claims that accepting adoration by fans is part of a celebrity's job.
You may view the evidence for this case after the jump.
Not subscribed to this podcast yet? Use in iTunes or this feed.
Andrew's Evidence
A photo of his girlfriend Britt with Lost's Michael Emerson.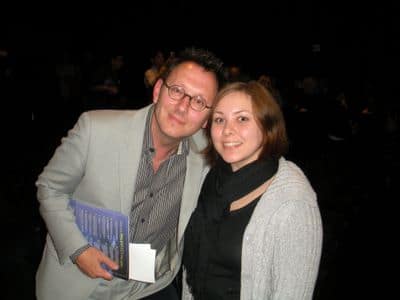 Britt's Evidence
A photo of Andrew with Bill Nye, "The Science Guy".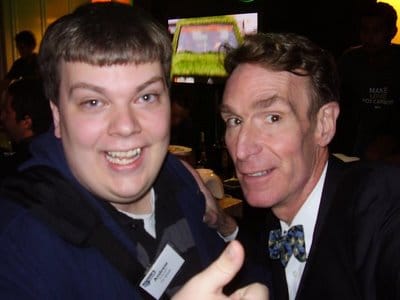 About the show
Have your pressing issues decided by Famous Minor Television Personality John Hodgman, Certified Judge. If you'd like John Hodgman to solve your pressing issue, please contact us HERE.
Follow @judgejohnhodgman on Instagram to view evidence from the cases tried in court.
How to listen
Stream or download episodes directly from our website, or listen via your favorite podcatcher!