Episode notes
FINALLY! An episode of Go Fact Yourself that celebrates trivia AND elitism!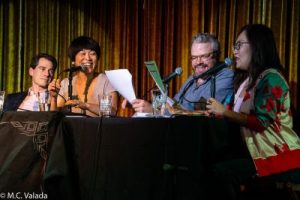 Joel Stein, Atsuko Okatsuka, J. Keith van Straaten, Helen Hong
In July, Atsuko Okatsuka had perhaps the most on-brand experience that a comedian can have in LA: she got on stage ready to perform right as an earthquake struck. She'll tell us about why she was so poorly equipped to deal with the situation. Atsuko is also the host of "Let's Go Atsuko!" a woke Japanese game show. What exactly makes a game show woke? Well… she'll explain. 
Joel Stein is a writer whose work has appeared in TIME magazine. Joel is excited to discuss some of the trivia topics he knows about. But they all pale in comparison to his greatest passion: elitism. In celebration of his new book In Defense of Elitism: Why I'm Better Than You and You are Better Than Someone Who Didn't Buy This Book, he'll tell us why we need to embrace expertise over instinct.
This week's discussion topics include cleanliness, classic sitcoms and fancy fountains.
What's the Difference: What a dump
What's the difference between a cobweb and a spiderweb?
What's the difference between "unkempt" and "unkept"?
If you'd like to submit a question for our What's the Difference round, go to gofactyourpod.com and click on "Get Involved."
Areas of Expertise
Atsuko Otatsuka: Kiehl's products, the Netflix series "Queer Eye" (seasons 3 & 4) and The Americana at Brand shopping mall.
Joel Stein: Old world wine, the TV show, "Taxi" and the first 30 years of president Lyndon B. Johnson's life.
Appearing in this episode:
With guest experts: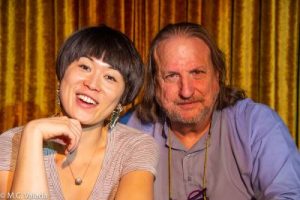 Atsuko Okatsuka and Jim Doyle
Jim Doyle, Oscar-winning effects designer and director of design technology at Water Entertainment Technology.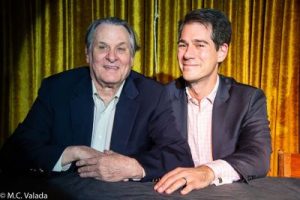 Randall Carver and Joel Stein
Randall Carver, actor from There Will be Blood and "Taxi".
Go Fact Yourself was devised by Jim Newman and J. Keith van Straaten, and produced in collaboration with Maximum Fun. The show was recorded at the The Angel City Brewery in Los Angeles.
Theme Song by Jonathan Green.
Maximum Fun's Senior Producer is Laura Swisher.
The show is edited by Julian Burrell.
Go to gofactyourpod.com for information and tickets to the next recording of Go Fact Yourself!
Guests
Atsuko Okatsuka
Joel Stein
About the show
Twice a month, host J. Keith van Straaten and co-host Helen Hong quiz the smartest celebrities they know to find out why they love what they love! Recorded before a live audience in downtown Los Angeles, this game show features comedians, actors, and musicians answering arcane questions on topics they claim to be experts in. But don't worry; if they slip up, there are real experts on hand to give us the facts!
If you're in the Los Angeles area and would like to be in the audience for a podcast taping, get your free ticket at http://www.gofactyourpod.com!
Get in touch with the show
How to listen
Stream or download episodes directly from our website, or listen via your favorite podcatcher!
Liked Ep. 49: Atsuko Okatsuka & Joel Stein? Listen to these next...