Episode notes
You're on deep background for a brand new episode of Go Fact Yourself!
Mike Doughty is a singer-songwriter who's written music as a solo artist and with the band "Ghost of Vroom." He finds it easier to start songs than to finish them; so as an incentive to do better, he promised one new song a week for fans who support him on Patreon. He'll tell us about that and why he would like exactly $35 for his work (sort of) appearing on "Unbreakable Kimmy Schmidt."
Ting Lim is a Singaporean comedian based in Brisbane, Australia. She's fallen in love with the area because of the landscape and the generosity of her Australian audiences. The kindness that she's found in her new home is a far cry from her experience in Singapore; she'll tell us about how she got in trouble with the justice system for the crime of littering.
Our guests will answer trivia about freedom of the press and freedom of the whales.
Appearing in this episode: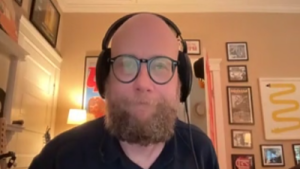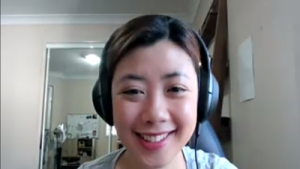 With Guest Experts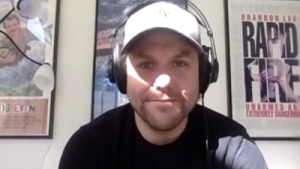 Jason James Richter, actor whose work includes starring in films in the Free Willy franchise.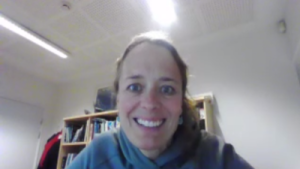 Dr. Malena Simon, senior scientist at the Greenland Climate Research Centre
Bob Woodward, associate editor of the Washington Post who reported on the Watergate scandal with Carl Bernstein.
Go Fact Yourself was devised and is produced by Jim Newman and J. Keith van Straaten, in collaboration with Maximum Fun.
Theme Song by Jonathan Green.
Live show engineer is Dave McKeever.
Maximum Fun's Senior Producer is Laura Swisher.
Associate Producer and Editor is Julian Burrell.
Seeing our upcoming live shows in LA by YOU!
Guests
Mike Doughty
Ting Lim
Jason James Richter
Dr. Malena Simon
Bob Woodward
About the show
Twice a month, host J. Keith van Straaten and co-host Helen Hong quiz the smartest celebrities they know to find out why they love what they love! Recorded before a live audience in downtown Los Angeles, this game show features comedians, actors, and musicians answering arcane questions on topics they claim to be experts in. But don't worry; if they slip up, there are real experts on hand to give us the facts!
If you're in the Los Angeles area and would like to be in the audience for a podcast taping, get your free ticket at http://www.gofactyourpod.com!
Get in touch with the show
How to listen
Stream or download episodes directly from our website, or listen via your favorite podcatcher!
Liked Ep. 119: Mike Doughty & Ting Lim? Listen to these next...