Episode notes
Go Fact Yourself is returning to a live audience! Join us on Saturday June 18th at KPCC's Crawford Family Forum in Pasadena. Tickets are free!
Get your Krusty Burgers and Duff beer ready– it's an accidental "Simpsons" theme episode of Go Fact Yourself!
Nancy Cartwright has been the voice of Bart Simpson for more than 30 years. It's the highlight of her extensive career as a voice actor that includes characters on shows like "Kim Possible," "Rugrats," and so many more. She'll tell us about her career and her beloved backyard chicken coop. An updated version of Nancy's book "I'm Still a 10-Year-Old Boy" is available now as an audiobook on Audible.
Al Jean worked on "The Simpsons" as a writer and executive producer for more than three decades. He became the showrunner during the third season, a position he still holds today. He'll tell us about how the show has evolved over the years, from the Disney purchase of Fox to recording with actors over Zoom.
Our guests will answer trivia about the fine art of glass painting and baseball.
What's the Difference: Family Jewels!
What's the difference between a second cousin and a first cousin, once removed?
What's the difference between a jewel and a gem?
Areas of Expertise:
Nancy: Fellini's movie La Strada, reverse painting technique, and punctuation & grammar.
Al: Emmy-winning sitcoms since 1970, Detroit Tigers baseball statistics, and American presidents.
Appearing in this episode: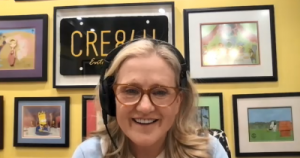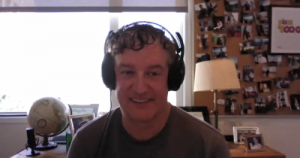 With guest experts: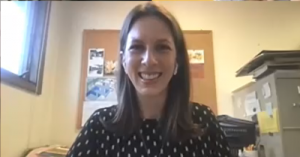 Dr. Karli Wurzelbacher, Curator of the Heckscher Museum of Art, and the author of several papers and articles about reverse painting, including one in the Journal of Glass Studies.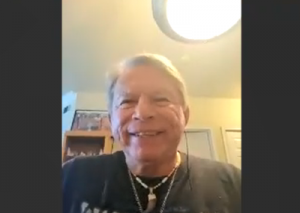 Darrell Evans, two-time All-Star, a home run champion and World Series champion with the Detroit Tigers!
Go Fact Yourself was devised and is produced by Jim Newman and J. Keith van Straaten, in collaboration with Maximum Fun.
Theme Song by Jonathan Green.
Maximum Fun's Senior Producer is Laura Swisher.
Associate Producer and Editor is Julian Burrell.
Continuing to be vigilant about COVID by YOU!
Guests
Nancy Cartwright
Al Jean
Darrell Evans
Dr. Karli Wurzelbacher
About the show
Twice a month, host J. Keith van Straaten and co-host Helen Hong quiz the smartest celebrities they know to find out why they love what they love! Recorded before a live audience in downtown Los Angeles, this game show features comedians, actors, and musicians answering arcane questions on topics they claim to be experts in. But don't worry; if they slip up, there are real experts on hand to give us the facts!
If you're in the Los Angeles area and would like to be in the audience for a podcast taping, get your free ticket at http://www.gofactyourpod.com!
Get in touch with the show
How to listen
Stream or download episodes directly from our website, or listen via your favorite podcatcher!
Liked Ep. 104: Nancy Cartwright & Al Jean? Listen to these next...