Episode notes
Sit your booty on the floor or in a chair for a brand new episode of Go Fact Yourself! In honor of #MaxFunDrive, we're joined by two hosts from the Maximum Fun Network!
If you'd like to support this show for as little as $5 a month and earn great gifts in the process, go to Maximumfun.org/join.
John Hodgman is the namesake of the "Judge John Hodgman" podcast. On the show, he plays the role of a judge who hears litigants' disputes and decides who's right and who's wrong. John will tell us about what it's like being a fake judge on the internet and about his role on the animated FXX series "Dicktown."
Danielle Radford is one of the hosts on MaxFun's pro wrestling podcast "Tights and Fights." Professional wrestling doesn't have the best reputation for… much of anything really. But Danielle and her fellow hosts have tried to create a space for everyone who's ever loved the art form, but rarely felt like it loved them back. Plus: find out about Danielle's life as a paralegal!
Our guests will go deep with trivia on comics, kids and comedy.
What's the Difference: Ice Ice Baby!
What's the difference between icing and frosting?
What's the difference between a baby and an infant?
Areas of Expertise:
John: Cryptozoology, The Legion of Super-Heroes comic series, and Maine.
Danielle: Early 1990s Nickelodeon sitcoms and sketch shows, the video game Mortal Kombat, and Seattle.
Appearing in this episode: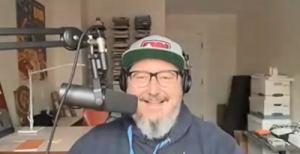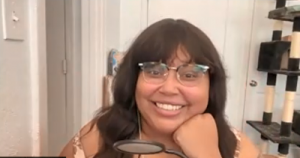 With guest experts: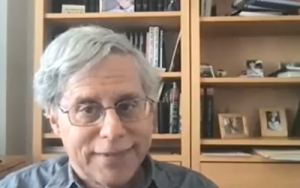 Paul Levitz, Eisner and Inkpot Award-winning writer and editor, who was president of DC Comics and wrote The Legion of Super-Heroes for over a decade.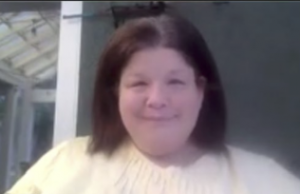 Lori Beth Denberg, actor, comedian, wedding officiant, and podcaster… who was an original cast member on the Nickelodeon sketch show "All That!"
Go Fact Yourself was devised and is produced by Jim Newman and J. Keith van Straaten, in collaboration with Maximum Fun.
Theme Song by Jonathan Green.
Maximum Fun's Senior Producer is Laura Swisher.
Associate Producer and Editor is Julian Burrell.
Supporting MaxFunDrive by YOU!
Guests
John Hodgman
Danielle Radford
Paul Levitz
Lori Beth Denberg
About the show
Twice a month, host J. Keith van Straaten and co-host Helen Hong quiz the smartest celebrities they know to find out why they love what they love! Recorded before a live audience in downtown Los Angeles, this game show features comedians, actors, and musicians answering arcane questions on topics they claim to be experts in. But don't worry; if they slip up, there are real experts on hand to give us the facts!
If you're in the Los Angeles area and would like to be in the audience for a podcast taping, get your free ticket at http://www.gofactyourpod.com!
Get in touch with the show
How to listen
Stream or download episodes directly from our website, or listen via your favorite podcatcher!
Liked Ep. 102: John Hodgman & Danielle Radford? Listen to these next...