Episode notes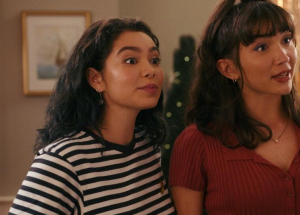 Even if you don't know her name or face, you know her voice — at 16, Auli'i Cravalho was the voice of Moana (and like Moana, she was a 16 year old Hawai'ian with a lot to carry). Now she's starring in live-action projects like Hulu's new queer high school rom-com, CRUSH, in which she plays the hardworking and mysterious A.J. But before all of that, Auli'i saw herself in another mold-breaking Disney princess, Fa Mulan.
We're so excited to bring you this very special episode just in time for our first ever MaxFunDrive! You can support Jordan, this show, and the creator-owned podcasting mission of  Maximum Fun by going to maximumfun.org/join and supporting at any level. Thank you for being a listener — please spread the good news of Feeling Seen and MaxFun!
***
With Jordan Crucchiola and Auli'i Cravalho
About the show
On Feeling Seen, writer and general enthusiast Jordan Crucchiola invites filmmakers, writers, comedians, and artists to discuss the movie characters that made them "feel seen." It's about that instant when a person connects to a piece of art so deeply that they see themselves reflected in it. Every week Jordan gabs it up with a guest about those magical moments when they were watching a film and realized, "That's me!" It's an informative, funny, and comforting show about our intimate relationship with movies, the impact they have on our lives, and how they influence our art.
Get in touch with the show
Liked Auli'i Cravalho on 'Mulan'? Listen to these next...