Episode notes
This week, Tre'vell and Jarrett are addressing some of your #FANTIFam Mail. 
We'll delve a bit deeper into some of our most recent FANTI topics and answer some of your questions (and concerns) we've received from you via email, Twitter and our IG DMs. 
DIS/Honorable Mentions
This week, we give an honorable mention to Jackée Harry who carried the entire cast of Sister Sister on her back like a mink stole.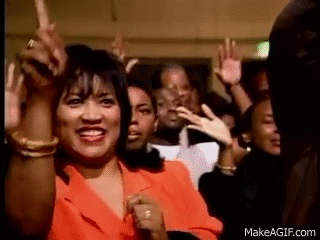 A dishonorable mention for Jessica Krug aka Jessica La Bamba for playing in Black folk's faces to the point of pretending to be Afro-Latinx. Stahp it. 
Another dishonorable mention for gender reveal parties and the destruction that they create. 
An honorable mention for the cast of this week's Zoom Where it Happens featuring Sanaa Lathan, Tracee Ellis Ross, Regina King, Alfree Woodard, Lena Waithe and Jesse Williams and directed by Gina Prince-Bythewood. 
Lastly, oxtails. Just because. 
Show Notes
#BlackLivesMatter
#JusticeforBreonnaTaylor
#BlackTransLivesMatter
Go ahead and @ us
Email: FANTI@maximumfun.org
@rayzon (Tre'Vell)
@Swish (Producer Laura Swisher)
FANTI is produced and distributed by MaximumFun.org
Laura Swisher is the senior producer.
About the show
Sometimes the people, places, and things we love don't love us back. We're fans, but we also have some ANTI- feelings toward them. Every week on FANTI, journalists Tre'vell Anderson and jarrett hill bring their pop culture and political expertise to things we must stan and stand up against. FANTI is a place where nuance reigns supreme with energetic, complicated, and sometimes difficult conversations that bring deep knowledge and thoughtful perspective to the things we love and rage about, from the White House to the Real House(wives).
Get in touch with the show
How to listen
Stream or download episodes directly from our website, or listen via your favorite podcatcher!
Liked "What Was Said!?" (FANTI FamMail)? Listen to these next...