Episode notes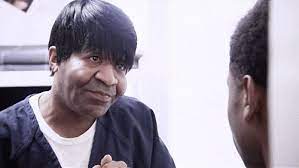 This week, hosts Jarrett Hill and Tre'vell Anderson dig into a few of your letters, emails and DMs for another Listener Feedback episode!
DIS/Honorable Mentions
This week, Jarrett has an honorable mention for CeCe Winans and her new album but maybe not for that time she was singing for the Tromps. 
Tre'vell has a mention for Ellen's show ending. Shout out to the wonderful staff over there! 
Jarrett has a dishonorable mention for the US government and its role both currently and historically in the incredibly disturbing events happening in Israel. Tre'vell has an honorable mention for NYC PRIDE Parade and their banning of the NYPD. They also have an honorable mention for the Proud Family reboot and "the jury is still out" on a few of the casting choices. 
Lastly, we have an honorable mention for Jarrett's niece Yaya who is graduating!!!
A special thanks to all of our new and upgrading memberships as well as those who boosted their membership or gifted a membership. We could not do the show without the support of our members!
Pin Sale!
This is the LAST year for a while that we'll be doing pins for MaxFunDrive. AND the fifth year that we'll be selling pins and donating all proceeds to charity!
The proceeds from this year's pin sale will go towards EveryoneOn to help low-income folks gain access to affordable computers, internet services, and digital literacy programs.
The sale will run until May 28!
Folks at the $10 monthly level and above will have access to all of the pins from the Drive, and a special 2021 MaxFunDrive pin that ALL members can purchase.
Go to maximumfun.org/pinsale for more info.
Email: FANTI@maximumfun.org
@rayzon (Tre'Vell)
@Swish (Producer Laura Swisher)
FANTI is produced and distributed by MaximumFun.org
Laura Swisher is the senior producer.
Jordan Kauwling is the associate producer.
About the show
Sometimes the people, places, and things we love don't love us back. We're fans, but we also have some ANTI- feelings toward them. Every week on FANTI, journalists Tre'vell Anderson and Jarrett Hill bring their pop culture and political expertise to things we must stan and stand up against. FANTI is a place where nuance reigns supreme with energetic, complicated, and sometimes difficult conversations that bring deep knowledge and thoughtful perspective to the things we love and rage about, from the White House to the Real House(wives).
Get in touch with the show
How to listen
Stream or download episodes directly from our website, or listen via your favorite podcatcher!
Liked What Was Also Said?! (Listener Feedback)? Listen to these next...