Episode notes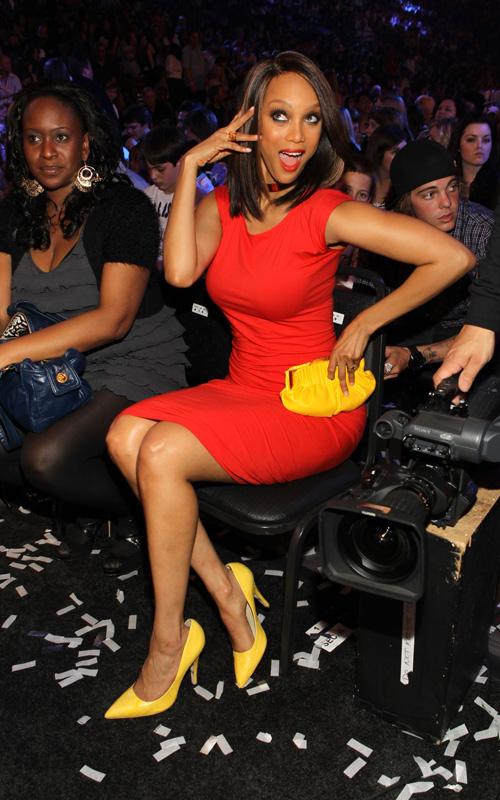 This week, Tre'Vell and Jarrett dissect the good, the (newly?) bad and the never ugly of supermodel,  mogul and reality TV personality Tyra Banks and her media empire. 
If you've been spending time on Twitter in the past two weeks chances are you've come across various tweets about America's Next Top Model creator and host Tyra Banks. Clips from past episodes of both her wildly popular reality competition and her, admittedly, pretty kooky daytime talk show have resurfaced and under the lense of a 2020 microscope… yikes.
Been seeing the posts about the insensitivity of some past ANTM moments and I agree with you. Looking back, those were some really off choices. Appreciate your honest feedback and am sending so much love and virtual hugs. ❤️

— Tyra Banks (@tyrabanks) May 9, 2020
But first we spill the tea and Pass the Popcorn while we talk about the mid-season finale of HBO's Insecure. Are you Team Issa or Team Molly?
Episode Notes:
DIS/Honorable Mentions 
This week, Jarrett starts things off with an honorable mention to Mindy Kaling for her new Netflix series Never Have I Ever. The show, created and loosely based on Kaling's life, is a sharp teen dramedy that centers on a first-generation Indian American teen. Well done! 
Jarrett would also like to give an honorable mention to Michael R. Jackson for his  Pulitzer Prize win, making him the first Black man to win this honor for musical theatre work. His off-Broadway queer musical A Strange Loop is outstanding. 
A dishonerabe mention to Senate Majority Leader Mitch McConnel for having the audacity to poke his face out of his turtle shell and pop-off about President Barack Obama.
Tre'Vell would love for us to give singer and farmer Kelis her flowers ta-dae for her new Netflix show Cooked With Cannabis. It's more than just a show about all of the delicious concoctions you can create using weed and Kelis is as charming as ever on it. 
Also, shout out to the first-time authors and all those taking a chance on themselves as writers. We see you!
A special tip of the caftan to André Leon Talley for his new memoir The Chiffon Trenches. You can pre-order it here. 
Go ahead and @ us
Email: FANTI@maximumfun.org
@rayzon (Tre'Vell)
@Swish (Producer Laura Swisher)
FANTI is produced and distributed by MaximumFun.org
Laura Swisher is the senior producer.
About the show
Sometimes the people, places, and things we love don't love us back. We're fans, but we also have some ANTI- feelings toward them. Every week on FANTI, journalists Tre'vell Anderson and jarrett hill bring their pop culture and political expertise to things we must stan and stand up against. FANTI is a place where nuance reigns supreme with energetic, complicated, and sometimes difficult conversations that bring deep knowledge and thoughtful perspective to the things we love and rage about, from the White House to the Real House(wives).
Get in touch with the show
How to listen
Stream or download episodes directly from our website, or listen via your favorite podcatcher!
Liked Tyra, We Were All Rooting for You!? Listen to these next...