Episode notes
This week, Tre'Vell and Jarrett examine how body image impacts us as a society and on a personal level.
What does it mean to be "fit?"  
We'll take a look back at the history of fatness throughout the ages and how it has changed over the years. 
We're joined by body-positive "fit-fluencers" Kevin Carnell and Jessica Jade Rihal who talk to us about  reclaiming the term "fat," what body positivity looks like in their personal lives and how body-shaming and fat erasure cause damage both inside and out.  
Episode Notes:
Click here to demand justice for Ahmaud Arbery who was senselessly gunned down this year and to support his family. 
DIS/Honorable Mentions 
This week, Jarrett starts things off with an honorable mention to friend of the show Donovan X Ramsey – whose new book "When Crack is King," hits bookstores soon. He's also serving up an honorable mention to former MTV VJ Kurt Loder who turns 75 this week and to the one and only Tyra Banks who continues to give it to us every ball with her hilarious (and often problematic) vintage America's Next Top Model content that is currently making the rounds on Twitter.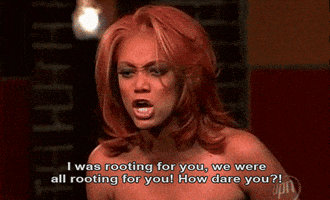 Jarrett would also like to give an honorable mention to all of you who reached out this past week and to all of you who expressed you've been going through some things these past few weeks. We feel you. 
Tre'Vell would like to extend a peach and an honorable mention to the hardest working woman in reality television— Real Housewives of Atlanta cast member Kandi Burruss. Check out Kandi and the other RHOA castmates this Sunday on Bravo for their first-ever virtual reunion episode. There's sure to be some digital wig-shifting and tons of shade thrown!
Also, shout out to the freelancers out there making it do what it do despite our current pandemic. We see you!
And lastly, shout out to all of the 2020 Pulitzer Prize winners this week, especially the ancestor Ida B. Wells for winning a posthumous honor.  
Go ahead and @ us
Email: FANTI@maximumfun.org
@rayzon (Tre'Vell)
@Swish (Producer Laura Swisher)
FANTI is produced and distributed by MaximumFun.org
Laura Swisher is the senior producer.
Guests
Kevin Carnell
Jessica Rihal
About the show
Sometimes the people, places, and things we love don't love us back. We're fans, but we also have some ANTI- feelings toward them. Every week on FANTI, journalists Tre'vell Anderson and jarrett hill bring their pop culture and political expertise to things we must stan and stand up against. FANTI is a place where nuance reigns supreme with energetic, complicated, and sometimes difficult conversations that bring deep knowledge and thoughtful perspective to the things we love and rage about, from the White House to the Real House(wives).
Get in touch with the show
How to listen
Stream or download episodes directly from our website, or listen via your favorite podcatcher!
Liked Baby Got Back Fat (ft. Jessica Rihal and Kevin Carnell)? Listen to these next...