Episode notes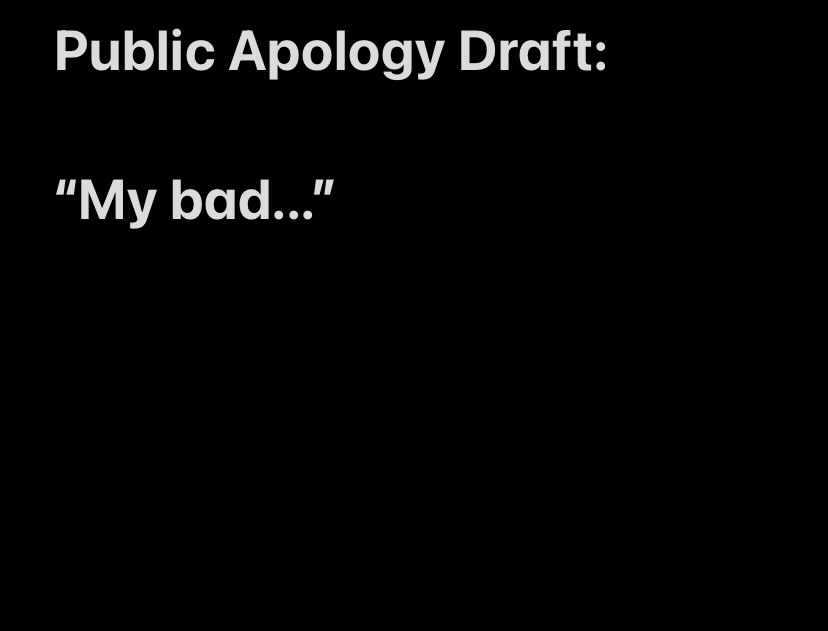 This week, hosts Jarrett Hill and Tre'vell Anderson are talking about public apologies. Who did it right? Who dropped the ball? And who maybe deserves a second chance to make things right? Are public apologies necessary or should the parties involved settle things outside of the phone memo app.
But first…
Pass the Popcorn
Tre'vell and Jarrett discuss Lil Nas X and his new video Montero (Call Me By Your Name.) 
DIS/Honorable Mentions
This week, Jarrett has a dishonorable mention for the cable news networks who continue to broadcast the video of George Floyd's death. He also has a dishonorable mention for Georgia lawmakers and their recently passed voter suppression laws. He also has an honorable mention for Procter & Gamble's Widen the Screen campaign. 
Tre'vell has an honorable mention for 100 Boyfriends by Brontez Purnell. You can pick it up here. 
Email: FANTI@maximumfun.org
@rayzon (Tre'Vell)
@Swish (Producer Laura Swisher)
FANTI is produced and distributed by MaximumFun.org
Laura Swisher is the senior producer.
Jordan Kauwling is the associate producer.
About the show
Sometimes the people, places, and things we love don't love us back. We're fans, but we also have some ANTI- feelings toward them. Every week on FANTI, journalists Tre'vell Anderson and jarrett hill bring their pop culture and political expertise to things we must stan and stand up against. FANTI is a place where nuance reigns supreme with energetic, complicated, and sometimes difficult conversations that bring deep knowledge and thoughtful perspective to the things we love and rage about, from the White House to the Real House(wives).
Get in touch with the show
How to listen
Stream or download episodes directly from our website, or listen via your favorite podcatcher!
Liked This is My Sorry for 2004? Listen to these next...