Episode notes
This week, Jarrett Hill and Tre'vell Anderson discuss the appeal for Democrats and other groups to find common ground with Trump voters and others on the right.
The holidays are upon us and with that comes family dinners, Zoom gatherings (hello, 2020!) and a spirit of community across the nation. While the nation grapples with a volatile election year within an already volatile four years of civil unrest, some have advocated for folks to find a path toward healing, a chance to put down our differences and look toward a new beginning as a healed nation. 
But will doing so cause more harm than good for those who have been the target of subjugation? Should it fall to those groups to extend the olive branch?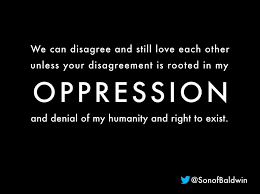 FANTI hosts Jarrett Hill and Tre'vell Anderson get into the complex and complicado of reconciliation and who should be doing the work.  
But first…
Pass the Popcorn
Tre'vell and Jarrett chat about People's 2020 Sexiest Man Alive list and they have…opinions. 
DIS/Honorable Mentions
This week, Jarrett has an honorable mention for the phenomenally produced The Fresh Prince of Bel – Air reunion and specifically "OG Aunt Viv" Ms. Janet Hubert! If you missed it you can check it out here. He's also shouting out Barack Obama's new book and Grammy-nominated artist Mykal Kilgore. 
Speaking of Grammys. Tre'vell has an honorable mention for Meghan Thee Stallion whose new album is…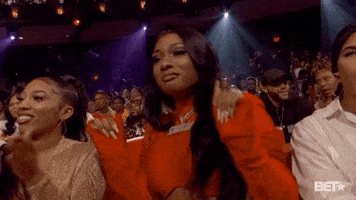 Lastly, an honorable mention for the word "ashy." IYKYK. 
Read Jarrett's full article in Revolt here. 
Go ahead and @ us
Email: FANTI@maximumfun.org
@rayzon (Tre'Vell)
@Swish (Producer Laura Swisher)
FANTI is produced and distributed by MaximumFun.org
Laura Swisher is the senior producer.
Jordan Kauwling is the associate producer.
About the show
Sometimes the people, places, and things we love don't love us back. We're fans, but we also have some ANTI- feelings toward them. Every week on FANTI, journalists Tre'vell Anderson and jarrett hill bring their pop culture and political expertise to things we must stan and stand up against. FANTI is a place where nuance reigns supreme with energetic, complicated, and sometimes difficult conversations that bring deep knowledge and thoughtful perspective to the things we love and rage about, from the White House to the Real House(wives).
Get in touch with the show
How to listen
Stream or download episodes directly from our website, or listen via your favorite podcatcher!
Liked Should We Break Bread Or Break Our Silence?? Listen to these next...