Episode notes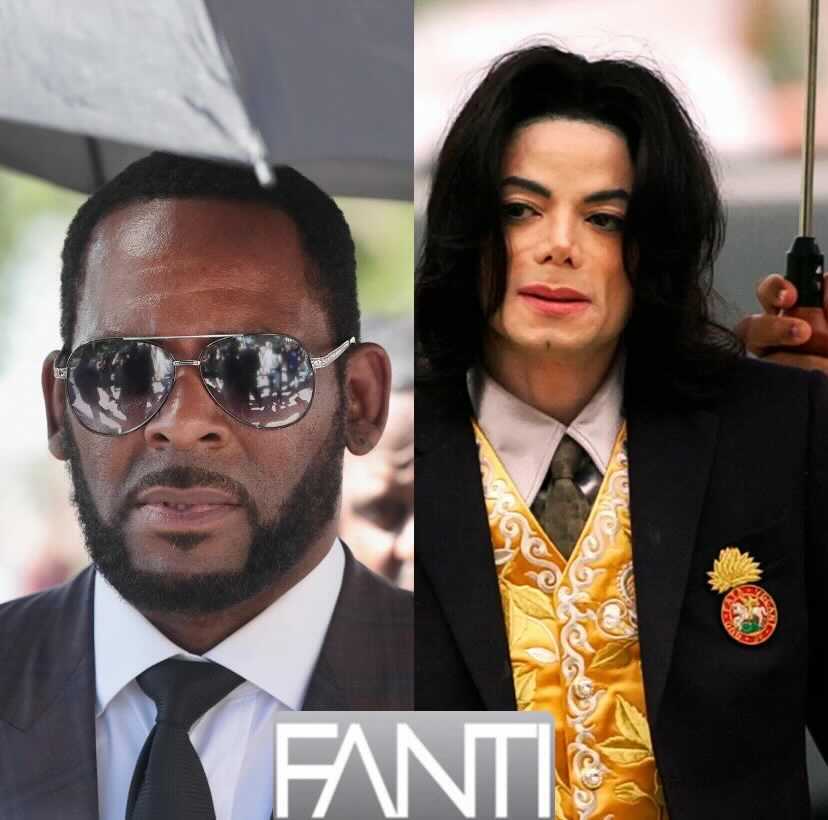 Disclaimer: This episode contains a frank discussion about the careers of Michael Jackson and Robert Kelly. While we do make mention of allegations of sexual assault and abuse, that is not the crux of this episode. However, if that's something you'd rather not listen to, we get it. Feel free to skip this episode and revisit your favorite from our catalog here. 
This week, Jarrett Hill and Tre'vell Anderson finally tackle a topic the #FANTIfam has been requesting for months: How do we engage (and should we engage?) with the music catalogues of Michael Jackson and R. Kelly. 
Unless you've truly been living under a rock we don't need to catch you up to speed on the careers of either. We are also going to assume you don't need a refresher on any of the allegations that surround the legacies of either artist. 
Is it okay to listen to the music R. Kelly wrote for other artists while removing his entire discography from the Spotify playlist? Should we refrain from moonwalking at events? Where does one draw the line when people who have been accused of the unforgivable leave behind such a rich musical imprint?
But first…
Have you heard the good news? 
Pass the Popcorn
 Tre'vell and Jarrett want to know when the time is right to twerk on the brunch furniture? 
DIS/Honorable Mentions
This week, Jarrett has an honorable mention for journalist Shane Bauer's piece in the New Yorker about the Vallejo Police Department. Read it here. 
Tre'vell would like to give an honorable mention to Shondaland's Dance Dreams: Hot Chocolate Nutcracker. You can watch it on Netflix. They also have an honorable mention for the new book Black Futures which you can pick up here. Shout out to Kimberly Drew and Jenna Wortham! 
Lastly, an honorable mention for The Dionne Warwick who has recently been cutting up on the socials. We love to see it!
I have already seen what I needed to see. 🥴 https://t.co/O7pTf1I0Fe

— Dionne Warwick (@_DionneWarwick) November 30, 2020
Go ahead and @ us
Email: FANTI@maximumfun.org
@rayzon (Tre'Vell)
@Swish (Producer Laura Swisher)
FANTI is produced and distributed by MaximumFun.org
Laura Swisher is the senior producer.
Jordan Kauwling is the associate producer.
About the show
Sometimes the people, places, and things we love don't love us back. We're fans, but we also have some ANTI- feelings toward them. Every week on FANTI, journalists Tre'vell Anderson and jarrett hill bring their pop culture and political expertise to things we must stan and stand up against. FANTI is a place where nuance reigns supreme with energetic, complicated, and sometimes difficult conversations that bring deep knowledge and thoughtful perspective to the things we love and rage about, from the White House to the Real House(wives).
Get in touch with the show
How to listen
Stream or download episodes directly from our website, or listen via your favorite podcatcher!
Liked The Michael Jackson—R. Kelly Episode? Listen to these next...