Episode notes
Episode Summary:  
Black parents don't play when it comes to respecting elders–whether they deserve it or not–and this can be problematic. That's why Tre'vell and Jarrett get personal about the good, the bad, and the trauma of respecting elders. They get into the differences between white and Black parenting, how slavery factors into ideas of respect, and how "respecting your elders" still shows up in their professional and personal relationships as grown ass adults.
Episode Notes:
Jarrett mentions Greenleaf, which is an Oprah Winfrey Network show that also streams on Netflix. The clip comparing White vs. Black Kids is from a YouTube video.  
A Tough Question
Jarrett asked Tre'vell, "Do you wanna be accountability partners?" when they set out on their umpteenth fitness journey, which sparked this conversation that seeks to define good accountability partnerships.
Black History is Happening Every Day!
Lee Elder, the first African-American golfer to play in the Masters tournament, died over Thanksgiving weekend in Escondido, California at the age of 87, the New York Times reported. 
DIS/Honorable Mentions 
DM: Tony Humphrey, a 16-year-old baseball player, was the target of a racist coach at Iona Preparatory School in New York, Black Enterprise reported. 
HM: Brandon Kyle Goodman (they/he) is a queer, nonbinary Black Actor and Writer whose pilot got picked up to lead the spinoff of "Big Mouth." The spinoff is titled "Human Resources," New York Times reported. 
HM: The New York Times did a great Tuesday Daily on the Omnicron variant. Listen here. 
HM: Claude Kelly and Chuck Harmony make up the band Louis York. Check out their album, American Griots.
HM: Bilal Baig and Fab Filippo created HBO Max's "Sort Of," which stars Baig as Sabi Mehboob, a non-binary millennial trying to balance his multiple jobs and his Pakistani immigrant parents with finding himself. 
HM: LA's Black on the Block is a monthly pop-up for Black-owned businesses. Follow them on IG: @blackxtheblock. 
Our Sponsors This Week
Raycon
Get 15% off sitewide with code HOLIDAY at Rayconglobal.com/FANTI. 
Uncommon Goods
To get 15% off your next gift, go to UNCOMMONGOODS.com/FANTI
Go ahead and @ us
Email: FANTI@maximumfun.org
IG
@rayzon (Tre'Vell)
Twitter
@Swish (Senior Producer Laura Swisher)
@Rainewheat (Producer Lorraine Wheat)
FANTI is produced and distributed by MaximumFun.org
Laura Swisher is senior producer and Lorraine Wheat is producer. 
Episode Contributors: Jarrett Hill, Laura Swisher, Tre'Vell Anderson, Lorraine Wheat
Music: Cor.ece
Graphics: Ashley Nguyen
In this episode...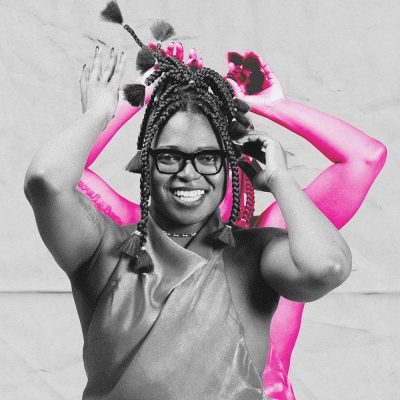 Host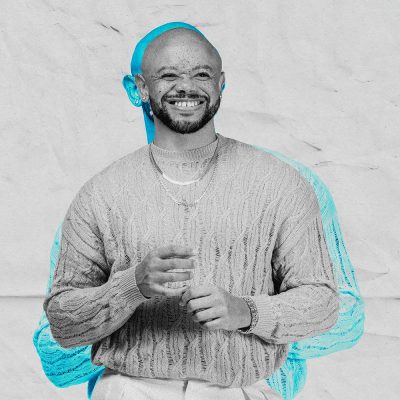 Host
About the show
Sometimes the people, places, and things we love don't love us back. We're fans, but we also have some ANTI- feelings toward them. Every week on FANTI, journalists Tre'vell Anderson and jarrett hill bring their pop culture and political expertise to things we must stan and stand up against. FANTI is a place where nuance reigns supreme with energetic, complicated, and sometimes difficult conversations that bring deep knowledge and thoughtful perspective to the things we love and rage about, from the White House to the Real House(wives).
Get in touch with the show
How to listen
Stream or download episodes directly from our website, or listen via your favorite podcatcher!
Liked Respect Your Elders? Listen to these next...