Episode notes
This week, Tre'vell and Jarrett are talking about hip hop mogul Curtis Jackson, better-known as 50 Cent. 
The rapper turned actor, producer and sometimes internet troll has been in the news cycle recently due to a string of comments he made while visiting Lil Wayne's radio show where he labeled Black women as bitter and angry while ridiculing them for failing to be exotic.
We'll discuss the misogynoir, toxic masculinity and just straight-up immaturity behind some of the rapper's worst public moments and discuss what it is about 50 Cent that made audiences love him in the first place!
But first…
A Tough Question
If you're following Jarrett and Tre'vell on the medias social, chances are you saw Jarrett's tweet about our current state of affairs.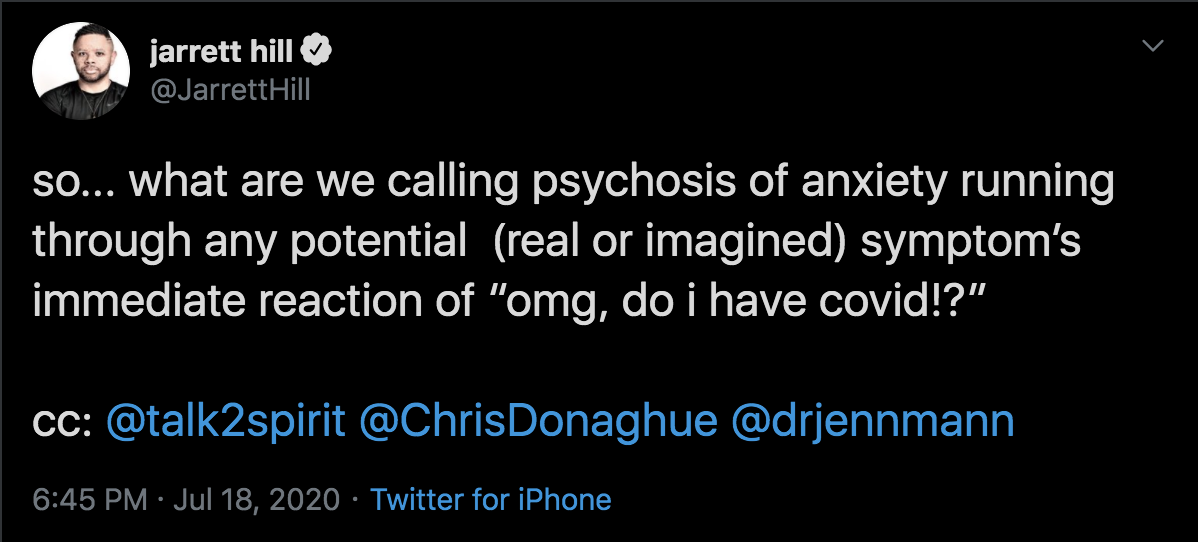 This week, we want to know how you're coping during COVID-19 and how you strike a balance between being cautious and living your life.  
DIS/Honorable Mentions 
This week, Tre'vell has an honorable mention cooking for the Queens Chloe and Halle and their latest album Ungodly Hour. These young sisters did what needed to be done and have all of the range.  
Jarrett has an honorable mention for MSNBC's Joy Reid whose new show The Reidout premiered this week.
An honorable mention to playwright and show-runner Katori Hall who joins Bullseye with Jesse Thorn guest host Tre'vell Anderson on NPR this Friday to talk about her new show P-Valley. Both Tre'vell and Jarrett took over the Bullseye desk this week. You can catch Jarrett's interview with Da 5 Bloods' Norm Lewis here. You can stream P-Valley here. 
An honorable mention for Jarrett, from Jarrett for the anniversary of him breaking the Melania Trump speech plagiarism story. 
Lastly, a special mention goes out to friend to the show India Arie who helped get us together about something we mentioned on last week's show. We've never been so pleased to be dragged!
#BlackLivesMatter
#JusticeforBreonnaTaylor
#BlackTransLivesMatter
Go ahead and @ us
Email: FANTI@maximumfun.org
@rayzon (Tre'Vell)
@Swish (Producer Laura Swisher)
FANTI is produced and distributed by MaximumFun.org
Laura Swisher is the senior producer.
About the show
Sometimes the people, places, and things we love don't love us back. We're fans, but we also have some ANTI- feelings toward them. Every week on FANTI, journalists Tre'vell Anderson and jarrett hill bring their pop culture and political expertise to things we must stan and stand up against. FANTI is a place where nuance reigns supreme with energetic, complicated, and sometimes difficult conversations that bring deep knowledge and thoughtful perspective to the things we love and rage about, from the White House to the Real House(wives).
Get in touch with the show
How to listen
Stream or download episodes directly from our website, or listen via your favorite podcatcher!
Liked Our Two Cents on 50? Listen to these next...