Episode notes
This week, Tre'vell and Jarrett are joined by Seth Brundle and Dr. Charles HF Davis for an honest and open discussion about the myriad of ways cishet Black men are failing the Black community. 
This should go without saying but let's just say it: 
We LOVE Black men. 
We love the resilience, the vulnerability, the joy in spite of a country that seeks to harm, the righteous anger, the creativity and all of the good-good that goes along with being a Black man in America and beyond!
But…
There's some fuckbois in this house. 
We dig deeper into the recent story of hip hop star Megan Thee Stallion and Tory Lanez and why the latter thought pulling a gun on the former was anything other than the absolute worst idea on the planet. 
Plus, we'll talk about the various ways Black men can show up for each other and their communities without falling victim to toxic masculinity.
But first…
A Tough Question:
This week, Jarrett seeks advice from Tre'vell on the screening process Black folks should implement to screen out potential White love interests who aren't as "down for the cause" as they should be. 
 DIS/Honorable Mentions
This week, we give an honorable mention to Mike Hill who has a new book out and Jamie Harrison who could potentially unseat Lady G in the Senate. Click here if you're interested in making a donation to Harrison's campaign.
We've also got some honorable mentions for the team over at the Los Angeles Times who handled the Chicano Moratorium retrospective and Black game show contestants.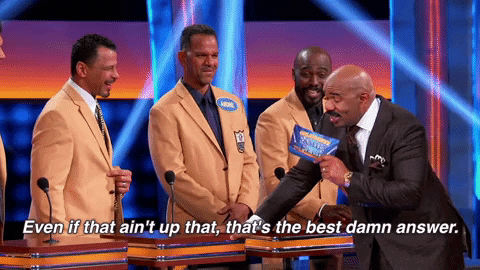 DISHONORABLE mentions go out to The Whitney Museum which recently "acquired" works from Black and Black queer and trans artists via print sales for the movement. In addition to the art they also had a bunch of audacity. 
Lastly, a dishonorable mention to the police involved in the shooting of Jacob Blake. 
Black Lives Matter…kind of weird that we keep having to say this. 
Show Notes
Keep up to date on this week's guests here and here. 
Catch Jarrett and April Ryan's conversation about Madame Be Best and her lil speech here. 
#BlackLivesMatter
#JusticeforBreonnaTaylor
#BlackTransLivesMatter
Go ahead and @ us
Email: FANTI@maximumfun.org
@rayzon (Tre'Vell)
@Swish (Producer Laura Swisher)
FANTI is produced and distributed by MaximumFun.org
Laura Swisher is the senior producer.
About the show
Sometimes the people, places, and things we love don't love us back. We're fans, but we also have some ANTI- feelings toward them. Every week on FANTI, journalists Tre'vell Anderson and jarrett hill bring their pop culture and political expertise to things we must stan and stand up against. FANTI is a place where nuance reigns supreme with energetic, complicated, and sometimes difficult conversations that bring deep knowledge and thoughtful perspective to the things we love and rage about, from the White House to the Real House(wives).
Get in touch with the show
How to listen
Stream or download episodes directly from our website, or listen via your favorite podcatcher!
Liked My Brother's Keeper, or Nah (ft. Seth Brundle and Dr. Charles HF Davis)? Listen to these next...