Episode notes
Well here we are again, as promised, back with part 2 of our chat with Hannah and Marcelle. Early on in the Comfort Creatures process we carried out a very scientific, international study of two women under 40 and realized that people who love their pets are 100 times more likely to be fantasy nerds who want to talk about fictional, fantastical animals too. The results were so conclusive that we sourced two experts and this week dive deep on dragons, familiars and shape shifters. Because all creatures bring comfort!
Send us YOUR pet stories (Ready, Pet, Go!) at comfortcreatures@maximumfun.org and don't forget to rate, review, and subscribe! Plus, follow us on social media: @Ccreaturespod on Twitter and @comfortcreaturespodcast on Instagram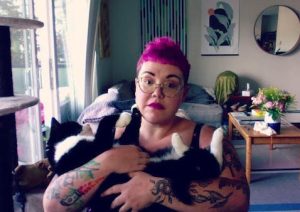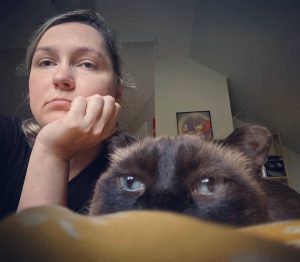 In this episode...
Guests
Hannah McGregor
Marcelle Kosman
About the show
Comfort Creatures is a show for people who prefer their friends to have paws instead of hands! Every week, Alexis and Ella talk to guests about their pets or creatures that give them comfort, discuss their favorite fictional critters, learn about pets in history, and discover differences between pet ownership across the pond. Whether you have a giant sloth, two siamese skinks, or just know way too much about unicorns, every animal friend is welcome on Comfort Creatures!
Get in touch with the show
How to listen
Stream or download episodes directly from our website, or listen via your favorite podcatcher!
Liked Hannah McGregor and Marcelle Kosman – Part 2? Listen to these next...