Episode notes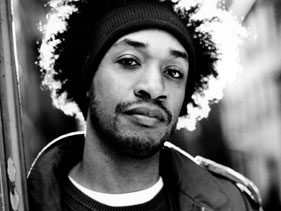 We continue our journey into The Sound of Young America's vast audio archive with this program from The Sound of Young America Classics.
On this week's show Revenge of the Nerds, Jesse's girlfriend (now fiancée) Theresa, has her TSOYA hosting debut. Hip-hop producer Prince Paul and cartoonist and humorist Maria Schneider are this week's guests.
Hip-hop and comedy producer Prince Paul has produced for the likes of 3rd Bass, De La Soul and Chris Rock. Originally a member of Stetsasonic, Prince Paul has also shown his musical talents as a member of Gravediggaz and Handsome Boy Modeling School.
Cartoonist Maria Schneider (not to be confused with the actress of the same name) is best known for her work with The Onion. She is the creator of comic strip Pathetic Geek Stories illustrating, in a highly entertaining fashion, childhood stories of pain and humiliation sent in by her readers.
Please share your thoughts on the show in the comments section!
Download This Week's Show
Subscribe to TSOYA Classic in iTunes
Please Donate to Support the Show
About the show
Bullseye is a celebration of the best of arts and culture in public radio form. Host Jesse Thorn sifts the wheat from the chaff to bring you in-depth interviews with the most revered and revolutionary minds in our culture.
Bullseye has been featured in Time, The New York Times, GQ and McSweeney's, which called it "the kind of show people listen to in a more perfect world." Since April 2013, the show has been distributed by NPR.
If you would like to pitch a guest for Bullseye, please CLICK HERE. You can also follow Bullseye on Twitter, YouTube, and Facebook. For more about Bullseye and to see a list of stations that carry it, please click here.
How to listen
Stream or download episodes directly from our website, or listen via your favorite podcatcher!