Episode notes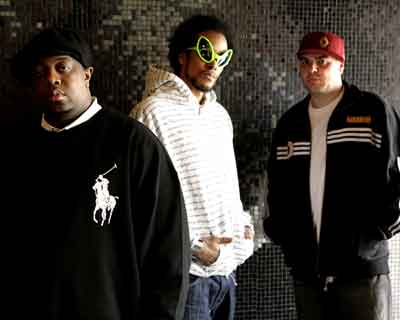 For the past 15 years, underground hip-hop trio The Lifesavas have blended smartly intricate rhymes with socially-conscious and self-aware lyrics. Hailing out of Portland, Oregon, The Lifesavas worked with many top names in the underground scene before finally releasing their first LP, Spirit in Stone, in 2003. Their new album is Gutterfly: The Original Soundtrack. Released in April of this year, the ambitious full-length is imagined as the soundtrack to a (non-existent) blaxploitation film.

Please share your thoughts on the show on our forum!
Download This Week's Show
Subscribe in iTunes
Review the show in iTunes
Please Donate to Support the Show


Embed this interview in your page with this code:
Listen to To Bonus Audio (Not Aired on Radio)

Our interstitial music is provided by Dan Wally
You might also enjoy these past programs:
Sa-Ra Creative Partners
Rhymefest
Peedi Crakk
Killer Mike
The Sound of Young America is supported in part by Project Breakout and the comedy competition at comedy.projectbreakout.com.
About the show
Bullseye is a celebration of the best of arts and culture in public radio form. Host Jesse Thorn sifts the wheat from the chaff to bring you in-depth interviews with the most revered and revolutionary minds in our culture.
Bullseye has been featured in Time, The New York Times, GQ and McSweeney's, which called it "the kind of show people listen to in a more perfect world." Since April 2013, the show has been distributed by NPR.
If you would like to pitch a guest for Bullseye, please CLICK HERE. You can also follow Bullseye on Twitter, YouTube, and Facebook. For more about Bullseye and to see a list of stations that carry it, please click here.
How to listen
Stream or download episodes directly from our website, or listen via your favorite podcatcher!