Episode notes
This week on The Sound of Young America, a visit with one old pal and one new pal from Found Magazine.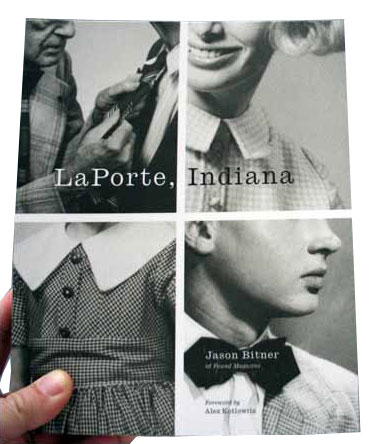 First we talk with Found co-editor Jason Bitner. Jason is the editor-cum-curator of the book "LaPorte, Indiana." The book is mesmerizing — a compendium of portraits found in the back room of a diner in the eponymous town. Some are hilarious, some touching, all amazing. We talk with Jason about how he found and chose the photos in this remarkable book.
Davy Rothbart is the editor ("Point Guard") of the magazine. He talks about travelling the country on the Found tour bus, and shares a bunch of great finds. One is from a few small kids, who've started an adventure club. Another is a partnership agreement between some investors in a cafe — which includes a clause dealing with metal hands.
Incidental Music by DJW
Subscribe in iTunes
Donate to the Show
About the show
Bullseye is a celebration of the best of arts and culture in public radio form. Host Jesse Thorn sifts the wheat from the chaff to bring you in-depth interviews with the most revered and revolutionary minds in our culture.
Bullseye has been featured in Time, The New York Times, GQ and McSweeney's, which called it "the kind of show people listen to in a more perfect world." Since April 2013, the show has been distributed by NPR.
If you would like to pitch a guest for Bullseye, please CLICK HERE. You can also follow Bullseye on Twitter, YouTube, and Facebook. For more about Bullseye and to see a list of stations that carry it, please click here.
Get in touch with the show
How to listen
Stream or download episodes directly from our website, or listen via your favorite podcatcher!