Episode notes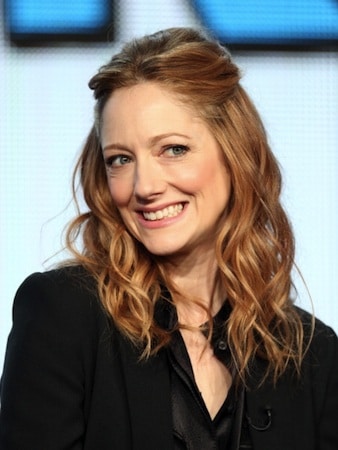 Frederick M. Brown/Getty Images Entertainment/Getty Images
Judy Greer on Always Being the Co-Star and Midwestern Modesty
Judy Greer engages in fan-profiling. It sounds kind of sketchy, but before you get upset — know that it's nothing bad. It's just a useful tool. Strangers stop her in the street, or at the airport, or in coffee shops all the time. It's always a variation on the same question… "What do I know you from?" And they won't let her go until she can help them solve the riddle.
She's an actress, so they probably know her from one of her many roles as "the best friend", in a movie like The Wedding Planner or Thirteen Going on Thirty. Or maybe they recognize her from her role as the slightly unhinged secretary Kitty Sanchez in Arrested Development. It could be any number of things, since Greer has almost a hundred credits on her IMDb page.
She rarely plays the lead, however, and so people often don't know her name.
Greer joins us this week to talk about love for the animated series Archer, the modest Midwestern roots that never allow her to turn down a role, and the freedom she finds in not being the leading lady — and of course, she'll fan-profile our host, Jesse. Her book I Don't Know What You Know Me From: Confessions of a Co-Star is available now in paperback.
Greer co-stars in the FX series Married, which begins its second season this week.
This interview originally aired in May 2014.
If you liked this, let someone know! Click here to share this segment.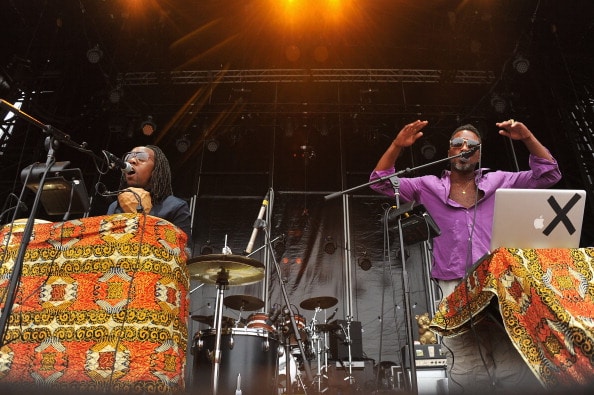 Theo Wargo/Getty Images Entertainment/Getty Images
Ishmael Butler on the Short Life of Digable Planets and the Cosmic Hip Hop of Shabazz Palaces
In the early 1990s, the hip hop group Digable Planets broke through with their single "Rebirth of Slick (Cool Like Dat)". The single was jazzy and laid-back, and became a crossover hit. The trio were pegged by some as a counterpoint to gangsta rap, but they didn't love the efforts to categorize their sound. They went further on their next boundary-pushing release, the classic record Blowout Comb. The album was critically acclaimed, but didn't sell well, and the group drifted apart shortly afterward.
Founding member Ishmael Butler was only in his mid 20s when Digable Planets broke up. And so he tried other things, like filmmaking. He still made music, but the releases were few and far between. A few years ago, he teamed up with Tendai Maraire to form a new group called Shabazz Palaces.
Shabazz Palaces' most recent release is called Lese Majesty, and it expands on their interstellar sound. Shabazz Palaces is playing shows and festivals across the U.S. this summer and fall.
Butler spoke to us about his days as a indie label gopher, the awkward audition Digable Planets had to endure for a record company executive, and the the transformative sounds of Shabazz Palaces.
This interview originally aired in August 2014.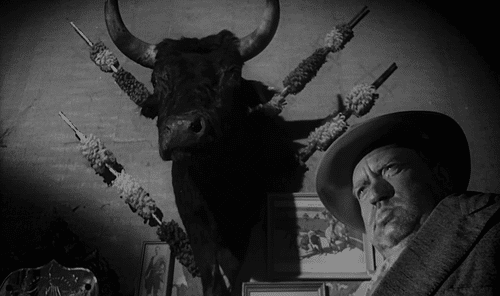 The Outshot: Orson Welles and 'Touch of Evil'
Jesse explains why the last Hollywood picture Orson Welles directed,
Touch of Evil
, tells us so much about Welles as an artist.
This segment originally aired in August 2014.
If you liked this, let someone know! Click here to share this segment.
Guests
Judy Greer
Ishmael Butler
About the show
Bullseye is a celebration of the best of arts and culture in public radio form. Host Jesse Thorn sifts the wheat from the chaff to bring you in-depth interviews with the most revered and revolutionary minds in our culture.
Bullseye has been featured in Time, The New York Times, GQ and McSweeney's, which called it "the kind of show people listen to in a more perfect world." Since April 2013, the show has been distributed by NPR.
If you would like to pitch a guest for Bullseye, please CLICK HERE. You can also follow Bullseye on Twitter, YouTube, and Facebook. For more about Bullseye and to see a list of stations that carry it, please click here.
Get in touch with the show
How to listen
Stream or download episodes directly from our website, or listen via your favorite podcatcher!
Liked Judy Greer and Ishmael Butler of Shabazz Palaces? Listen to these next...