Episode notes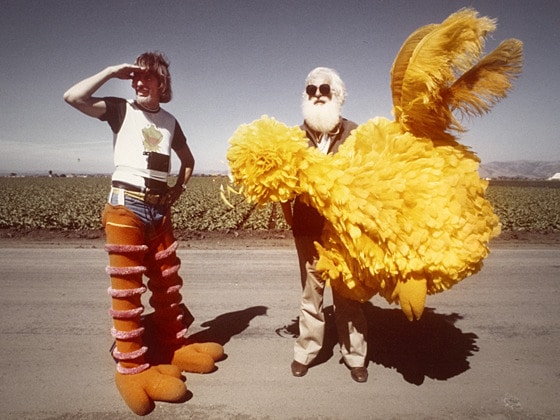 L to R: Caroll Spinney on location with Kermit Love who built the original Big Bird puppet from a design created by Jim Henson.
Photo credit: Copper Pot Pictures
'I am Big Bird': Caroll Spinney and Dave LaMattina on Big Bird's Big Heart
Spend a few minutes watching Sesame Street, and you'll recognize some part of yourself in Big Bird. His kindness, curiosity and vulnerability resonate with everyone, young and old. But who brought Big Bird to life?
Caroll Spinney is the man inside the Big Bird suit, and he has been since 1969. (He's also Oscar the Grouch). Dave LaMattina is the co-director, along with Chad Walker, of new a documentary about Spinney. It's called I Am Big Bird: The Caroll Spinney Story.
Spinney made his television debut in 1955, working on the local Las Vegas show Rascal Rabbit, then moved on to the East Coast and performed on Bozo the Clown. But he was looking for greater purpose in his work, and he found it. He met Jim Henson and began work on the pioneering children's TV show, Sesame Street.
Spinney and LaMattina sit down to talk with us about Big Bird's physical and spiritual evolution, how the 80-year-old Spinney manages to maneuver in a full-body puppet suit, and how Big Bird has helped so many children and adults deal with loss, love and their own feelings.
I Am Big Bird is in theaters nationwide.
This interview originally aired in June 2014.
If you liked this, let someone know! Click here to share this segment.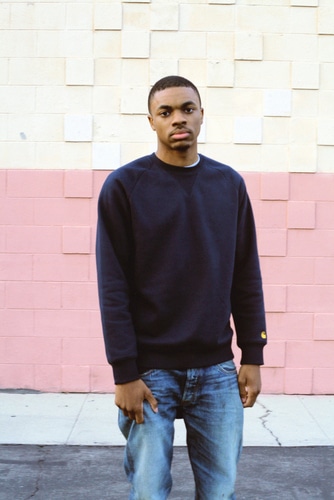 Photo courtesy Vince Staples
Vince Staples on Rap, Growing Up in Long Beach, Gang Culture, and Why Being Hard is "Just Corny"
The rapper
Vince Staples
is now 21 years old. As a teenager, he got jumped into a gang in Long Beach, where he's from. He didn't expect to become a rapper. And unlike some rappers, he doesn't think street life is anything to brag about.
He's been fighting against his own upbringing and the gang culture that surrounded him since childhood, and his verses reflect that. He's released several well-received mixtapes, and he's continually outshone other rappers in guest verses on their own tracks.
Staples talks to us about growing up, why gang banging seemed like fate, and how he became a rapper.
His debut LP, Summertime '06 will be released by Def Jam on June 30th.
A different edit of this interview originally aired in June 2014.
If you liked this, let someone know! Click here to share this segment.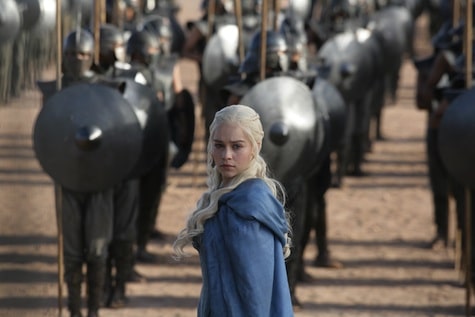 The Outshot: Game of Thrones
Like the 18 million people who watch it each week
, Jesse loves Game of Thrones. But though he finds himself jumping up and down and shouting at the TV, he doesn't care how it all will end. Why? He'll explain.
If you liked this, let someone know! Click here to share this segment.
About the show
Bullseye is a celebration of the best of arts and culture in public radio form. Host Jesse Thorn sifts the wheat from the chaff to bring you in-depth interviews with the most revered and revolutionary minds in our culture.
Bullseye has been featured in Time, The New York Times, GQ and McSweeney's, which called it "the kind of show people listen to in a more perfect world." Since April 2013, the show has been distributed by NPR.
If you would like to pitch a guest for Bullseye, please CLICK HERE. You can also follow Bullseye on Twitter, YouTube, and Facebook. For more about Bullseye and to see a list of stations that carry it, please click here.
Get in touch with the show
How to listen
Stream or download episodes directly from our website, or listen via your favorite podcatcher!
Liked 'I Am Big Bird' and Vince Staples? Listen to these next...