Episode notes
This week's episode includes content from previous broadcasts! Check out the links below to listen and share each segment.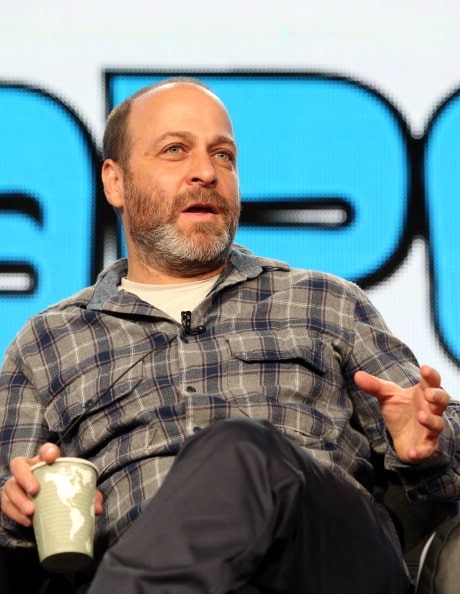 Frederick M. Brown/Getty Images Entertainment/Getty Images
H. Jon Benjamin on Archer, Bob's Burgers and an Unlikely Career in Voice Acting
H. Jon Benjamin is a writer, comedian and a prolific voice actor, but he's not exactly the man of a million voices. In fact, he's really the man of
one
voice, which depending on the setting could be the shiftless son on Dr. Katz, Professional Therapist, the misanthropic dad of Fox's
Bob's Burgers
, or a self-involved secret agent on FX's
Archer
. Benjamin has appeared in his own physical form on shows like Parks and Recreation, and in 2011 created and starred in the Comedy Central series
Jon Benjamin Has a Van
.
Benjamin talks to us about and how his career in comedy and voice acting came together, the humble beginnings of the beloved animated series Dr. Katz, Professional Therapist, and the perks inherent in voicing the super-spy and super-jerk Sterling Archer.
Archer begins its sixth season this week on FX.
This segment originally aired January 22, 2013.
If you liked this, share it! Click here for a streaming, embeddable version of this interview.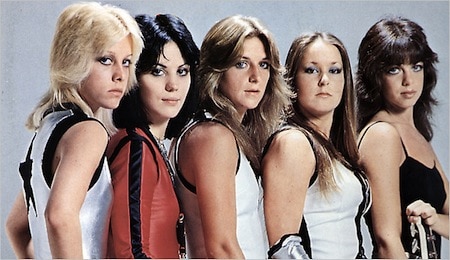 Canonball: The Runaways' "Live in Japan"
Over the course of four short years, the teenage members of glam rock band The Runaways released four albums for a major label, toured the world, and unleashed their classic single,
"Cherry Bomb"
. While the group was huge overseas, they never gained the same level of popularity in the US.
Rhythm guitarist and vocalist Joan Jett went on to acclaim with her band Joan Jett & the Blackhearts, but as Evelyn McDonnell tells it, The Runaways have never really gotten their due.
McDonnell wrote the book on the band. She's the author of Queens of Noise: The Real Story of the Runaways, based on interviews conducted with the influential "queens of noise". McDonnell found that the band's manager Kim Fowley had a tight grip on the group's sound, and that their studio albums didn't fully capture their unique sound and chemistry.
Evelyn takes us on a journey to the other side of the Pacific Ocean to hear where the band hit their peak: on a Japanese tour where they recorded their album, Live In Japan.
This segment originally aired March 18, 2014.
If you liked this, share it! Click here for a streaming, embeddable version of this interview.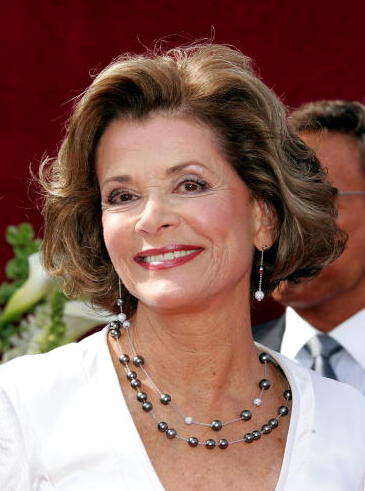 Kevin Winter/Getty Images Entertainment/Getty Images
Jessica Walter Talks about Vulgar Lines on "Archer", Love for Lucille Bluth and Showbiz Secrets
If you only know the actress Jessica Walter from her recent work, you probably know her from her role as the singularly-focused, boozy, terrifically manipulative matriarch Lucille Bluth on
Arrested Development
or her voice acting on the animated spy spoof, Archer. But her career stretches back fifty years, with hundreds of TV appearances, from
The Alfred Hitchcock Hour
,
The Love Boat
, and
Trapper John, M.D.
to a starring role in Clint Eastwood's directorial debut
Play Misty for Me
.
Jessica sits down with us this week to talk about getting line reads for (the often quite vulgar and racy) scenes on FX's Archer, her love of Lucille Bluth and working with Clint Eastwood. She even divulges a few trade secrets from her role on Flipper.
The sixth season of Archer returns this week.
This segment originally January 21, 2014.
If you liked this, share it! Click here for a streaming, embeddable version of this interview.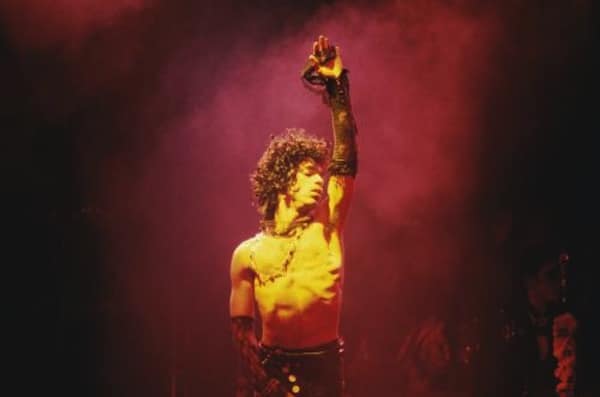 The Outshot: Prince's "Dirty Mind"
Prince is one of the rare artists whose name has become synonymous with an entire era of sound. Jesse explains how Prince's 1980 album
Dirty Mind
was the turning point in his career, marking a transformation from musician to music god.
This segment originally aired July 2, 2013.
New to Bullseye? Subscribe to our podcast in iTunes or with your favorite podcatcher to make sure you automatically get the newest episode every week.
And if you're looking for a particular segment to listen to or share, check us out on Soundcloud.
Guests
H. Jon Benjamin
Jessica Walter
About the show
Bullseye (formerly known as The Sound of Young America) is a weekly celebration of the best of arts and culture. Host Jesse Thorn sifts the wheat from the chaff to bring listeners in-depth interviews with the most revered and revolutionary minds in our culture.
The show is carried by public radio stations around the country, and was the first public radio program west of the Mississippi to podcast. It has received plaudits from publications like Time Magazine (which called it "Pick of the Podcasts") and Salon.com. It was also honored by the iTunes editorial staff as a "classic" Best of iTunes selection. Since April 2013, the show has been distributed by NPR.
If you would like to pitch a guest for Bullseye, please email producer@maximumfun.org. Follow @Bullseye on Twitter and join the Bullseye Facebook group.
How to listen
Stream or download episodes directly from our website, or listen via your favorite podcatcher!
Liked H. Jon Benjamin and Jessica Walter? Listen to these next...