Episode notes
Do you live in Los Angeles? Know someone who does? Come see Bullseye with Jesse Thorn LIVE on Wednesday, October 15th at the Masonic Lodge at Hollywood Forever Cemetery.
Featuring conversation with Dan Harmon (Community, Harmontown), music from Sara Watkins (Nickel Creek, Watkins Family Hour), comedy from Steve Agee (New Girl, The Sarah Silverman Program) and Andy Kindler (Maron, Letterman) and more! Get your tickets now!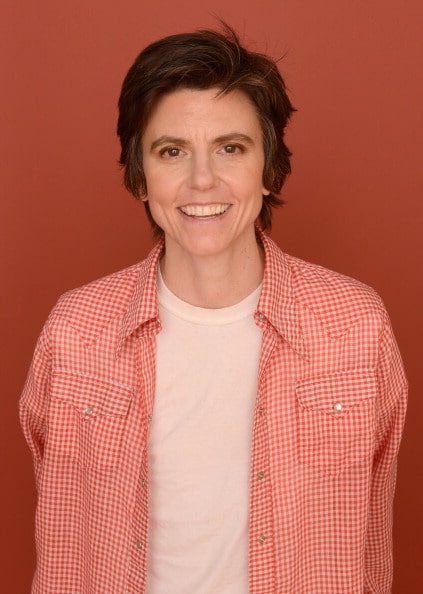 Larry Busacca/Getty Images Entertainment/Getty Images
"I Have Nothing to Lose Now": Tig Notaro on Life and Stand Up Comedy After Cancer
In 2012, the stand up comic Tig Notaro had a famously bad year. She caught pneumonia, which snowballed into C. Diff. She and her girlfriend broke up. Her mother passed away unexpectedly. And then, she learned she had breast cancer.
You're probably familiar with what came next. Notaro headed out to a stand up gig in Los Angeles, at the Largo. But she didn't feel right performing her usual set. She decided to open up like she had never before. Hours after she received the diagnosis, she went on stage and said to the audience, "Hello, I have cancer."
She took the audience through the pain she had experienced over the last few months. It was still in her deadpan style, with jokes and stories that were brave and sometimes uncomfortably funny.
Notaro is in remission now, and she's continued to perform stand up, write and record her podcast Professor Blastoff. She's headed off on a new national stand up tour, called Boyish Girl Interrupted.
She talks with Jesse about how she decided to approach that set at the Largo, why cancer and tragedy made her more open to the world, and telling her "bee joke" after an emotionally intense set.
If you liked this, share it! Click here for a streaming, embeddable version of this interview.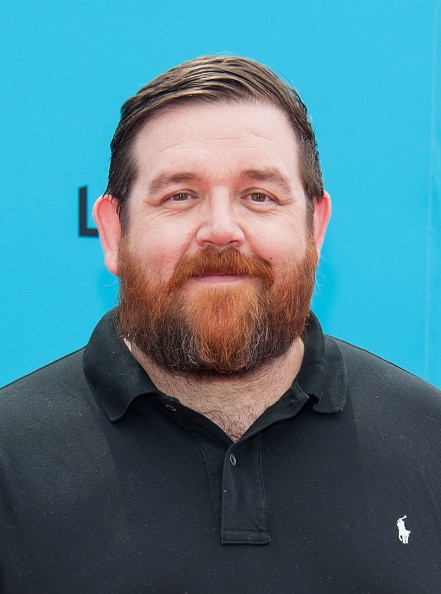 Valerie Macon/Getty Images Entertainment/Getty Images
The Part: Nick Frost on Humanizing Greed & Excess in 'Money'
Becoming an actor isn't easy. Getting cast in your first role is a huge challenge. But even then it's sometimes YEARS before an actor lands the role that changes everything. It's The Part.
The English actor Nick Frost is known for playing the everyman: goofy, kind, good-hearted men who are easy to love, like his characters in Shaun of the Dead and Hot Fuzz.
So why did he take a role as the greedy, hedonistic ad director John Self in the BBC adaptation of 'Money'? Well… he'll explain.
Frost voices the henchman Mr. Trout in the new animated movie The Boxtrolls, which is in theaters now.
If you liked this, share it! Click here for a streaming, embeddable version of this interview.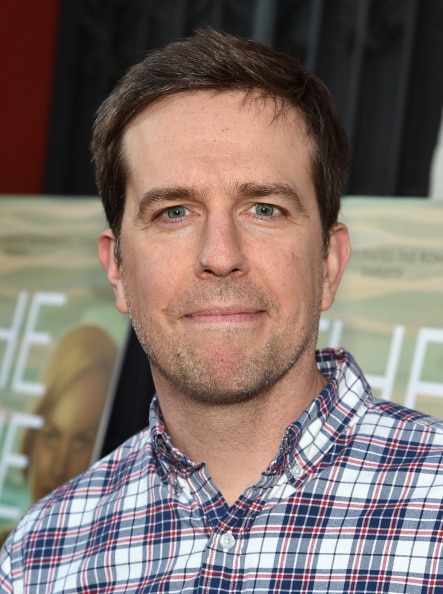 Alberto E. Rodriguez/Getty Images Entertainment/Getty Images
Ed Helms: From The Daily Show, to The Hangover, to… Bluegrass?
Ed Helms is an A-list comedy star these days. He starred in the mega-successful Hangover trilogy, and on NBC's The Office for seven seasons. And before that, he caught a break as a correspondent on The Daily Show, where his cohort included Steve Carell and Stephen Colbert.
But like most folks in show business, he started out low on the totem pole — working as a barker for comedy clubs, handing out fliers to people walking by, begging them to come inside.
Helms talks to Jesse about his very early career, how Stephen Colbert helped him both professionally and personally, why he thinks The Hangover doesn't deserve its reputation as a "bro movie", and why of all things, he started a bluegrass festival.
Helms is currently shooting the new National Lampoon's Vacation movie, in which he stars as Rusty Griswold. If you live in Los Angeles, you can find him hosting the 2014 LA Bluegrass Situation on October 10th and 11th.
If you liked this, share it! Click here for a streaming, embeddable version of this interview.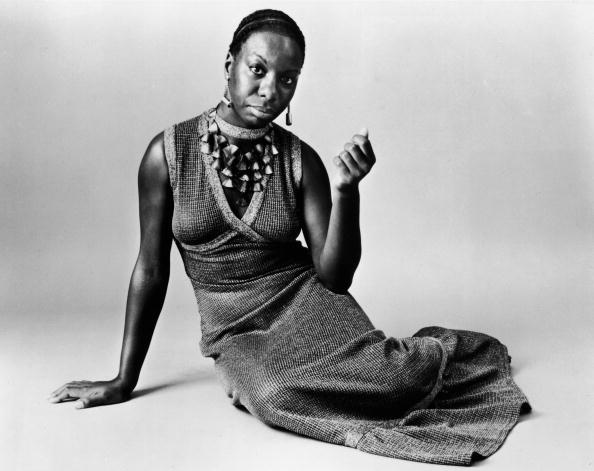 Hutton Archive/Getty Images
The Outshot: Nina Simone's "Four Women"
Jesse talks about one of his very favorite singers, Nina Simone, and "Four Women".
If you liked this, share it! Click here for a streaming, embeddable version of this segment.
New to Bullseye? Subscribe to our podcast in iTunes or with your favorite podcatcher to make sure you automatically get the newest episode every week.
And if you're looking for a particular segment to listen to or share, check us out on Soundcloud.
Guests
Tig Notaro
Ed Helms
Nick Frost
About the show
Bullseye is a celebration of the best of arts and culture in public radio form. Host Jesse Thorn sifts the wheat from the chaff to bring you in-depth interviews with the most revered and revolutionary minds in our culture.
Bullseye has been featured in Time, The New York Times, GQ and McSweeney's, which called it "the kind of show people listen to in a more perfect world." Since April 2013, the show has been distributed by NPR.
If you would like to pitch a guest for Bullseye, please CLICK HERE. You can also follow Bullseye on Twitter, YouTube, and Facebook. For more about Bullseye and to see a list of stations that carry it, please click here.
Get in touch with the show
How to listen
Stream or download episodes directly from our website, or listen via your favorite podcatcher!