Episode notes
Do you live in Los Angeles? Know someone who does? Come see Bullseye with Jesse Thorn LIVE on Wednesday, October 15th at the Masonic Lodge at Hollywood Forever Cemetery.
Featuring conversation with Dan Harmon (Community, Harmontown), music from Sara Watkins (Nickel Creek, Watkins Family Hour), comedy from Steve Agee (New Girl, The Sarah Silverman Program) and more! Get your tickets now!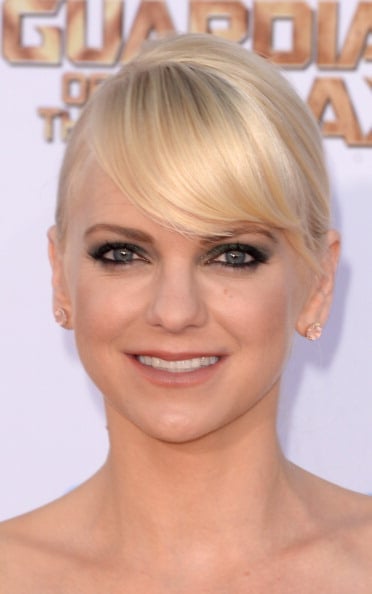 Jason Merritt/Getty Images Entertainment/Getty Images
Anna Faris Embraces the Darker Side of Funny
Anna Faris made her name doing broad comedy in the blockbuster Scary Movie series in the early aughts. The series was hugely commercially successful, but wasn't well liked by critics. Faris says she learned a specific skill — how to portray a one-dimensional character.
Her comic and dramatic performances since then have been anything but one-note. Faris went on to produce and star in The House Bunny and appear everything from rom-coms like What's Your Number? and Just Friends, to dramas Lost in Translation and Brokeback Mountain. She's also got a taste for darker comedic work, as we've seen in Observe and Report and her CBS sitcom, Mom.
On Mom, Faris plays a recovering alcoholic and single mom who's taken in her own mother, played by Allison Janney. The show begins its second season on September 29.
She'll talk to Jesse about the conventions of comedic roles for women, having fun with the grotesque in Observe and Report, and what it was like to go to her 20th high school reunion (as a movie star, married to movie star Chris Pratt).
If you liked this, share it! Click here for a streaming, embeddable version of this interview.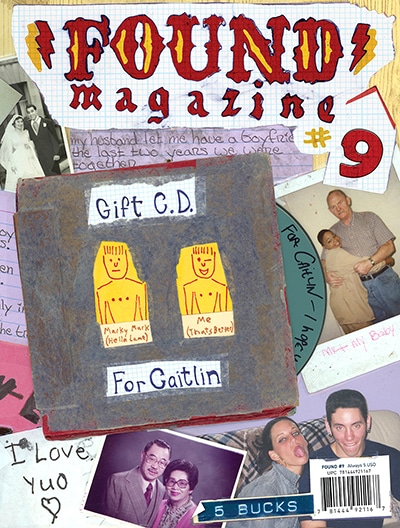 Back to School with Davy Rothbart & FOUND Magazine
FOUND Magazine Point Guard Davy Rothbart is back to share more pieces of found ephemera; this time a ransom note, an application to join a secret society, and a collection of very unfortunate teacher course evaluations from one of the nation's most respected universities.
Rothbart is the author of My Heart is an Idiot, available now in paperback.
If you're in New York City, you can check out the world premiere of the stage production of Found: A New Musical. The show runs through November 9, 2014.
If you liked this, share it! Click here for a streaming, embeddable version of this segment.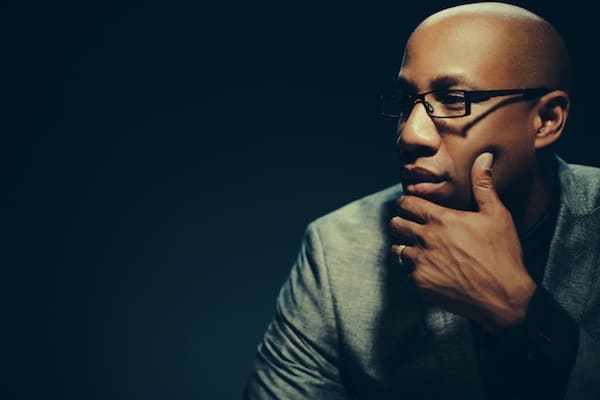 Otis Brown III on Modern Jazz Aesthetics, Telling Stories with Percussion, and Love for Shania Twain
Otis Brown III has spent his entire life surrounded by musical talent. His father was a jazz band instructor who played with James Brown and Al Green. His mother was a choir director in addition to being a classically trained pianist.
His godfather was the famous soul and funk drummer Bernard Purdie, though Brown didn't quite realize the significance of that until later. He was classmates with innovative musicians like Bilal and Robert Glasper. And though Brown pictured himself teaching music in the classroom, rather than gigging around town, the jazz icon Donald Byrd convinced him to try his hand at being a professional musician.
Brown found his calling as a drummer, and has performed and recorded with a number of jazz greats, from Herbie Hancock to Esperanza Spalding. Now he's released his debut album, The Thought of You, on Blue Note/Revive Records.
He talks to us about his career thus far, using the drum as a diverse storytelling tool and why he considers himself a closeted Shania Twain fan.
If you liked this, share it! Click here for a streaming, embeddable version of this interview.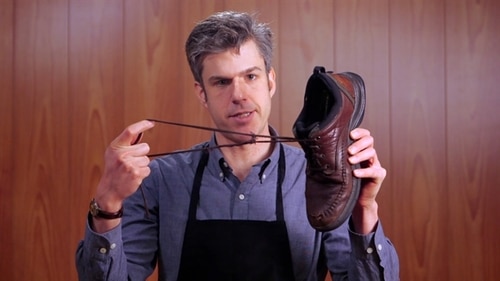 The Outshot: Go Deep with David Rees
Think you know how to flip a coin? Open a door? You don't know till David Rees has showed you how. It's Deep with David Rees.
If you liked this, share it! Click here for a streaming, embeddable version of this segment.
New to Bullseye? Subscribe to our podcast in iTunes or with your favorite podcatcher to make sure you automatically get the newest episode every week.
And if you're looking for a particular segment to listen to or share, check us out on Soundcloud.
Guests
Anna Faris
Otis Brown III
Davy Rothbart
About the show
Bullseye is a celebration of the best of arts and culture in public radio form. Host Jesse Thorn sifts the wheat from the chaff to bring you in-depth interviews with the most revered and revolutionary minds in our culture.
Bullseye has been featured in Time, The New York Times, GQ and McSweeney's, which called it "the kind of show people listen to in a more perfect world." Since April 2013, the show has been distributed by NPR.
If you would like to pitch a guest for Bullseye, please CLICK HERE. You can also follow Bullseye on Twitter, YouTube, and Facebook. For more about Bullseye and to see a list of stations that carry it, please click here.
Get in touch with the show
How to listen
Stream or download episodes directly from our website, or listen via your favorite podcatcher!