Episode notes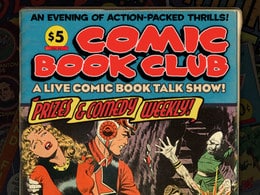 Comics with Alex and Brian
Our comic book experts are in residence! Brian Heater and Alex Zalben recommend My Friend Dahmer, and the novel Dotter of Her Father's Eyes.
Alex Zalben is a writer and a host of the show Comic Book Club. Brian Heater is a journalist and Editor-in-Chief of The Daily Cross Hatch, which highlights alternative comics.
(Embed or share this segment)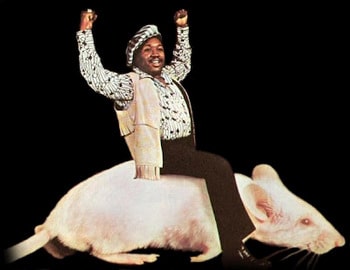 Soul Musician Swamp Dogg
Swamp Dogg, born Jerry Williams Jr., is a legendary psychedelic soul musician. He put out his first record in 1954, under the name Little Jerry. Over the next 15 years, his stage name would change to Little Jerry Williams before dropping the "Little" and performing as simply Jerry Williams. Finally, in 1970, he re-christened himself as Swamp Dogg for the release of his first LP, Total Destruction of Your Mind. The album combined humor and social commentary with the acid-soaked psychedelic sound of the late '60s / early '70s, and the Swamp Dogg name stuck.
Swamp sat down with Jesse in 2008 for a laugh-filled conversation discussing his long career in music, from the mindset behind all those name changes, to finding his best successes as a songwriter for country music, including a Grammy nomination for writing the Johnny Paycheck #1 hit "(Don't Take Her) She's All I Got".
His career compilation, It's All Good: A Singles Collection 1963 – 1989 is available now.
(Embed or share this segment)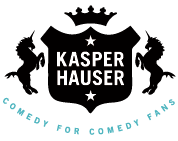 Kasper Hauser News Update
We here at Bullseye feel a moral obligation as a public radio show to provide you with some news content, so to get you caught up on all the top stories you've never heard of (as they're entirely made up), here's the latest from our fake news team: the San Francisco-based sketch comedy group Kasper Hauser.
You can catch Kasper Hauser live next month, performing alongside the honorable judge John Hodgman at Cobb's Comedy Club in San Francisco on Sunday, April 29th.
(Embed or share this segment)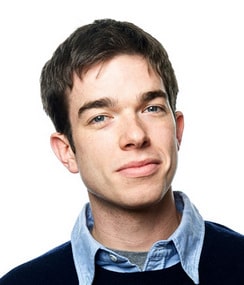 Comedian and SNL Writer John Mulaney
John Mulaney is a stand-up comedian and comedy writer based in New York City. He served as a writer on the Comedy Central series Important Things with Demetri Martin, but you probably know him best from his current job, writing for Saturday Night Live. One of John's responsibilities on SNL is writing ridiculous recommendation lists for the Bill Hader character Stefon, a regular contributor for Weekend Update. Mulaney has also performed on Update himself, showcasing his upbeat brand of humor on a segment called "I Love It".
John joined Jesse back in 2009 to talk about somehow earning money while getting black-out drunk, and subtle differences between writing for sketch and writing for stand-up. His hilarious new comedy special New in Town is available now on CD and DVD. You can follow him on Twitter @Mulaney.
(Embed or share this segment)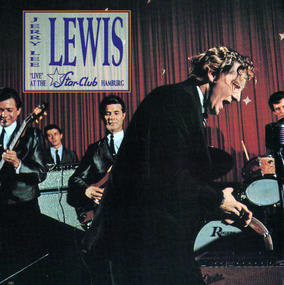 The Outshot: Jerry Lee Lewis' "Live at the Star Club"
On this week's Outshot, Jesse hails the wild-child rock & roll of Jerry Lee Lewis's Live at the Star Club, Hamburg as perhaps the best live album ever recorded. In 1963, at the deepest depths of his career, Lewis went to Germany a man disgraced, and played for a crowd willing to embrace him regardless of his troubles. The result is an historic scorcher of a performance from the man they call "The Killer".
Is there a live album you feel should be considered the best of all time? You can make your pick by heading over to the MaxFun forum and naming your own Outshot.
(Embed or share this segment)
Guests
Swamp Dogg
John Mulaney
Brian Heater
Alex Zalben
Kasper Hauser
About the show
Bullseye is a celebration of the best of arts and culture in public radio form. Host Jesse Thorn sifts the wheat from the chaff to bring you in-depth interviews with the most revered and revolutionary minds in our culture.
Bullseye has been featured in Time, The New York Times, GQ and McSweeney's, which called it "the kind of show people listen to in a more perfect world." Since April 2013, the show has been distributed by NPR.
If you would like to pitch a guest for Bullseye, please CLICK HERE. You can also follow Bullseye on Twitter, YouTube, and Facebook. For more about Bullseye and to see a list of stations that carry it, please click here.
Get in touch with the show
How to listen
Stream or download episodes directly from our website, or listen via your favorite podcatcher!