Episode notes
New to Bullseye? Subscribe to our podcast in iTunes or with your favorite podcatcher to make sure you automatically get the newest episode every week.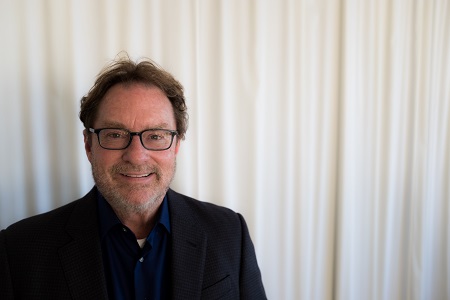 Photo: Jesse Thorn
Stephen Root on HBO's 'Barry,' 'King of the Hill,' 'Newsradio' and more
Character actor Stephen Root joins us to discuss some of his most memorable roles. He's been in over 200 films since he got his start in the late '80s.
Stephen works in a lot of acclaimed films and TV shows. There's "Office Space," where he played the meek, mumbling, stapler-obsessed Milton. Then there's "Newsradio," where he played billionaire Jimmy James, a role he'll talk about at length in this interview. His most recent work can be seen on HBO's "Barry." On the series he plays Fuches, a hitman's screwball boss.
Odds are you've seen his work in "Get Out," "O Brother Where Art Thou," "Star Trek: The Next Generation," or "King of The Hill." Stephen voiced a bunch of parts on "King of the Hill," and it's some of our favorite work of his. He's probably most famously for voicing Bill, Hank Hill's kinda sad neighbor. He'll tell us why this voiceover role was one of his favorite gigs. Plus, he'll tell us how he got the part in HBO's "Barry," and how he helped flesh out his character's role.
About the show
Bullseye (formerly known as The Sound of Young America) is a weekly celebration of the best of arts and culture. Host Jesse Thorn sifts the wheat from the chaff to bring listeners in-depth interviews with the most revered and revolutionary minds in our culture.
The show is carried by public radio stations around the country, and was the first public radio program west of the Mississippi to podcast. It has received plaudits from publications like Time Magazine (which called it "Pick of the Podcasts") and Salon.com. It was also honored by the iTunes editorial staff as a "classic" Best of iTunes selection. Since April 2013, the show has been distributed by NPR.
If you would like to pitch a guest for Bullseye, please email producer@maximumfun.org. Follow @Bullseye on Twitter and join the Bullseye Facebook group.
How to listen
Stream or download episodes directly from our website, or listen via your favorite podcatcher!