Episode notes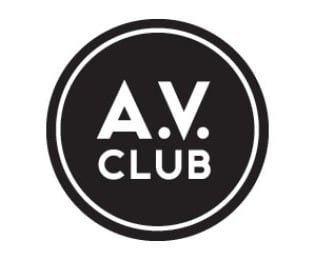 AV Club Culture Recommendations
This week's pop culture picks come to us from The AV Club's Keith Phipps and Tasha Robinson, who share a few of their all-time favorites. Tasha talks up Richard Adams' fantasy novel Watership Down — a book which, if you weren't already forced to read it in high school, is well worth a look. Keith meanwhile shines a light on perhaps the least renowned of Sergio Leone's spaghetti westerns, Duck, You Sucker! (also known as A Fistful of Dynamite or Once Upon A Time… The Revolution!), in which the Italian master of the gunslinger casts his gaze on the tale of Zapata.
(Embed or share The AV Club's Recommendations)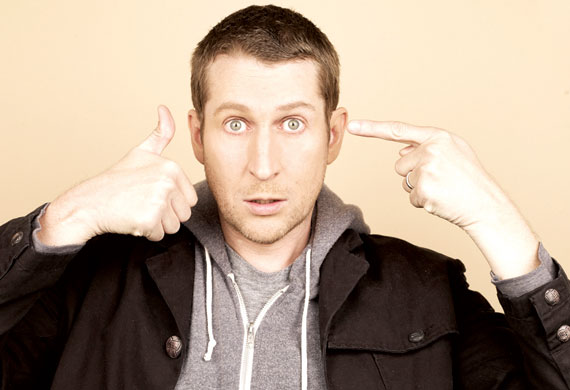 Scott Aukerman, Host of Comedy Bang! Bang!
Scott Aukerman is a writer and the host of Comedy Bang! Bang!, formerly known as Comedy Death-Ray. The show began in 2002 as a comedy pub night in Los Angeles, and is now one of the landmark shows at L.A.'s UCB Theater. In 2009, Scott took many of the show's best regular characters and comics with him into a radio environment, launching Comedy Death-Ray Radio on Indie 103.1, and setting the template for what would become one of the internet's premiere comedy podcasts. Comedy Bang! Bang! is now the flagship show on Aukerman's Earwolf podcast network. This month the show made the leap into another medium entirely: as a darkly satirical late night television talk show.
Scott sat down with us to discuss the move to TV, his early years in Hollywood as a sketch writer on HBO's Mr. Show with Bob & David, and the strange business of getting paid to do work that's never produced. Comedy Bang! Bang! airs Friday nights at 10PM on IFC.
(Embed or share this interview with Scott Aukerman)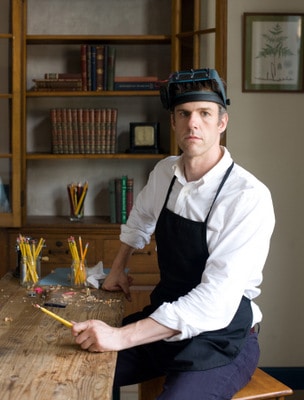 Artisanal Pencil Sharpening, with David Rees
Pencil sharpener David Rees was long trapped in an awful job as a satirical cartoonist until he just couldn't take it anymore. In 2010, Rees decided to get back in touch with on old-school writing instrument and took up artisanal pencil sharpening as a profession. His new book, How To Sharpen Pencils, was released earlier this year, and he's now demonstrated his old-fashioned technique in bookstores across the country. David joins us this week to discuss the lost art of pencil sharpening, and treats us to a chapter reading from his book.
(Embed or share David Rees's Artisanal Pencil Sharpening)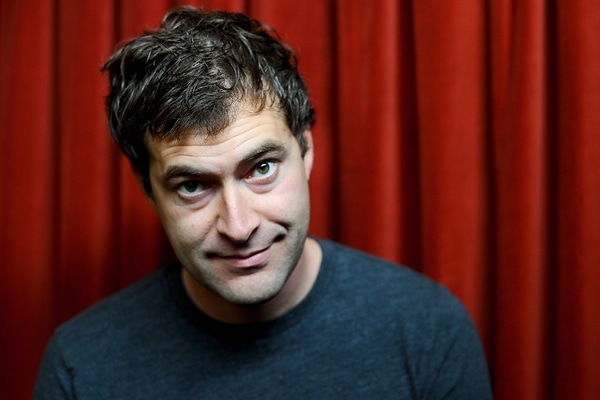 Actor & Filmmaker Mark Duplass
Mark Duplass is an actor, writer, director, musician, and a man who can be described as having many irons in the fire. He's the star of two films currently in theaters, Your Sister's Sister and Safety Not Guaranteed, with a third film, The Do-Deca-Pentathlon, that he wrote and directed alongside his creative partner (and brother) Jay, due later this summer. The Do-Deca-Pentathlon will be the second Duplass Brothers film to hit screens this year, following the brothers' biggest film to date: Jeff, Who Lives At Home, with Jason Segel and Ed Helms. And as if all that weren't enough, you might know Mark best from his starring role as Pete on the FX comedy series The League, which will be back for a fourth season in the fall.
Mark joins us to discuss the way his musical past has influenced his tendencies as a filmmaker, and why he's not worried about taking his projects to total perfection.
(Embed or share this interview with Mark Duplass)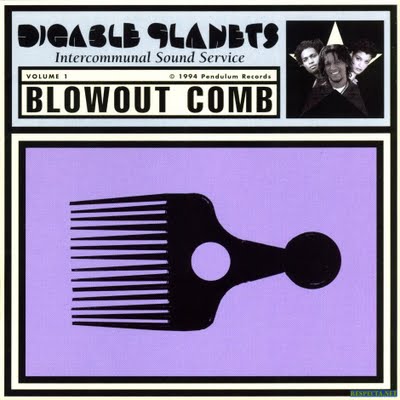 The Outshot: Digable Planets' Blowout Comb
For The Outshot this week, Jesse highlights the relaxed, harmonious hip hop sound of Digable Planets' revolutionary but commercially disastrous 1994 record Blowout Comb.
Got a cultural gem of your own? Set the record straight by picking your own Outshot on the MaxFun Forum.
(Embed or share this Outshot on Digable Planets' Blowout Comb)
Guests
Scott Aukerman
Mark Duplass
David Rees
Tasha Robinson
Keith Phipps
About the show
Bullseye is a celebration of the best of arts and culture in public radio form. Host Jesse Thorn sifts the wheat from the chaff to bring you in-depth interviews with the most revered and revolutionary minds in our culture.
Bullseye has been featured in Time, The New York Times, GQ and McSweeney's, which called it "the kind of show people listen to in a more perfect world." Since April 2013, the show has been distributed by NPR.
If you would like to pitch a guest for Bullseye, please CLICK HERE. You can also follow Bullseye on Twitter, YouTube, and Facebook. For more about Bullseye and to see a list of stations that carry it, please click here.
Get in touch with the show
How to listen
Stream or download episodes directly from our website, or listen via your favorite podcatcher!