Episode notes
New to Bullseye? Subscribe to our podcast in Apple Podcasts or with your favorite podcatcher to make sure you automatically get the newest episode every week.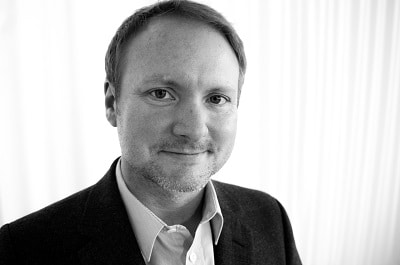 Photo: Jesse Thorn
Director Rian Johnson on 'The Last Jedi' and working with Carrie Fisher on her last film
The force is strong with this week's guest! Writer and director of "Star Wars: The Last Jedi," Rian Johnson joins us in the studio to talk about making the blockbuster and putting himself in the head of characters like Luke Skywalker to write a compelling story.
Rian Johnson first broke through as a writer and director with 2005's "Brick." It's kind of a Coen brothers inspired film starring Joseph Gordon-Levitt. The film is set in an Orange County suburb, and it's sort of a neo-noir where most of the main characters are high school students. The tone of the film is eerie and dark, the dialogue is quick and snappy, and most important of all — it's a great detective story.
Before "Brick," he was an editor for the creepy cult film "May," released in 2002. Other writing and directing credits include the sci-fi thriller "Looper," and the heist film comedy "The Brothers Bloom." He also directed a few of the most memorable Breaking Bad episodes.
When Rian sat down with Jesse they spoke extensively about "The Last Jedi." Including what it was like working with Carrie Fisher on her last film, how he received the offer to direct "The Last Jedi," and why he thought it was important that "Star Wars" be funny.
This segment will include some spoilers to the film, but honestly, if you haven't seen "The Last Jedi" by now you are practically asking for spoilers. You have been warned!
Click here to listen to Rian Johnson's interview on YouTube!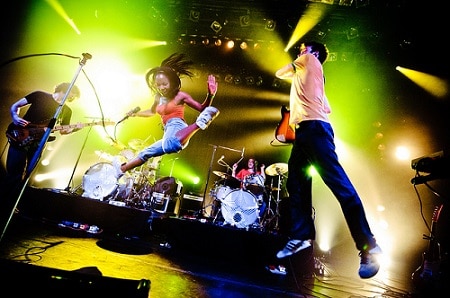 Photo via Flickr Creative Commons:
Kmeron
Ian Parton & Ninja of The Go! Team on their new album 'Semicircle'
Jesse talks with Ian Parton and Ninja of The Go! Team. They're the band that made the Bullseye theme song — "
Huddle Formation
."
Formed in the year 2000 in Brighton, England, the band's basically the brainchild of Ian Parton. He recorded a lot of the band's first record in his parent's kitchen and released it as "Thunder, Lightning, Strike." A classic Go! Team track has a lot of influences: hip hop, marching band music, noise rock, 70s soul. A lot of the songs are sample based but they still sound live and fresh. One of Ian's longest running collaborators is the MC Ninja, born Nkechi Ka Egenamba. She's sung and rapped on every Go! Team record.
Ian tells Jesse about his creative process, and what it was like writing the smash hit "Roudou Sanka" by Japanese pop group Momoiro Clover Z. Ninja discusses what it was like when she first heard The Go! Team, and how she brings the music to life on stage.
The Go! Team will be touring this Spring, and their new album "Semicircle" will be released on January 19. For more information visit their website.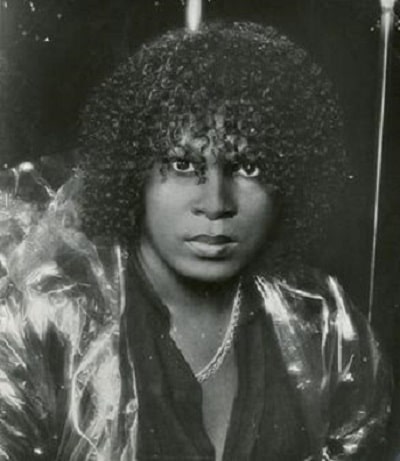 The Outshot: Sylvester
Finally, for this week's Outshot: singer-songwriter Sylvester. Jesse tells us about the life of a disco, rhythm and blues, and soul singer with a fabulous stage presence. "Mighty Real" was Sylvester's signature hit. The song was about authenticity. It's hard to imagine him bringing anything but realness.
Guests
Rian Johnson
Ian Parton
Nkechi Ka Egenamba aka Ninja
About the show
Bullseye is a celebration of the best of arts and culture in public radio form. Host Jesse Thorn sifts the wheat from the chaff to bring you in-depth interviews with the most revered and revolutionary minds in our culture.
Bullseye has been featured in Time, The New York Times, GQ and McSweeney's, which called it "the kind of show people listen to in a more perfect world." Since April 2013, the show has been distributed by NPR.
If you would like to pitch a guest for Bullseye, please CLICK HERE. You can also follow Bullseye on Twitter, YouTube, and Facebook. For more about Bullseye and to see a list of stations that carry it, please click here.
Get in touch with the show
How to listen
Stream or download episodes directly from our website, or listen via your favorite podcatcher!