Episode notes
New to Bullseye? Subscribe to our podcast in iTunes or with your favorite podcatcher to make sure you automatically get the newest episode every week.
And if you're looking for a particular segment to listen to or share, check us out on Soundcloud.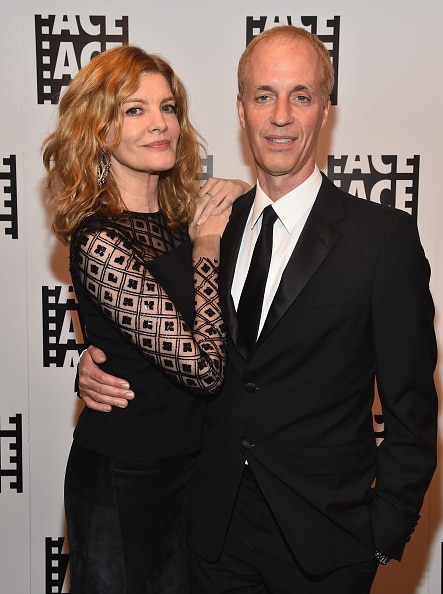 Alberto E. Rodriguez/Getty Images Entertainment/Getty Images
Dan Gilroy and Rene Russo of 'Nightcrawler' on Seediness in TV News, Writing a Desperate But Strong Female Character, and the Constraints of Independent Film
Dan Gilroy is the writer and director of the movie Nightcrawler, which is nominated for an Academy Award for Best Screenplay. The movie stars Jake Gyllenhaal as Lou Bloom, a video stringer for a local TV news program, and Dan's wife Rene Russo as an overnight news producer, Nina.
Lou is an anti-hero, bordering on a psychopath. His attempts to build a career and establish relationships with others are charmingly off-kilter. But also more than a little creepy. Russo's character, Nina, ends up on the receiving end of both the charm and the creepiness.
Jesse spoke with Gilroy and Russo in front of a live audience at a benefit for the film nonprofit Vidiots.
Nightcrawler is now available on DVD and Blu-Ray.
If you liked this, let someone know! Click here to share this segment.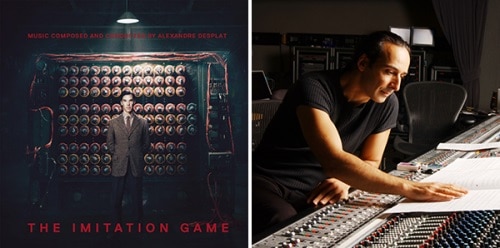 Song Exploder: Alexandre Desplat on Creating The Imitation Game's Theme
Alexandre Desplat is an Academy-Award-nominated French film composer. He's written the score for lots of Hollywood movies: Zero Dark Thirty, Harry Potter, Fantastic Mr. Fox, and several Harry Potter films among others.
Desplat talked to Hrishi Hirway for an episode of his podcast, Song Exploder. On Song Exploder, Hrishi asks musicians to deconstruct their songs, track by track. This year, Alexandre has been nominated again for an Oscar twice in the same category, for his work on both "The Grand Budapest Hotel" and "The Imitation Game".
The Imitation Game stars Benedict Cumberbatch as the English mathematician Alan Turing. Turing helped crack the Enigma code during World War II, but his achievements didn't keep him from being persecuted for his sexuality.
Desplate broke down the orchestration in the main theme from the film.
You can listen to other episodes of Song Exploder on our website, in iTunes or wherever you download podcasts.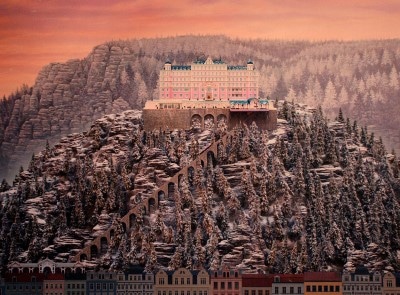 Fox Searchlight Pictures
The Outshot: The Grand Budapest Hotel
Jesse talks about beauty, perfectionism and The Grand Budapest Hotel.
If you liked this, let someone know! Click here to share this segment with your friends.
Guests
Rene Russo
Dan Gilroy
Alexandre Desplat
About the show
Bullseye is a celebration of the best of arts and culture in public radio form. Host Jesse Thorn sifts the wheat from the chaff to bring you in-depth interviews with the most revered and revolutionary minds in our culture.
Bullseye has been featured in Time, The New York Times, GQ and McSweeney's, which called it "the kind of show people listen to in a more perfect world." Since April 2013, the show has been distributed by NPR.
If you would like to pitch a guest for Bullseye, please CLICK HERE. You can also follow Bullseye on Twitter, YouTube, and Facebook. For more about Bullseye and to see a list of stations that carry it, please click here.
Get in touch with the show
How to listen
Stream or download episodes directly from our website, or listen via your favorite podcatcher!